Working in Canada: Are People Paid Well?
What is the average Canadian salary? Which industries are growing the fastest in Canada? What jobs are the most popular among newcomers in Canada?
At the start of 2020, a fresh collection of data was released by
Statistic Canada
which highlights salary and industry growth across the country. While this data was released prior to the COVID-19 pandemic it still provides helpful information to prospective immigrants and foreign workers who are looking to make the exciting move to Canada in the next three years.
Canada's immigration minister, Marco Mendicino, recently announced that the country will welcome over
1.2 million newcomers between 2021 and 2023
. The majority of the immigrants will be from the economic immigration class which is designed for skilled and semi-skilled foreign workers to earn permanent residency in Canada. Mendicino believes that Canada's economic recovery is reliant on immigration. "
One-in-three jobs in Canada today was created by an immigrant
, " said Mendicino.
Find out where the most job opportunities are in Canada, how much you will be paid and what the requirements are of Canada's economic immigration class here.
What is the Average Canadian Salary?
As of January 2020, the annual average salary for full-time employees is just over
$54,630 per year
. But since we're talking about Canada, the second-biggest country in the world, you have to look at individual provinces and territories to really gauge your earning potential. A software engineer can earn approximately
$95, 000 annually in Ontario,
home to the metropolitan cities of Toronto and Calgary.

The same software engineer will earn significantly lower in smaller provinces such as New Brunswick with an estimated annual earning potential of
$55, 695,
according to Neuvoo.
It's also important to take the
cost of living
into account when you look at the average Canadian salaries by province. Things such as rent and eating out are much more expensive in metropolitan cities compared to second-tier cities in Canada. Canada's territory, Nunavut has the highest annual salary in the entire country at $87, 355 but at the same time it also has the highest cost of living due to its remote location and therefore most products need to be transported by plane.
So, where do you want to work in Canada? Here are the average Canadian salaries by province and territory:
Average Canadian Salary by Popular Job Sectors for Newcomers
The majority of newcomers in Canada are employed in
accommodation and food services
,
finance and insurance
as well as
professional, scientific, and technical services.
The Canadian job market has skills shortages across a wide range of sectors such as STEM (science, technology, engineering, and math) and in the intermediate skilled sectors such as trucking, caregiving, and farming.
Which industries in Canada are most profitable? The
top three biggest industries by revenue
in 2020 are commercial banking ($240.1B), gasoline and petroleum bulk stations ($202.7B), and new car dealers ($125.0B) with oil and gas drilling and supermarkets following suit.
The tech sector in Canada is growing year by year.
Technology is required in almost every traditional industry nowadays, and it's changing how business is done.
International IT professionals are now choosing Toronto, Waterloo, and Vancouver over Silicon Valley which offers more lucrative job opportunities and far less competition. What's more,
tech firms in Canada can easily bring in skilled foreign workers through special work permit programs that have
2-week visa processing and salary thresholds!
| Job Sector | Average Annual Canadian Salary (CAD) |
| --- | --- |
| Accommodation and Food Services | $22, 877 |
| Administrative and Support | $47, 369 |
| Arts, Entertainment and Recreation | $40, 241 |
| Construction | $68, 374 |
| Education | $58, 343 |
| Finance and Insurance | $76, 843 |
| Forestry and Logging | $58, 739 |
| Healthcare and Social Assistance | $52, 888 |
| Information and Culture Industries | $71, 634 |
| Management of Companies and Enterprises | $74, 560 |
| Manufacturing | $59, 250 |
| Mining, Oil and Gas Extraction | $113, 506 |
| Professional, Scientific and Technical Services | $76, 077 |
| Public Administration | $57, 799 |
| Real Estate | $58, 632 |
| Retail | $34, 503 |
| Transportation and Warehousing | $61, 011 |
| Utilities | $101, 531 |
| Wholesale Trade | $67, 456 |
Source: Statistics Canada Jan 2020
Canada's Economic Immigration Class
Approximately
60% of the 1.2 million newcomers to Canada in 2023
will be immigrating through the economic immigration class. Under this class, there are various immigration programs designed for
skilled and intermediate skilled foreign workers
to apply through and earn permanent residency in Canada.

Each program has a different set of eligibility requirements which may include having a valid job offer, Canadian work experience, or a certain amount of foreign work experience in a relevant occupation.
Here is a breakdown of the economic immigration programs in Canada:
| | |
| --- | --- |
| Immigration Category | Programs |
| Economic Programs | FSW, FST, CEC (Express Entry) |
| | Economic pilots: Caregivers; Agri-Food Pilot; Rural and Northern Immigration Pilot |
| | Atlantic Immigration Pilot |
| | Provincial Nomination Programs (PNPs) |
Learn more about the two most popular pathways to living and working in Canada below.


Express Entry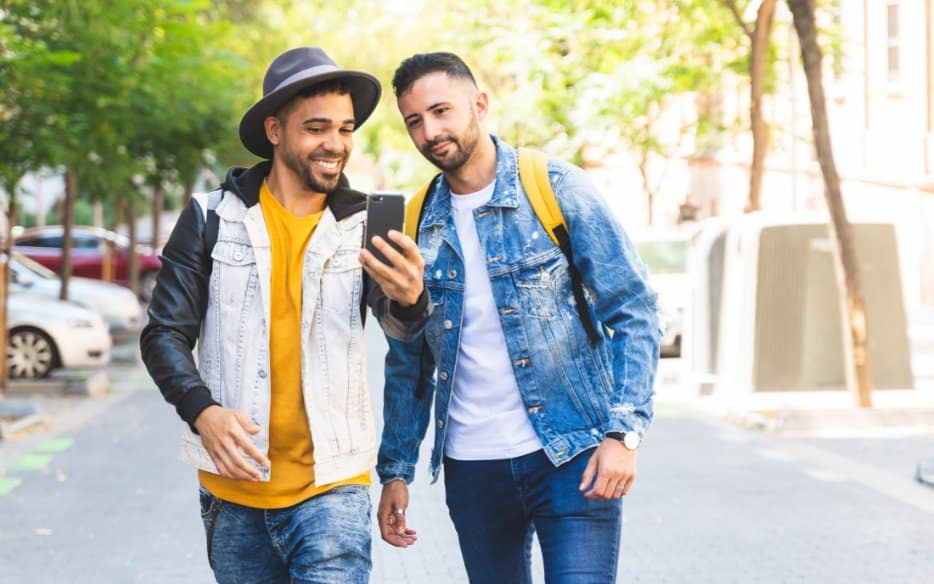 If you're applying to immigrate to Canada from overseas then
Express Entry
could be the right path for you. It's an online system that ranks candidates' profiles according to the number of points they have for eligibility criteria such as their age, amount of work experience, level of education, their spouses' credentials, etc.
The highest-scoring candidates receive Invitations to Apply (ITA) for permanent residency in bi-weekly draws. If a candidate receives an ITA they can apply to Immigration, Refugees, and Citizenship Canada to immigrate with their supporting documents.
The Express Entry manages the following programs:
| | |
| --- | --- |
| Express Entry Program | Minimum Requirements |
| The Federal Skilled Worker Program (FSWP) | Skilled foreign workers with at least 1-year of work experience in NOC A, O or B. Minimum of secondary education (high-school). CLB level 7 for all language abilities in French or English or both. |
| The Federal Skilled Trades Program (FSTP) | Skilled foreign workers with at least 2-years of work experience in NOC B. Valid job offer OR a certificate of qualification in your trade issued by a Canadian authority. CLB level 5 for speaking and listening and CLB level 4 for reading and writing in either French or English or both. |
| The Canadian Experience Class (CEC) | Skilled foreign workers with at least 1-year of Canadian work experience in NOC A, O, or B. Minimum of secondary education (high-school). CLB level 7 for all language abilities in French or English or both. |
What do the National Occupational Classification (NOC) codes mean? Find out
here
.
Good to know:
You can settle anywhere in Canada if you immigrate through the Express Entry system with the exception of Quebec and if you received a Provincial Nomination. A nomination means that a province endorsed you in the EE pool and for that, you receive an additional 600 points! For this reason, you must live in that province.
Atlantic Pilot
If you're interested in living in Atlantic Canada that makes up the North-Eastern provinces on the country's Atlantic coastline then you can apply through the
Atlantic Pilot.
Unlike the Express Entry system, the Atlantic Pilot is employer-driven. This means that you must have a
valid job offer
from a
designated employer
in one of the four provinces.
The Atlantic Pilot manages the following programs:
| | |
| --- | --- |
| Atlantic Pilot Program | Minimum Requirements |
| The Atlantic International Graduate Program | International students who lived and studied in Atlantic Canada for at least 16 months in the 2 years before getting their degree, diploma or credential. No work experience is required, just a valid job offer and an English or French language test. |
| The Atlantic High-Skilled Program | Skilled foreign workers with at least 1-year of work experience in NOC A, 0 or B. Minimum of secondary education (high-school). CLB level 4 for all language abilities in French or English or both. Valid job offer |
| The Atlantic Intermediate-Skilled Program | Intermediate skilled foreign workers with at least 1-year of Canadian work experience in NOC C. Minimum of secondary education (high-school). CLB level 4 for all language abilities in French or English or both. |
The Atlantic region of Canada is attractive to immigrants for many different reasons. It offers residents a slower-paced lifestyle and a lower cost of living. You can
rent a spacious 2-bedroom apartment in Charlottetown for as little as $1, 401
compared to $2, 700 in a metropolitan city like Vancouver.
You can live in the city center and still be very close to the
beautiful lakes, rivers, and outdoor spaces
.
The people are friendly and welcoming and most of them are of retirement age. For this reason, Canada welcomes foreign workers to make use of the Atlantic Pilot to live and work in Canada indefinitely.
How We Can Help You Live and Work in Canada
Now that you know more or less what salary to expect when you work in Canada we can help make your move much easier and stress-free. Multidimensional Consulting provides professional immigration services to our international clients from our offices in Vancouver. Our team of Regulated Canadian Immigration Consultants (RCICs) can help you submit a complete and optimized visa application to the appropriate department to reach your Canadian goals.
When you choose to use our expert and government trusted service you will get:
An in-depth eligibility assessment

Guidance on which of 100+ immigration programs and visas to choose from;

An immigration plan tailored to your individual needs;

A review and submission of all application forms and documentation; as well as

Support through every step of the application process.
All you have to do is fill out our application form to receive your eligibility assessment and let us take care of the rest. It's just that simple! Your Canadian journey starts here.