Top In-Demand Jobs in Canada
Canada has a lot to offer foreigners who want to gain more career opportunities and work in a first-world country. While many in-demand jobs in Canada require a qualification, there are many that require minimal to no training as well. So regardless of what your occuoation is, you will find that your skills will be highly valued in the Great White North.
Landing a job in Canada is simple - if you have the right experience and meet the set eligibility requirements. Due to the high retirement rate and low birth rate, the government of Canada has updated its targets for the newcomers needed to fill vacancies. In an announcement released late in 2022, Canada's Immigration Levels Plan for the next three years revealed that plans to welcome:
465,000 newcomers in 2023
485,000 newcomers in 2024
500,000 newcomers in 2025
The Top Most In-Demand Jobs in Canada
According to recruitment company, Randstad's best jobs in Canada guide, the availability of employment opportunities is expected to continue to soar in 2023. Sectors with the most in-demand jobs include tech, healthcare and finance. Below is a breakdown of top in-Demand Jobs in Canada for 2023, along with salary projections as reported by the company.
Registered Nurse
Salary: $68 k to and $94k per annum, depending on your experience
Registered nurses are needed in hospitals, care facilities, schools, clinics, business organizations and academic settings across the Great White North. Demand grew during the pandemic and continues to increase as the professionals in this occupation resign or retire. Last year alone, there were roughly 60,000 vacancies for this profession. The demand is expected to increase in the next few years as around 5000 more nursing jobs stand to be created.
To qualify to work in Canada as a nurse, you will require a diploma or degree in registered nursing and also be required to take a course in management studies. You also have to register with the province of your choice's regulatory body.
Developer
Average Salary: $68k to $155K per annum, depending on your experience
The tech sector is among the most in-demand and highest-paying sectors. This is especially so because technology is evolving fast and will never stop. As one of the leading professions in the world, if you're a web developer and an experienced coder, then there is probably a job waiting for you in this booming tech hub.
While having the education to be able to fill a role in Canada, many companies today appreciate skills in coding over anything else. So if you know a couple of coding languages and consider yourself advanced, there is no reason not to apply for a related web development job in the Great White North. The demand for this occupation has grown because most businesses have gone digital. Developers work in every sector, as well as in government departments. You will have to be able to create websites and have strong mathematical, problem-solving and programming skills.
HR Manager
Average Salary: between $75k to $156k per annum, depending on experience
Due to the enormous skills shortfall in the Great White North, recruitment staff are in great demand. As a human resource manager, you will be in charge of a company's hiring function, as well as staff management and training. As vacancies continue to increase due to the vast amount of retiring citizens, it is predicted that there will be close to 50,000 jobs in this field over the next five years. If you work in the recruitment industry, you need to have communication, interpersonal skills, including conflict resolution, negotiation, and problem-solving skills, as well as solid ethics, empathy, compassion and the ability to work with discretion. You will also have to be familiar with various HR software programs.
Mechanical Engineer
Average Salary: $66k and $131k per annum, depending on experience
Mechanical engineers work in various sectors, from the automotive industry to aerospace, manufacturing, the biomedical field and many others. Predictions are that there will be over 11, 000 vacancies for this profession in the next five years. If you specialize in areas such as robotics, computer engineering, machine or car design, or fluid mechanics, you'll have abundant job opportunities. As a Mechanical engineer, you need to have an aptitude for science, mathematics, computer programming and mechanics.
Accounting Staff
Average Salary: $61 k and $114k per annum ,depending on experience
Since accounting staff are needed in every business and governmental office, there is a continuous demand for workers in this field. Roles include accounting technicians, CPAs, bookkeepers and other finance staff are needed all across Canada. Despite a surge in new workers in the accounting sector, there is still a significant need for accountants. Recruitment experts project that there will be more than 79,600 vacancies for accounting officers over the next 5 years. You will need to have a knack for all things numbers and an analytical way of thinking.
Production Supervisor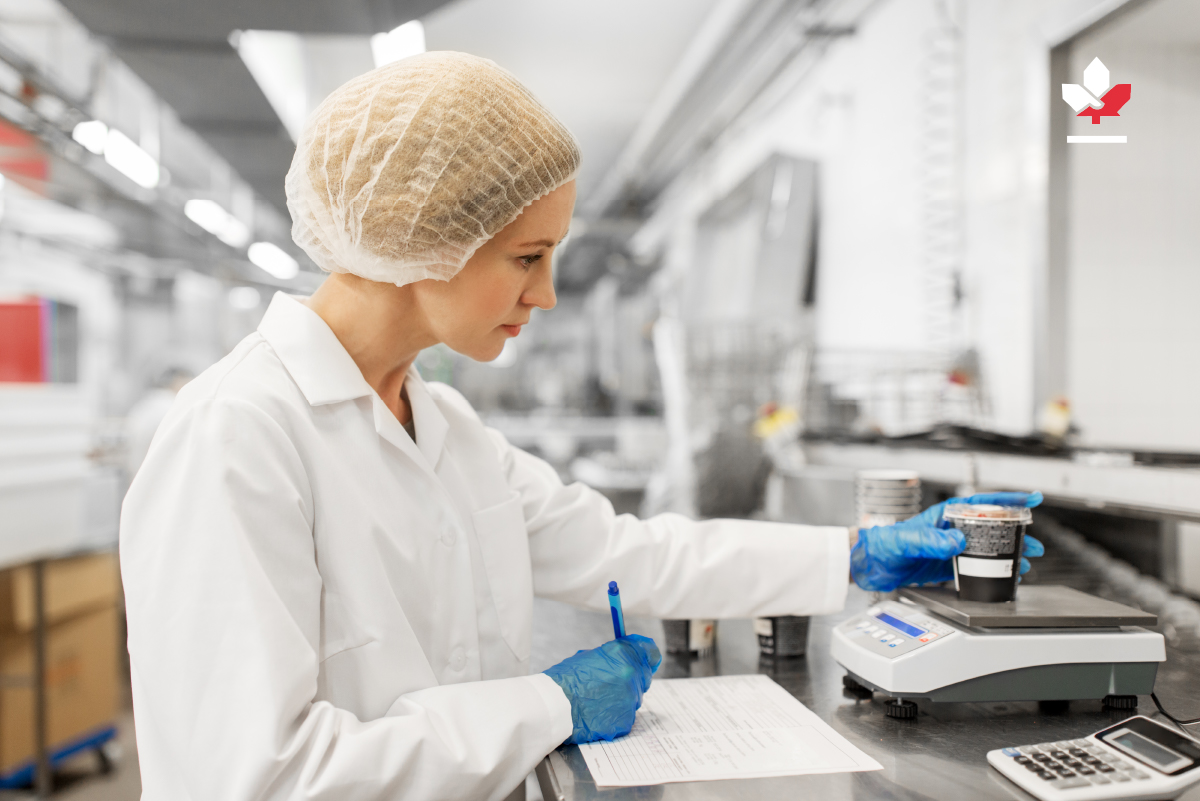 Average Salary: $53k and $114k per annum, depending on experience
Production supervisors manage equipment, personnel, and all production operations. In this position, you will schedule work that must be done and be the go-to person should any issues arise. This occupation is in demand due to the rise in online business, where deliveries are expected to be quick and efficient. Therefore, you will have to ensure that production is swift so that demand can be met. In addition, you will work with production staff, so good communication, management and decision-making skills are essential.
Sales Associate
Average Salary: $46k to $84K per annum, depending on experience
With all products, and services offered online today, it is no wonder every company requires sales associates or representatives. To sell to businesses or consumers, Canada requires more jobs to be filled in either new companies or those that are continuing to grow.
Commercial Vehicle Driver
Average Salary: $44,836 per annum ,depending on experience
Many provinces in Canada require all kinds of drivers, including delivery, forklift, and long-haul drivers. To work in Canada as a driver, all you have to do is be able to drive a commercial vehicle and prove that you have the necessary skills to meet the job role. This job role is one of the easiest jobs to fill, as it only requires a commercial vehicle driver's license or a certification to operate forklift vehicles.
Receptionist
Average salary: $31,304 per annum, depending on experience
A relatively entry-level job, receptionists are needed to fulfill duties like welcoming customers and clients to businesses. Since more businesses are being established in Canada than ever before, receptionists are in demand to fill the gap. For this role, customer service is one of the most important skills to have, you are likely to be the first point of contact for customers. You will also require basic tech skills to operate computer and telephone programs and log customer information.
Welder
Average salary: $$40k to $74k per annum, depending on experience
Many industries in Canada require welders, making it one of the country's most in-demand skilled trades. Some industries that look to employ welders include construction, industrial and maintenance repair, automobile manufacturing and repair, railroad manufacturing, shipbuilding, aerospace applications, natural gas distribution, and electrical power generation.
If you're still unsure about what career to choose and would like to work with your hands, you may want to consider becoming a welder, which is widely in demand across Canada.
The New NOC TEER Categories
Canada's National Occupational Classification 2021 came into place at the end of 2022. It now forms a 6-category system representing the training, education, experience and responsibilities needed to work in an occupation, which means that the old system's 4-digit occupation codes have become 5-digit.
New TEER Categories
TEER 0: Management occupations
TEER 1: Occupations that require a university degree
TEER 2: Occupations that require a college diploma, apprenticeships of 2 years or more, or supervisor positions
TEER 3: Occupations that require a college diploma, apprenticeship of less than 2 years, or more than 6 months of in-house
TEER 4: Occupations that require a high school diploma, or several weeks of in-house training
TEER 5: Occupations that require quick training and no education
How to Apply For a Canadian Work Permit
To be able to work in Canada, you will have to have a Canadian work permit. Follow the steps below to apply for one.
Step 1: Confirm That You Are Eligible to Apply For a Canadian Work Permit
You will have to meet a number of requirements before you submit your application for a Canadian work permit. You will have to:
Have proof that you plan to exit Canada as soon as your work permit expires
Demonstrate that you have sufficient funds to survive independently and have enough money for a ticket home
Be a law-abiding individual with no criminal record
Not be considered a threat to the national security of Canada
Be a healthy individual
Plan to work only for eligible employers
not plan to work for an employer listed with the status "ineligible" on Canada's list of employers who do not to comply with the conditions
Be able to provide immigration officials with the necessary documents required for entry to the country
Step 2: Select the Appropriate Work Permit
An open work permit allows you to work for any employer in Canada. You may, however, not work for an employer who is found to be ineligible or offers adult services.
UPDATE: As of January 30, 2023, the IRCC will consider spouses and dependent children of the majority of work permit holders eligible to work in Canada. So you could qualify for an open work permit if:
Your spouse, partner or parent is employed in a TEER 0 to 5 occupation
Your spouse, partner or parent is a principal applicant with an open work permit
You are a spouse, common-law partner or dependent child of an economic classes permanent resident applicant who holds a work permit
Employer-specific work permit allows you to work under certain conditions, which will be stated on the permit. This will include:
The specific employer's name
How long you will be able to work for
The location in which you will be able to work in
Note: Before you apply for this type of permit your employer is expected to provide you with:
Step 3: Submit Your Canadian Work Permit Application
You must submit your Canadian Work permit application online. It should be noted that there are cases where some applicants will be eligible for a paper application. The type and number of forms you need depend entirely on where you are applying.
Express Entry and PNP Pathways to Canada
Express Entry System
If you want to establish yourself in Canada more permanently, the Express Entry System is your best option. It is one of the most preferred pathways for skilled foreign workers. This is primarily due to its fast processing times. There are three programs within this system:
The Canadian Experience Class is for skilled workers with Canadian work experience. This experience will have to have been gained three years before your application is made
The Federal Skilled Worker Program is for skilled workers who have experience working in a foreign country. You will have to meet a number of requirements for education and other factors
The Federal Skilled Trades Program is for skilled trade workers. You will have to have a valid offer of employment and a suitable qualification in the occupation work in
If you qualify for an Express Entry program, you will be ranked in the Express Entry pool via the Comprehensive Ranking System (CRS) when you submit your application.
Immigration Minister Sean Fraser recently announced changes to the Express Entry System, in which the Canadian government will prioritize candidates according to numerous factors. These include:
Determining the country's need for their skills
Language proficiency
The needs of the region wish to relocate to
Provincial Nominee Program
Not only is the Provincial Nominee Program (PNP) an immigration program. It is also a tool that can be used to add as much as 600 points to your CRS score - guaranteeing you an ITA at the next draw. Canada's provinces all have different needs when it comes to the labour gaps that need to be filled. To obtain a provincial nomination, you will have to live and work in the province that nominates you, you've been nominated by.
Research where your skills are most needed before applying. To apply for a provincial nomination, you must submit an expression of interest for the province you wish to settle in when you create your Express Entry profile or apply to the province directly. The 11 participating PNP provinces are:
Take Your Skills to The Great White North
With so many in-demand jobs in Canada, your move to Canada will be the best decision you ever make. You will not only broaden your horizons, but also access a better quality of life with Canada's high standard of living and low cost of living.
With over a million vacancies to fill, the demand for new skilled and educated professionals from abroad is continually rising. If you are ready to take the leap, our Regulated Canadian Immigration Consultants (RCICs) are standing by to make your journey to the Great White North as smooth as possible.
FAQS
Who Will Not Qualify For the Changes to the IRCC's Latest Open Work Permit Update?
Unfortunately, spouses and dependents of TEER 4 or 5 workers who fall under the low-wage stream of the Seasonal Agricultural Worker Program and the Agricultural Stream of the Temporary Foreign Worker Program do not qualify, for the moment.
Is Quebec part of the Provincial Nominee Program?
No, it has its own immigration programs. You can apply to these programs directly to the province or via the Canadian government website.
What Happens When an Application is Incomplete?
The IRCC will send the application back to you unprocessed. This will cause a major delay, so make sure your is 100% complete.