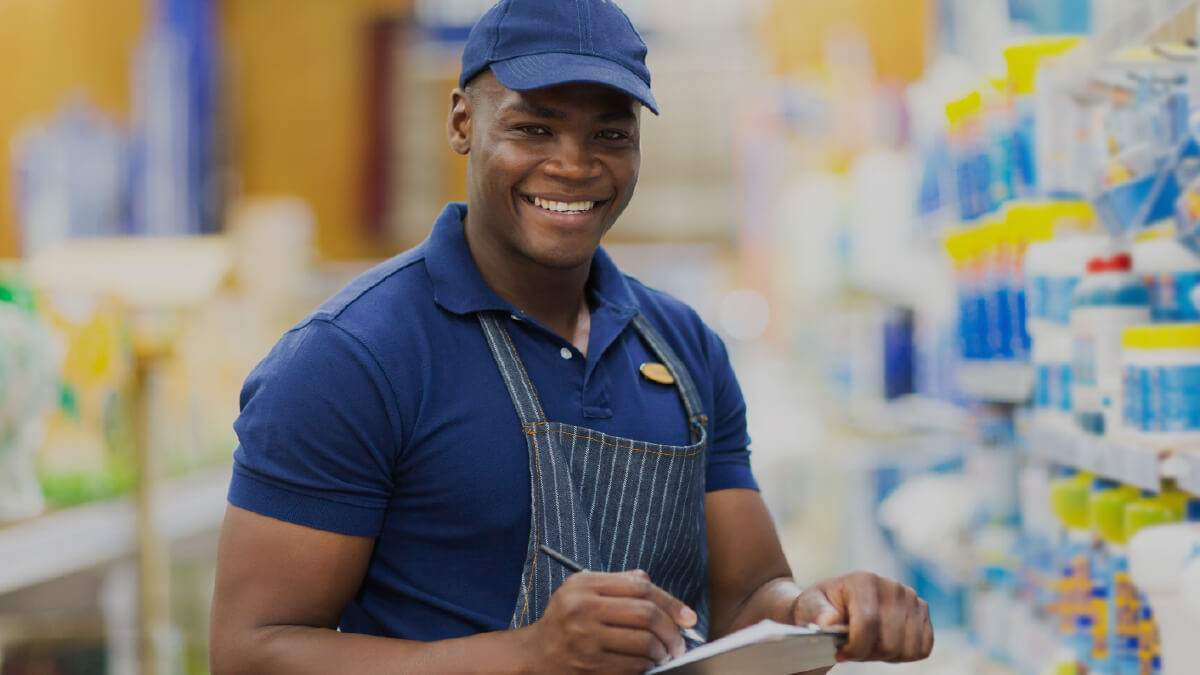 Immigrating to Canada as a Low-Skilled Worker in 2022
OCT 25, 2021
|
KAYLA PETERS
Immigrating to Canada as a low-skilled worker in 2022 is easier than one might think. This is because the economy doesn't only depend on businessmen but also unskilled workers such as farmworkers, truck drivers, waiters and janitors who are all considered to be the foundation on which large industries rely.
Canada has a goal of inviting over 1.23 million immigrants as permanent residents by 2023, so this is the perfect time for foreign nationals to start their journey to Canada. With over 100 visa and immigration programs, individuals are sure to find the pathway that works for them.
What Job Qualifies as Low-Skilled?
Low-skilled occupations are usually in the fields of trade, primary and manufacturing industries, sales and services and certain assistant roles. It is classified according to the following National Occupational Classification (NOC) categories:
Skill Type C, which includes occupations that usually require a secondary school and/or occupation-specific training; and
Skill Type D, which includes occupations for which on-the-job training is provided.
Top Low-Skilled Jobs in Canada
Top 10 Low-Skilled Jobs in Canada
NOC Code
Occupation
Avg. Yearly Salary
7511
Truck Driver
$70,258
6525
Hotel Front Desk Clerks
$45,103
9462
Industrial Butchers and Meat Cutters
$41,884
6513
Food and Beverage Servers
$32,356
8431
General Farm Workers
$36,939
6312
Executive Housekeepers
$48,583
8252
Livestock Workers
$33,150
7237
Welders
$52,112
0725
Pipefitter
$80,733
7242
Industrial Electrician
$79,322
Best Programs to Immigrate to Canada as a Low-Skilled Worker
There are five major Canadian immigration programs a foreign skilled worker can immigrate to Canada through. They are the following:
1. Provincial Nominee Program
The Provincial Nominee Program (PNP) offers immigrants who have a Canadian job offer the chance to move to Canada permanently and settle in one of the 13 provinces or territories. Each PNP has different programs that are aimed at meeting the labour market needs within the province or territory.
Applicants have the option of applying directly to a province they are interested in or they can apply through the Express Entry system. Those wanting to get to Canada sooner than later should know that applying through Express Entry is significantly quicker.
Top tip
In order to increase their success, applicants should apply to provinces where their skills are in demand.
5 most popular PNPs for unskilled foreign nationals
Saskatchewan Immigrant Nominee Program
Ontario Immigrant Nominee Program
British Columbia Provincial Nominee Program
Alberta Immigrant Nominee Program
Manitoba Provincial Nominee Program
2. Atlantic Immigration Pilot
The Atlantic Immigration Pilot allows foreign nationals to immigrate as permanent residents to one of the four Atlantic provinces, namely Newfoundland and Labrador, Prince Edward Island, New Brunswick, and Nova Scotia. This pilot is great for immigrating to Canada as a low-skilled worker in 2022 as applicants do not require Canadian work experience to be eligible. Applicants will only require one year of foreign work experience and a job offer from a Canadian employer in one of the participating provinces.
Applicants can apply for the following program under the Atlantic Immigration Pilot:
Atlantic Intermediate-Skilled Program
To apply for this program, you must have at least one year's experience working in a position that requires a high school education or job-specific training;
You must have a high school diploma equal to a Canadian credential, for which you will need an Educational Credential Assessment (ECA report);
You will need to take an approved language test to prove you are proficient enough in English or French to live and work in Canada; and
You need to have proof of funds that meet the minimum required amount to support yourself as well as any dependents regardless of whether they are joining you in Canada or not.
3. Rural and Northern Immigration Pilot
The Rural and Northern Immigration Pilot (RNIP) helps smaller communities in Canada by allowing them the opportunity to employ foreign skilled workers. Immigrants who are looking to live in Canada can apply for the positions and if successful, the community can recommend the applicants to the government for permanent residence.
There are 11 communities that are participating in the RNIP. They are located in Ontario, Manitoba, Saskatchewan, Alberta, and British Columbia. One of the main requirements for this program is to have an offer for a full-time job from a Canadian employer. There are several jobs that are in high demand in the participating communities, they include:
Dental industry
Financial services
Practical nurses
Food processing
Agriculture and Manufacturing
4. Agri-Food Immigration Pilot
The Agri-Food Immigration Pilot creates a pathway for skilled farm and livestock workers to move to Canada and apply for permanent residence. Applicants will need to have a valid job offer and show they are experienced workers in one of the specified occupations within the meat production and agricultural sector, in order to apply for this program. Besides requiring one year of experience, applicants will also need the following:
Have a valid full-time, non-seasonal permanent job offer in Canada for which the salary must meet or exceed the prevailing wage;
A minimum CLB/NCLC score of 4 in either English or French;
Have a Canadian high school diploma or an Educational Credential Assessment (ECA) of a foreign equivalent or higher; and
Have enough money to support themselves and their family members, even if they won't be moving to Canada with the applicant.
5. Temporary Foreign Worker Program
The Temporary Foreign Worker Program (TFWP) allows Canadian employers to hire foreign national workers when there are not any Canadian or permanent residents available to fill the position. Canadian employers can hire foreign semi-skilled workers through the following streams under the TFWP:
Low Wage Worker Stream
Agriculture Worker Stream
Home Care Provider Stream
Benefits of Immigrating to Canada
Foreign skilled workers who immigrate to Canada as permanent residents will have the privilege of enjoying many benefits such as access to outstanding universal healthcare, a healthy work-life balance, employee insurance and paid leave days.
Make the choice of immigrating to Canada as a low-skilled worker in 2022 and enjoy the mentioned benefits and so much more!
How to Immigrate to Canada as a Teacher
Did you know that teachers in Canada are among the highest-paid compared to teachers from around the world?
December 03 2021
Cost of Living in Canada vs US
Trying to decide between life in Canada vs the U.S.? Take a look at these key comparisons to help you make the best choice for you.
December 01 2021
Canada's Visa Application Explained in 5 Simple Steps
There are over 100 Canadian immigration programs and visas available. Choose a program that caters to your needs
November 23 2021
Where to Find a Job in Canada as an Aircraft Pilot
The average salary for a pilot is $105,314 per year in Canada.
November 19 2021
A Step By Step Guide to Get a Work Permit for Canada
Obtaining a work permit is the quickest way to gain access into Canada and to start your dream job.
November 16 2021
Top Provinces to Find Jobs in Canada for Accountants
From an assistant accountant to senior accountants, Canada has plenty of employment opportunities in this field
November 12 2021