Immigrate to Canada from Mexico in 2021
Do you want to immigrate to Canada from Mexico? Canada and Mexico have a good standing relationship. The two countries have international agreements that make it easy for Mexican residents and citizens to work in Canada. A few of these agreements include the
Canada-United States-Mexico Agreement
(CUSMA) and the
Seasonal Agricultural Worker Program (SAWP).
Working in Canada is a major stepping stone to becoming a permanent resident of the Great North. Not only does it allow you to put down roots and adapt to life in Canada but it opens doors to more immigration programs that you may qualify for.
In this blog, we look at
3 popular ways how you can move to Canada from Mexico.
Moving to Canada From Mexico
The Mexican ex-pat communities in Canada are growing with newcomers having roots all across Mexico - from Guadalajara, Monterrey to Mexico City. Mexicans fill various in-demand jobs across the country and enjoy competitive wages and good working conditions. Most Mexicans settle in Canada's metropolitan areas, with the highest concentrations in Greater Toronto and Quebec, also in other provinces of Canada such as British Columbia, Alberta, and Manitoba. Excellent public healthcare, a safe and pristine environment, and lucrative economic opportunities - just a few reasons why thousands of people choose Canada for a brighter future.


1. The Canada-United States-Mexico Agreement
CUSMA, previously known as the North American Free Trade Agreement (NAFTA) allows eligible Mexican and American citizens to work or conduct business in Canada without having to take the tricky and time-consuming Labour Market Impact Assessment (LMIA) route. This means that Mexicans who apply for work permits through CUSMA can expect processing times of two weeks instead of a few months! There are four types of CUSMA categories through which eligible Mexicans can work in Canada, they are:
CUSMA Professionals

CUSMA Intra-Company Transfers

CUSMA Traders

CUSMA Investors
CUSMA Professionals
This category is designed for professionals in Mexico that are qualified to work in one of approximately 60 targeted professions in Canada in the fields of medicine, education, science, and agriculture. The professions range from accountants, engineers, social workers, dentists to teachers. In order to apply through this category, you need a job offer, relevant education credentials, and work experience in one of the eligible professions. For example, if you are a teacher in Mexico then you'll need a job offer from a college, seminary, or university in Canada who wishes to hire you. In addition, you'll need an updated resume that details your work experience as a teacher and a Baccalaureate or Licenciatura Degree. Note: You can work in Canada for up to three years depending on your contract agreement with your employer
CUSMA Intra-Company Transfers
In the second category, Mexicans can work in Canada by transferring to the Canadian branch of their company on a temporary basis. To qualify for a work permit you must have worked for the company for at least one year out of the last three years in a position similar to the one you are taking in Canada. You must hold a position at your company which allows you to transfer skills and expertise to the Canadian branch. These positions include the following: Executives: Direct the management of the enterprise, or a major component thereof, and receive only general (if any) supervision from higher-level executives. Managers: Direct the management of the enterprise, or a major component thereof, and receive only general (if any) supervision from higher-level executives. Workers with 'specialized knowledge': Can demonstrate specialized knowledge of the enterprise's product or service, or an advanced level of expertise in the enterprise's processes and procedures.
CUSMA Traders and Investors
Mexican traders can come to Canada to carry out a substantial
trade of goods or services
between Canada and Mexico. The trade value should comprise
50% of either the volume or value of the trade.
On the other hand, investors planning to make a substantial investment in a new or exciting Canadian business may come to Canada to develop or direct the business. Work permits can also be issued to the essential staff of the business.
How Can CUSMA help you immigrate to Canada from Mexico?
CUSMA can help you gain enough Canadian work experience to qualify for one or more of Canada's 100 immigration programs and pilots. For example, professionals who have worked in Canada for at least one year may qualify for the Canadian Experience Class (CEC) immigration program of the Express Entry system.
The Seasonal Agricultural Worker Stream (SAWP)
Canada has an ongoing demand for agriculture workers, especially in peak farming seasons. To make it easy for farmers in Canada to hire temporary foreign workers, the IRCC created the Seasonal Agricultural Worker Stream (SAWP) that is exclusively available to Mexican farmworkers and other farmworkers from Caribbean countries. To qualify for the stream, you must be experienced in farming (primary agriculture), be at least 18 years of age and be admissible to Canada, meaning you must be in good health and you must not have a criminal record. Employers will select workers from a pool of candidates to begin the work permit process. If you are selected then you can work in Canada for up to 8 months through the SAWP. What's more, your transportation to and from Mexico will be covered by your employer and you will be provided with affordable or rent-free housing.
How Can the SAWP help you become a permanent resident of Canada?
The SAWP can help you gain enough Canadian work experience to qualify for the
Agri-Food Immigration Pilot.
The important thing is to work in an eligible agri-food position in Canada in the fields of
meat product manufacturing, greenhouse, nursery, and floriculture, and animal production.
If you meet all of the requirements of the immigration pilot program then you can apply for permanent residency.
Express Entry Immigration
Through the Express Entry immigration system, you can apply to immigrate to Canada from Mexico without Canadian work experience or a valid job offer! What is the Express Entry? The Express Entry is an immigration system that selects eligible skilled foreign workers from around the world for permanent residency from an online pool of candidates. It's suitably called Express Entry because the system processes applications in a record time of 6 months. Candidates in the Express Entry pool are scored against a points-based system known as the Comprehensive Ranking System (CRS). Each candidate is given a score for eligibility criteria such as their age, amount of work experience, level of education, their spouses' credentials, etc. The highest-scoring candidates receive Invitations to Apply (ITA) for permanent residency in bi-weekly draws. It's important to note that the Express Entry system manages three Federal Skilled Worker Programs namely:

- The Federal Skilled Worker Program (FSWP)
- The Federal Skilled Trades Program (FSTP)
- The Canadian Experience Class (CEC)


Before you can create a profile online and enter the Express Entry pool you must meet the minimum requirements for one or more of these programs.
Make the Move to Canada From Mexico With the Help of Professionals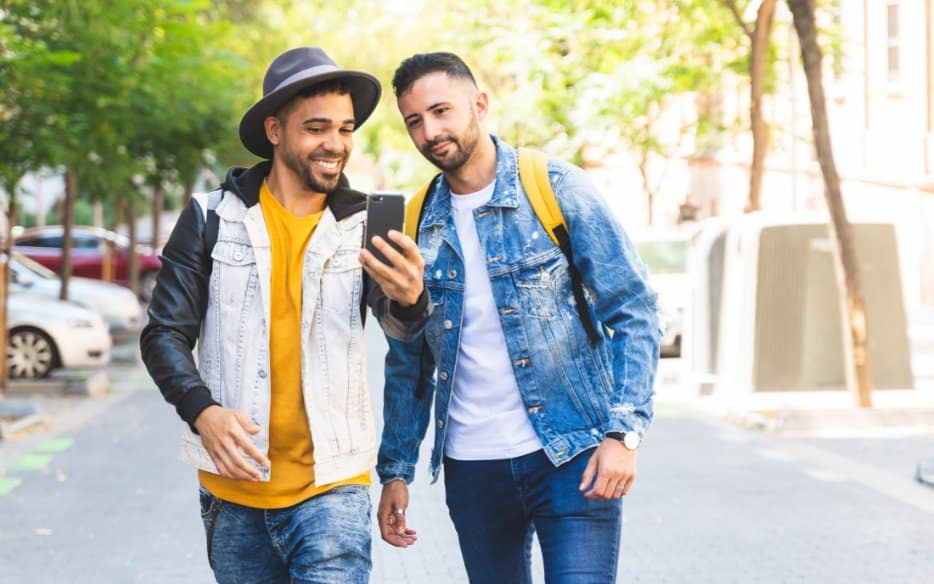 Not sure if you qualify for any of the above-mentioned immigration paths? As one of the leading immigration and visa agencies in Canada, MDC offers comprehensive eligibility assessments to provide you with a tailored immigration plan to make your dream of working and living in Canada a reality.
We take time to understand your needs to ensure world-class service. Our
immigration specialists
provide personalized guidance and advice to each and every client. We can assist you in applying for a permanent residency visa from Mexico by personally handling the intricate process on your behalf and walking you through every step of the journey.
All you have to do is simply fill in the form to get your eligibility assessment today. It's just that easy!