Top 10 In-Demand Jobs in Alberta
AUG 12, 2022
|
KOUTHAR SAMBO
Situated in Western Canada on the border of the Canadian Rocky Mountains, you can explore the diverse landscape of one of Canada's Prairie provinces, Alberta, and immerse yourself in its breathtaking natural beauty.
The province also consists of a wealth of resources and opportunities for foreign nationals wanting to find jobs in Alberta. According to the official Energy Regulator website, Alberta is the third largest producer of electricity in Canada, with a generating capacity of 16 330 megawatts (MW).
Respectively, Canada's main oil-producing province is predicted to see surpluses of $900 million and $700 million from 2023 to 2024, leading up to 2025, as reported by Reuters. The turnaround is remarkable as it does wonders for Alberta's thriving economy.
If you want to build a life for yourself and your family in Alberta, now might be a good time. In this article, we unfold some of the current top 10 in-demand jobs in Alberta, along with the occupation's National Occupation Classification (NOC), average salary per hour and minimum education required for the job.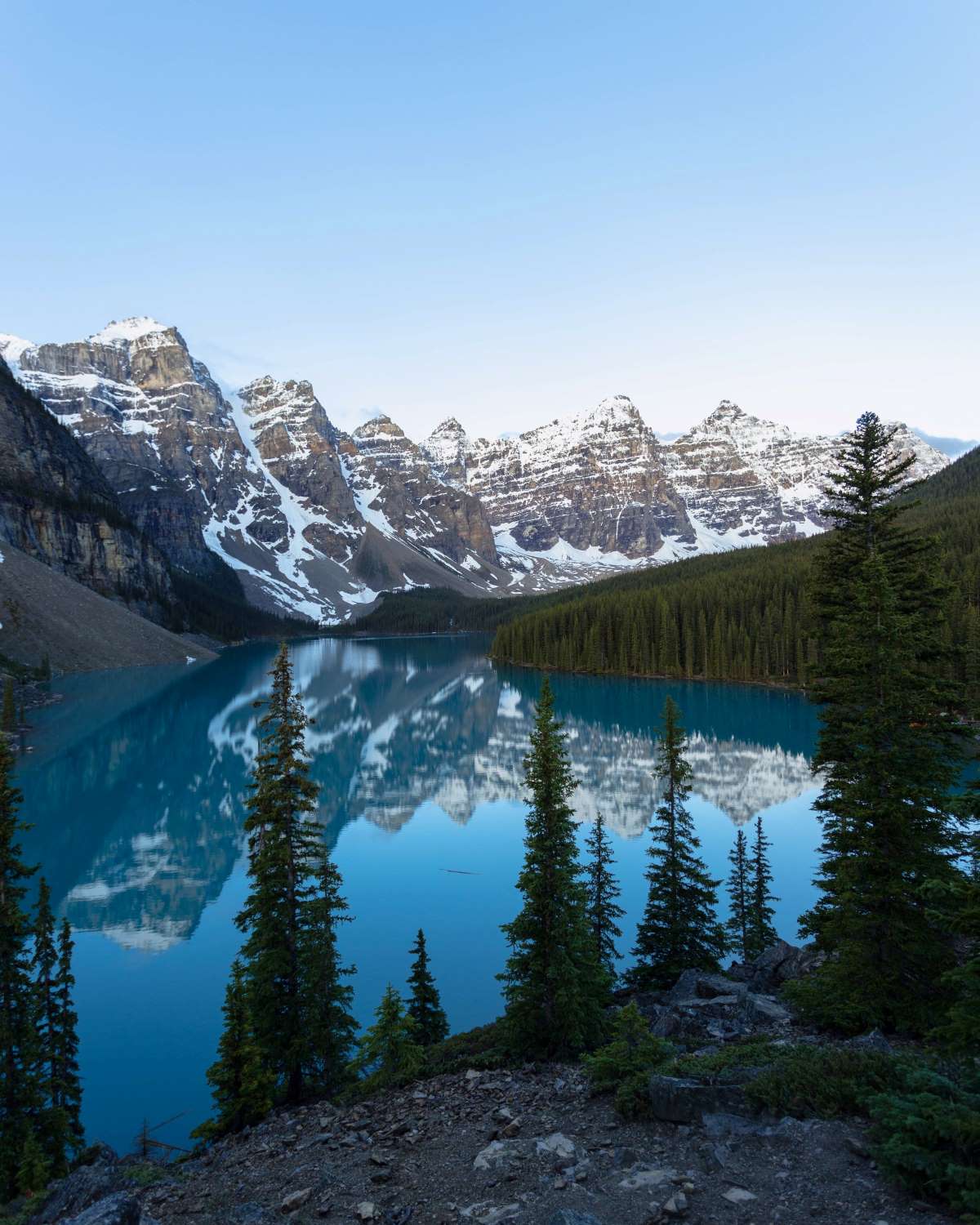 Remember that Alberta offers abundant in-demand employment opportunities, but we have taken the time to list 10 suitable in-demand jobs in Alberta. For your convenience, feel free to head over to the Government of Alberta website for more information on the available jobs in Alberta.
Below are some of Alberta's in-demand jobs, as per the data on the Government of Alberta website:
Retail and Wholesale Trade Managers (NOC 0621)
Store managers will be managing and overseeing the store's daily operations and the day-to-day retail functioning of the store. You could be an employee or self-employed in this sector, and the main objective would be to meet sales targets and deliver quality merchandise and services.
Average wage per hour: $38.05
Minimum education: Varies, depending on store and job requirements
Information Systems Analysts and Consultants (NOC 2171)
If you have vast experience analyzing system requirements, creating and implementing systems plans, protocols and policies, and offering feedback, advice and direction on potential issues, then this industry is for you. You will most likely be employed by Information Technology (IT) companies or firms - individuals in this sector may also be self-employed.
Average wage per hour: $46.78
Minimum education: Four years of post-secondary qualification
Automotive Service Technicians, Truck and Bus Mechanics and Mechanical Repairers (NOC 7321)
Automotive technicians and repairers in the mechanical industry will repair parts such as brakes, steering wheels, engines and other mechanical parts. They will advise customers on the best parts and maintenance methods, and should know about fluid levels, tires and any other diagnosis required for mechanical issues.
Average wage per hour: $34.11
Minimum education: Apprenticeship
General Practitioners and Family Physicians (NOC 3112)
General practitioners are licensed doctors who are health experts and can diagnose and provide professional medical care to patients. Doctors can diagnose and restore mental and physical health and advise and offer feedback on serious health issues.
Average wage per hour: between $83,379.37/year and $414,389.70/year, as per the data on Canada Job Bank. The wage per hour in Alberta, however, could not be determined.
Minimum education: 8+ years post-secondary
Licensed Practical Nurses (NOC 3233)
Nurses work under the supervision and guidance of doctors and provide basic care and comfort to ill or injured patients. The nurse is responsible for monitoring the dosage of medication, and other vitals - knowledge with assisting in personal care such as bathing, dressing and changing catheters are necessary.
Average wage per hour: $30.02
Minimum education: Two years post-secondary
Find out more about how you can apply for a work visa in Canada as a nurse here.
Hairstylists and Barbers (NOC 6341)
Both barbers and hairstylists cut and style hair according to the client's needs. As a hair stylist or barber, you should know how to colour hair, shampoo, perm and provide the necessary shaves. Know how to handle special stylist equipment such as scissors, clippers and razors.
Average hourly wage: Barbers earn around $18 an hour or higher. Hairstylists can earn up to $25 an hour (plus benefits, depending on the brand or business)
Minimum education: Apprenticeship
Carpenters (NOC 7271)
If you are a skillful craftsperson, Canada might need you. Carpenters are skillful in different types of construction and have experience in building or erecting wood structures, roofs, floors and customized kitchens.
Average wage per hour: $31.97
Minimum education: Apprenticeship
Residential and Commercial Installers and Servicers (NOC 7441)
Residential and commercial installers will install different interior and exterior structures such as windows, doors, electrical appliances, and other systems in private homes (residential). Additionally, they will install and offer services to businesses or companies (commercial). If you have what it takes, then Canada needs your skill right now!
Average wage per hour for the solar installer: $25.49
Minimum education: Varies, depending on the job requirements
Social Workers (NOC 4152)
If you are a naturally empathetic person who is good with human interaction, then this may be the job for you. Social workers aim to promote social change, make people feel understood and help people manage socially problematic areas with the necessary guidance on their well-being.
Average wage per hour for the solar installer: $42.52
Minimum education: Two years of post-secondary education

Canada's Immigration Programs and How to Apply
To apply for the jobs mentioned above in Alberta, you would need to know the suitable programs and application process involved. For now, let us take a look at the programs you could apply for.
Understanding the Express Entry System
This is a Comprehensive Ranking Score (CRS), which is a points-driven system designed to yield quick immigration results - this is what makes the system such a popular immigration pathway. The Express Entry system comprises three immigration pathways: (1) Canadian Experience Class, (2) Federal Skilled Worker Program and the (3) Federal Skilled Trades Program.
The Comprehensive Ranking System
To receive an Invitation to Apply (ITA), you must create an Express Entry profile before applying directly to one of the Express Entry streams. Candidates can score 600 points as well as an additional 600 points if they manage to score on other factors that the Canadian government deems as eligible.
Suppose your spouse or partner is a Canadian citizen or a permanent resident of Canada, or if they will not be joining you, or if you do not have a spouse or partner, you can earn additional points for these factors. You can find out more about how the points system works here.
Understanding the Provincial Nominee Program (PNP)
The PNP is a province-driven program whereby Canadian employees would select foreign nationals who are skilled workers to fill the labour shortage within a province. However, skilled workers may have to obtain a Labour Market Impact Assessment (LMIA) from the Canadian employee - a positive LMIA would show that your employee is authorized to hire a skilled foreign worker.
Apply for PNP through Express Entry
There are two ways of applying for PNP through the Express Entry system. These are as follows:
You can apply for the PNP by creating an Express Entry profile, indicating the province or territory you want a nomination from. In turn, you will be contacted by the province to inform you to apply through their stream.
Alternatively, you can contact the province or territory of your choice and apply for a nomination under the Express Entry stream. Once the province nominates you, you can create an Express Entry profile that shows you have received a nomination.
Just a reminder to the applicant: We urge you to remain truthful in the information you provide as you would have to supply the necessary supporting documentation to validate your information on your application or Express Entry profile. Should the immigration officer suspect you have been dishonest, your application will be rejected immediately.
Application Process
All immigration programs will require you to follow these steps when undergoing PR for Canada:
Step 1: Check if you meet the program criteria (and the job requirements)
Step 2: Check your Comprehensive Ranking System (CRS) Score - under the Express Entry system or other points-driven programs
Step 3: Gather your documents beforehand and have them ready
Step 4: Create your online Express Entry profile
Step 5: Apply to the most suitable program, pay the application fees and submit your application
After you have submitted your application, the waiting game begins, and you may be curious about the IRCC processing times and how fast you can move to Canada.

Start your Search for Jobs in Alberta Today…
If you have enjoyed this type of content, then feel free to head over to MDC Canada for more professional advice and information on making your move to Canada a total success. Note that all data have been derived from reputable sources such as the Government of Alberta website, to bring you the top 10 in-demand jobs in Alberta, along with the suitable immigration options and application process for your convenience.
If you are still feeling uncertain, do not despair. Get in touch with a Regulated Canadian Immigration Consultant (RCIC) to advise and guide you through the process today.
FAQS
1.What are the top jobs in Alberta?
Alberta offers a wealth of jobs that are currently in-demand. You can find out more about in-demand jobs in Alberta here.
2.Which NOC is in high demand in Alberta?
Your NOC will depend on the type of job or skill level. Before applying for the job, you need to find out about your NOC and job requirements. You can find out more about your NOC here.
3.Is Alberta a good place to work?
Alberta's economy is performing extremely well at the moment. The province has a wealth of employment opportunities, which will give many foreigners a decent kick-start in life.