How to Immigrate to Canada as a Healthcare Worker
As a healthcare professional, you may be considering moving to Canada to take advantage of the numerous opportunities available to you. The demand for healthcare workers in Canada is rising, and the country's immigration system has tailored programs designed to attract skilled professionals like you. This comprehensive guide will help you understand the various pathways and requirements for immigrating to Canada as a healthcare worker, assisting you in making an informed decision and easily navigating the process.
Canada's immigration system is designed to attract skilled workers, including healthcare professionals, to support the growth of its economy and address labor shortages in various sectors. Healthcare workers are highly sought-after in Canada, as the nation faces an aging population and increasing demand for healthcare services. As a healthcare worker, you have multiple options to explore when considering immigration to Canada.
This guide will delve into the various pathways to permanent residency (PR) and work visas, the classification of healthcare workers under the National Occupational Classification (NOC) system, and tips on finding healthcare jobs in Canada. By the end of this guide, you will be better equipped to navigate the immigration process and make your dream of working in Canada a reality.
Pathways to PR for Healthcare Workers Canada

Express Entry Programs for Healthcare Professionals
Express Entry is a popular pathway for skilled workers, including healthcare professionals, to immigrate to Canada. It is an online system that manages applications for three economic immigration programs:
You may be eligible for the FSWP or the CEC as a healthcare worker. You must meet the minimum requirements for work experience, language proficiency, education, and other selection factors to qualify. Once you create an Express Entry profile, you will be assigned a Comprehensive Ranking System (CRS) score based on these factors. The highest-ranking candidates are invited to apply for permanent residency through regular draws.
Provincial Nominee Program Streams for Healthcare Workers
The Provincial Nominee Program (PNP) allows provinces and territories in Canada to nominate skilled workers for immigration. Many provinces have specific streams or categories for healthcare workers, which may make it easier for you to obtain a nomination.
As most healthcare professions are classed as skilled workers and are in high demand throughout Canada, getting a provincial nomination as a healthcare worker can be relatively easy. Certain provinces, such as the British Columbia Provincial Nominee Program (BC PNP) Healthcare Professional category, have PNP streams specifically for healthcare workers. The best PNP streams for healthcare workers are as follows:
Canada's Pilot Programs for Healthcare Workers
Canada also offers pilot programs targeting specific occupations or regions which may be suitable for healthcare workers. One such program is the Rural and Northern Immigration Pilot (RNIP), designed to attract skilled workers to rural and northern communities. You may be eligible for this pilot program if you have a job offer in a participating community.
Another pilot program is the Atlantic Immigration Pilot Program (AIPP), which aims to attract skilled workers to the Atlantic provinces of New Brunswick, Newfoundland and Labrador, Nova Scotia, and Prince Edward Island. Healthcare workers may qualify if they have a job offer in one of these provinces.
If your healthcare career has led you to care for people in their homes, you may be eligible for one of Canada's caregiver pilots. Canada's caregiver pilots are programs that allow qualified caregivers and their family members to come to Canada to become permanent residents. Canada has two caregiver pilots: the Home Child Care Provider Pilot and the Home Support Worker Pilot.
The Home Child Care Provider Pilot is a 5-year pilot program that allows qualified child caregivers and their family members to come to Canada to become permanent residents. Applicants must have qualifying work experience as home childcare providers.
The Home Support Worker Pilot, a five-year initiative, enables eligible caregivers for the elderly and disabled and their relatives to enter Canada and obtain permanent residency. Candidates are required to possess relevant work experience in home support services.
Pathways to a Canada Healthcare Visa
Types of Work Permits Available for Healthcare Workers in Canada
If you are not yet eligible or interested in permanent residency, you can still work in Canada as a healthcare professional with a temporary work permit. There are two main types of work permits available:
Employer-specific Work Permit
This permit allows you to work for a specific employer in a particular job for a set duration. You will need a positive Labor Market Impact Assessment (LMIA) and a job offer from the employer.
Open Work Permit
This permit allows you to work for any employer in Canada without needing an LMIA. Open work permits are typically issued to specific categories of applicants, such as the spouse or common-law partner of a skilled worker or international student.
Learn more about how to get a Canadian Work permit.
Study Permit
If you are considering furthering your education in the healthcare field, you may apply for a study permit to attend a designated learning institution in Canada. Upon completing your studies, you may be eligible for a Post-Graduation Work Permit (PGWP), which allows you to work in Canada and gain valuable Canadian work experience. This experience may help you qualify for permanent residency through programs like the Canadian Experience Class or a Provincial Nominee Program.
How Are Healthcare Workers in Canada Classified under the NOC?
The Canadian government uses the NOC system to classify occupations based on the work type and the required skills. Healthcare workers fall under various NOC codes, depending on their occupation. The list of healthcare professional classifications in Canada is as follows:
| NOC Code | Occupation |
| --- | --- |
| 31100 | Specialists in clinical and laboratory medicine |
| 31101 | Specialist Physicians |
| 31102 | General Practitioners and Family Physicians |
| 31110 | Dentists |
| 31103 | Veterinarians |
| 31111 | Optometrists |
| 31201 | Chiropractors |
| 31112 | Audiologists and Speech-Language Pathologists |
| 31120 | Pharmacists |
| 31121 | Dietitians and Nutritionists |
| 31202 | Physiotherapists |
| 31203 | Occupational Therapists |
| 31204 | Other Professional Occupations in Therapy and Assessment |
| 32120 | Medical Laboratory Technologists |
| 33101 | Medical Laboratory Technicians and Pathologists' Assistants |
| 32104 | Animal Health Technologists and Veterinary Technicians |
| 32103 | Respiratory Therapists, Clinical Perfusionists and Cardiopulmonary Technologists |
| 32121 | Medical Radiation Technologists |
| 32122 | Medical Sonographers |
| 32123 | Cardiology Technologists and Electrophysiological Diagnostic Technologists |
| 32129 | Other Medical Technologists and Technicians |
| 32110 | Denturists |
| 32111 | Dental Hygienists and Dental Therapists |
| 32112 | Dental Technologists, Technicians, and Laboratory Bench Workers |
| 32100 | Opticians |
| 32209 | Practitioners of Natural Healing |
| 32101 | Licensed Practical Nurses |
| 32102 | Paramedical Occupations |
| 32201 | Massage Therapists |
| 32109 | Other Technical Occupations in Therapy and Assessment |
| 33100 | Dental Assistants |
| 33102 | Nurse Aides, Orderlies and Patient Service Associates |
| 31301 | Psychiatric Aides |
Understanding your NOC code is essential, as it determines your eligibility for various immigration programs and helps you identify job opportunities in your field. Learn more about Canada's NOC system.
How to Find Healthcare Jobs in Canada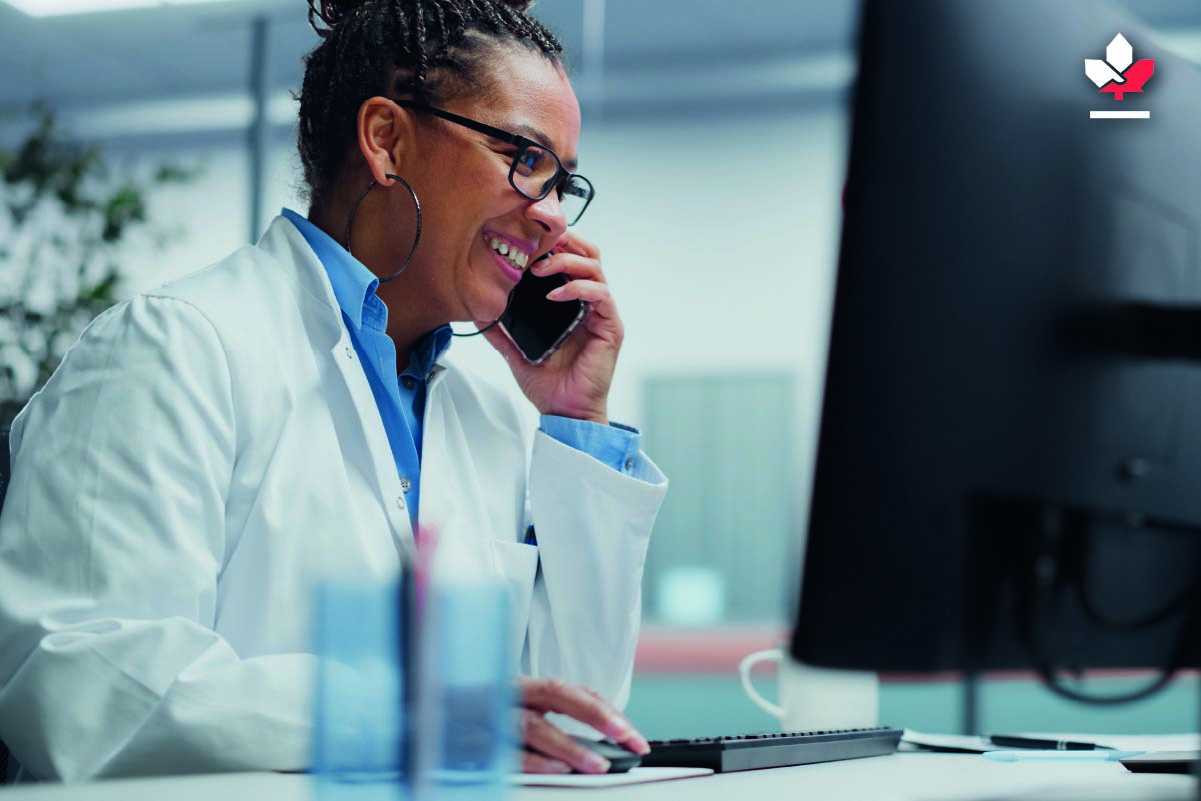 Finding a healthcare job in Canada is crucial to your immigration journey. Here are some tips to help you in your job search:
Research the Job Market
Understand the demand for your occupation in different provinces and cities and the specific requirements for licensure or certification. Learn more about Canada's in-demand occupations to help you find where you are needed most.
Network
Join professional associations and online communities related to your occupation, and attend events to connect with potential employers and industry professionals.
Utilize Job Search Websites
Websites like Job Bank, Indeed, and Workopolis can help you find job postings in your field. Learn more about Canada's top job sites.
Leverage the Services of a Recruitment Agency
Some agencies specialize in healthcare recruitment and can assist you in finding job opportunities.
Prepare a competitive application: Tailor your resume and cover letter to the Canadian job market and highlight your skills and qualifications that are relevant to the position. Learn more about how to get a job in Canada.
Navigating Canada's immigration system as a healthcare worker can be complex, but with the right information and guidance, you can make Canada your new home. By exploring the various pathways to permanent residency and work visas, understanding the NOC system, and actively searching for job opportunities, you can make your dream of working in the Canadian healthcare sector a reality. While this can be daunting, recruiting a certified immigration professional like a Regulated Canadian Immigration Consultant (RCIC) can make all the difference.
FAQ
What are the Language Requirements for Canada Immigration for Healthcare Workers?
Proficiency in either English or French is required for most immigration programs. You must take a language test, such as IELTS or CELPIP for English or TEF for French, and meet the minimum score required by the program. Learn more about the Canadian Language Benchmark.
How do I Get My Healthcare Credentials Recognized in Canada?
You may need to have your foreign credentials assessed and recognized by a regulatory body or professional association in Canada. The process varies depending on your occupation and the province where you plan to work. If you need to validate your academic credentials, you can do so visa and Educational Credential Assessment (ECA).
How Long Does the Immigration Process Take?
The processing time varies depending on the program and your circumstances. For example, Express Entry applications typically take six months or less, while PNP applications may take several months to over a year. It is essential to plan accordingly and be prepared for potential delays. Learn more about Canadian immigration processing times.