Top 10 Nursing Colleges in Canada in 2023
JUN 2, 2023
|
SHIREEN FISHER
The Great White North is a top study-abroad destination for many reasons - from its abundance of prestigious tertiary institutions to its welcoming approach to foreigners. Therefore, it is no surprise that there are over 800,000 international students in this land of maple leaves. If you want to study nursing in Canada, you are on the right track. Nursing is an occupation that is in high demand here. Along with other healthcare workers, nurses earned essential worker status with the emergence of the COVID-19 pandemic. And as the effects of the pandemic are still being felt, leaving nurses and other healthcare workers drained, training a new generation of nursing professionals has never been more important. With this in mind, we have compiled a list of the top nursing colleges in Canada.
Top Nursing Colleges in Canada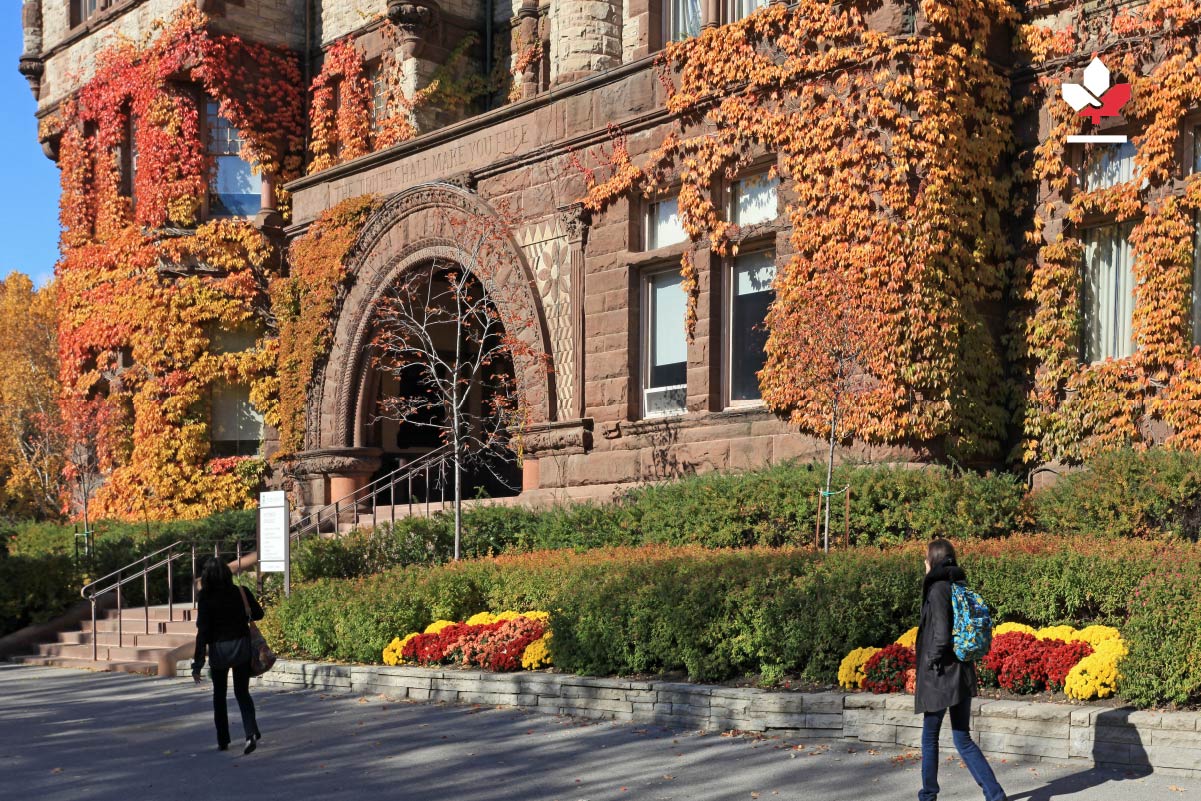 The demand for nurses in Canada is expected to increase from 64,000 to 142,000 over the next ten years. As an international student, you will be able to be one of the many future nurses who will help bridge this skills gap. Here are some of the top nursing colleges in Canada.
University of Toronto
The University of Toronto is the largest university in Canada. With over 25% of its student body consisting of international students from 168 countries, this campus is the ultimate melting pot.
The university's Bloomberg Faculty of Nursing especially welcomes international applicants due to its mandate to take the quality of nursing and health care to the next level globally, making it one of the best nursing colleges in Canada,
Its two-year Bachelor of Nursing program will give you the skills to provide nursing care for sick and vulnerable people and examine, arrange and incorporate considerable knowledge to provide care.
University of Alberta
The University of Alberta is one of Canada's top universities and has a long history of academic excellence. The university's nursing program ranks consistently high nationally and internationally. It has moved from 23rd in the world in 2019 to fifth in 2023 regarding teaching, research, and clinical care.
McMaster University
McMaster University is a public research university in Hamilton, Ontario, Canada. It is one of four universities in the country that offers a full range of both liberal arts and professional studies. McMaster has over 30,000 undergraduate and graduate students, as well as 2,000 faculty members. When it comes to nursing programs in Canada, the university's School of Nursing is recognized worldwide for its innovative approach to nursing education. The focus on this campus is on the development and enhancement of nursing education. This is definitely one of the nursing programs in Canada to consider.
University of British Columbia
The University of British Columbia is home to over 68,000 students who come from both Canada and all over the world. The University of British Columbia (UBC) is currently ranked second in the country and 47th in the world.
UBC offers a great Bachelor of Nursing program that is 20 months long. The program's goal is to have the students fall into work action with ease once they've received their Registered Nurse Certification after graduation. SO if you are on the hunt for a nursing school in Canada, take a look at this one.
McGill University
McGill University is one of the three English universities based in Quebec and has over 500 undergraduate programs. The university has over 10,000 international students, making up around 30 percent.
McGill University offers a four-year Bachelor of Science in Nursing program. A great aspect of this program is that students are encouraged to take complementary courses such as management studies and social sciences.
University of Calgary
The University of Calgary is popular with Canadian and international students for many reasons, including the fact that the university has over 300 clubs and organizations for students to benefit from.
The university also offers an excellent Bachelor of Nursing program to be completed in four years. The advantage that students have when studying in this program is that they get to experience full-time practicals, internships and training, making them more prepared for the working world.
Dalhousie University
The School of Nursing at Dalhousie University was established in 1949. The nursing program offers a Bachelor of Science in Nursing three-year program. The course aims to teach future nurses to help patients with compassion, professionalism, and skill; this goes for all areas in their healthcare industry. Students have the option to obtain approved nursing certificates through the university. They are:
Oncology
Public Health
Mental Health
Acute/Critical Care Nursing
Western University
Western University has around 5,800 international students and over 480 undergraduate programs to choose from. Western University is known to have an incredibly high employment rate at 95.2%.
With over 100 years in nursing education, The university has a Registered Nurse four-year program that collaborates with Fanshawe College. They also have the option for those with university experience to participate in their 19-month program.
Queen's University
Queen's University's nursing program was established in 1941 and is committed to health science and nursing through education, research and clinical efforts. The university has a two-year nursing program and prides itself on having a hands-on program; they do this by teaching practical skills in the School of Nursing Simulation Lab and Glaxo Wellcome Clinical Education Center. The university's clinical placements occur at the end of each year, which is why it is one of the top nursing colleges in Canada.
University of Ottawa
The University of Ottawa offers its nursing program in Canada's official languages, English and French. Once students have obtained their registered nurse qualification, they can continue their studies with a master's program. They can even combine the master's and diploma of primary healthcare nurse practitioner.

Learn more about the top nursing colleges in Canada.
How to Obtain a Canadian Study Permit
Any foreign national planning to study nursing in Canada must get a Canadian study permit. Below are the steps that need to be taken to do so.
Step 1: Be Accepted to a Canadian University
If you wish to study nursing in Canada, the very first step you need to take is to ensure you have applied and been accepted into a Designated Learning Institution (DLI). The nursing school in Canada you have been accepted to also needs an approved readiness plan.
Step 2: Apply For Your Study Visa
International students who want to study nursing in Canada will need the following documents to apply for a Canadian study permit:
An acceptance letter from a DLI;
Passport or travel document and;
Proof the student can finance themselves and family members who come to Canada with them
Depending on the origin country of the student, the following requirements may be needed:
Letter of explanation;
Certificat d'acceptation du Québec (CAQ);
Custodian declaration, if you're a minor; and
Other additional documents requested
Step 3: Go For Biometrics
Below is an overview of the fees you may pay.
Canadian Study Permit Fees
Fee
Amount in CAD
Study permit (including extensions) - per person
150 CAD
Restore status (200 CAD) + new study permit (150 CAD)
350 CAD
Biometrics - per person
85 CAD
Biometrics - Maximum fee for a family of 2 or more people applying at the same time and place
170 CAD
Electronic Travel Authorization (eTA)
7 CAD
Step 4: Go For a Medical Examination
Medical exams must be done by any person staying here for over six months. So if you want to apply to a nursing course in Canada, an approved physician must do this examination in the applicant's country of origin. Please note that this examination's results can be submitted before or after applying for the Canadian study permit.
The Immigration Refugees and Citizenship Canada (IRCC) will send instructions on when to begin the medical examination; you will have 30 days to complete the instructions. If successful, you will get the application results within 16 weeks. However, students from countries participating in the Student Direct Stream will receive their results within 20 days.
Why Choose Canada as a Study Abroad Destination?
There are an endless number of reasons hundreds and thousands of international students choose Canada to further their education. If you are considering one of the many nursing programs in Canada, below are some factors that makes this country ideal:
Canada is one of the safest countries in the world
Canadians embrace diversity
Students can work up to 20 hours a week to keep afloat financially
There's no shortage of open spaces and natural wonders to marvel at
The cost of living is low
Get Ready For Student Life in Canada
With so many reasons to take the leap, follow your academic dreams, and study nursing in Canada, there is no need to delay your journey. To become a student at one of the best nursing colleges in Canada, check if you're eligible to apply for a Canadian study permit! And if you need help with the process, our Regulated Canadian Immigration Consultants (RCIC) are standing by to assist.
FAQS
Will I Find a Nursing Job in Canada Once I Complete my Studies?
With the huge demand for nurses in Canada, chances are high that you can fill one of the many vacancies.
What is the Best Way to Become a Permanent Resident in Canada?
If you are already looking at your furure beyond finding nursing courses in Canada, the Express Entry system is extremely popular for gaining Canadian permanent residency due to its ease and accessibility, as well as speedy processing. As a nursing professional, you could apply to the Federal Skilled Worker Program.
Another great Canadian PR pathway is the Provincial Nominee Program (PNP). The Canadian government has an agreement with local provinces allowing them to nominate immigrants who wish to live, settle, and work in that province. To receive a visa through the PNP, you must choose a province you want to live in and apply for a nomination. The province will assess the application according to its immigration and labor needs.