Canada Immigration Plan to Welcome 1,233,000 Immigrants by 2023!
Immigration, Refugees and Citizenship Canada has recently announced
that they plan to invite over 400,000, or more specifically, 1,233,000 newcomers over the next three years!
This is
one of the highest Canadian immigration levels the country has ever seen
, aiming to invite thousands of immigrants to apply for permanent residency. In fact, the only time that it came close to these staggering totals was in 1913, when 401,000 newcomers were invited to move to Canada.
This change to the immigration plan is part of
the Government's economic recovery plan
and came about due to the effects of the pandemic travel restrictions. These restrictions, although temporary, have reduced Canada's immigration targets for the year considerably, and have
recently been extended until 30 November 2020.
The plan was announced shortly after another
exciting announcement
was made regarding
changes to the Comprehensive Ranking System (CRS) of the Express Entry draw.
French speakers or francophones, with strong French language skills, will now be able to earn 25 extra CRS points (previously 15) if their first language is French or 50 extra CRS points (previously 30) if they speak both English and French! This change aims to
help promote the growth of Canada's flourishing French community by 4.4% by 2023.
"Supporting the development of Francophone minority communities outside of Quebec is part of this government's plan for economic growth and long-term prosperity throughout the country. It is also the right thing to do to help support Francophone communities right across Canada. We will continue to attract Francophone immigrants to make sure that Francophone minority communities flourish."
– The Honourable Marco E. L. Mendicino, P.C., M.P., Minister of Immigration, Refugees and Citizenship

Canada's 2021-2023 Immigration Level Plan Announcement
2021-2023 Canada Immigration Level Plan
Year
Invitations to be Issued

2021

401,000

2022

411,000

2023

412,000

Key Points of the New Immigration Plan
Over the next three years the Canadian government seeks to focus on the following, highlighted in the new immigration plan for 2021 to 2023:
an increase in admissions over the 3 years of the plan to make up the shortfall in 2020
a focus on economic growth, with about 60% of admissions to come from the Economic Class
a continued focus on innovative and community-driven approaches to address diverse labour and demographic needs across the country
a renewed commitment to capacity-building and digital transformation in Canada's immigration system, to support operations and mitigate the impacts of COVID-19 on the processing of applications
additional points for French-speaking candidates under Express Entry, to promote the growth of Francophone communities outside of Quebec
a commitment to admit up to 500 refugees over the next 2 years through the Economic Mobility Pathways Project, an innovative approach that helps qualified refugees apply for permanent residence through existing economic immigration pathways
a pathway to permanent residency for eligible asylum claimants who were working on the front lines of the pandemic between March 13 and August 14, 2020, providing direct care to patients in healthcare institutions
"Immigration is essential to getting us through the pandemic, but also to our short-term economic recovery and our long-term economic growth. Canadians have seen how newcomers are playing an outsized role in our hospitals and care homes, and helping us to keep food on the table. As we look to recovery, newcomers create jobs not just by giving our businesses the skills they need to thrive, but also by starting businesses themselves. Our plan will help to address some of our most acute labour shortages and to grow our population to keep Canada competitive on the world stage."
– The Honourable Marco E. L. Mendicino, P.C., M.P., Minister of Immigration, Refugees and Citizenship
Key Immigration Pathways to Canada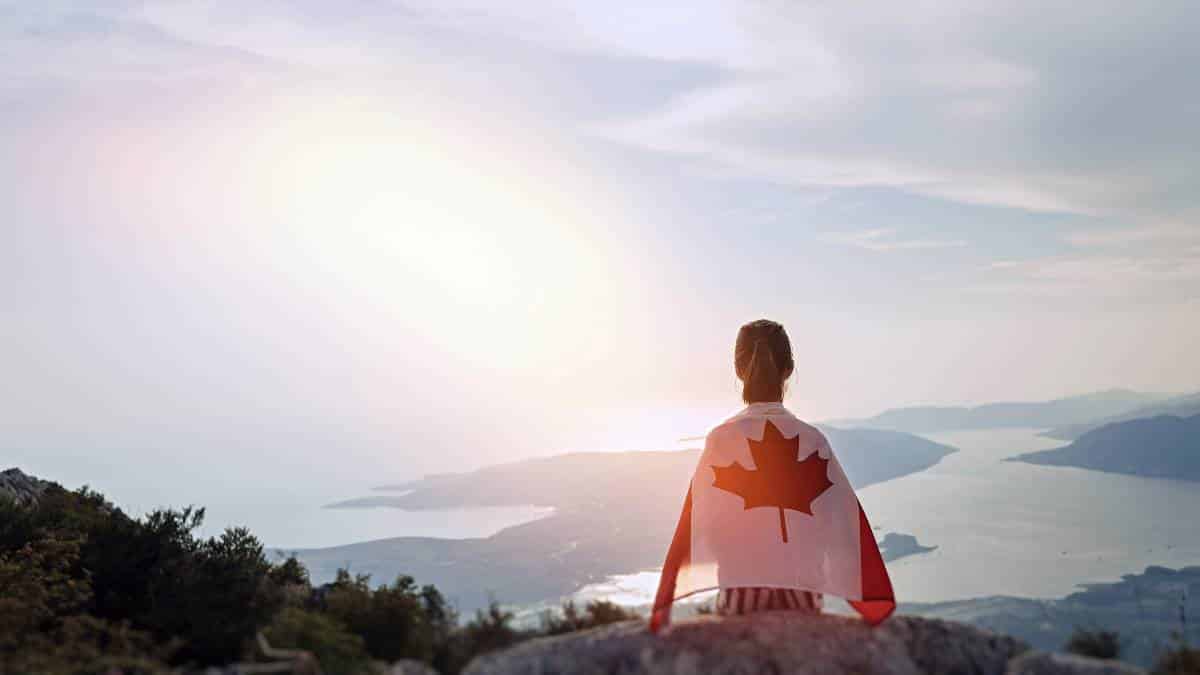 1. Express Entry
The Express Entry System
remains at its core one of the most efficient and accessible and immigration options for anyone looking to move to Canada. All you need to is check to see if you're admissible to Canada and qualify for one of these three federal immigration programs:
The Federal Skilled Worker Program
The Federal Skilled Trade Program
Canda Experience Class
Once you've been evaluated and you've created your online Express Entry profile, you will receive a Comprehensive Ranking System (CRS) score based on factors such as your age, language skills, work experience and education, among others. You will then be entered into a number of Express Entry draws which usually takes place every two weeks. If your CRS score matches the CRS cut-off score or is higher you will be invited to apply for permanent residence in Canada!

2. Provincial Nominee Program
The Provincial Nominee Program
in Canada is one of the next best immigration pathways to Canada if you don't qualify for Express Entry. The main difference is that you must have
a valid job offer in the province or territory you intend to live and work in when you move to Canada.
The best way to apply is through an Express Entry (EE)-linked program or stream if you can because it will be much faster as far as processing times go.
By applying through an EE linked stream you will cut your processing time down from about 18 months to six to eight months.
This is mainly because the Express Entry system takes online applications whereas if you apply directly to a province you will have to send in a paper application although
some provinces such as British Columbia and Alberta have online application portals.
3. Pilot Programs
Canada has recently initiated a number of various pilot programs to both help motivate
skilled and semi-skilled foreign workers to move to Canada's rural and maritime provinces
as well as to address the need for in-demand occupations. For example, the
Rural and Northern Immigration Pilot and Atlantic Immigration Pilot Programs
are both designed to attract immigration candidates to move to
smaller more intimate communities
to help boost the economies and address the labour shortage.
The Home Support Worker and Home Child Care Providers and Agri-food Pilot Programs
, on the other hand, are dedicated to helping support Canada's need for home care providers and agricultural workers, particularly in the livestock manufacturing and greenhouse sectors. These pilots, however, are only
for those seeking permanent employment and residence in Canada.
4. Temporary Foreign Work Permit Program
The Temporary Foreign Worker Program
may not be a permanent solution to move to Canada but it could lead to one. By taking a seasonal or temporary job in Canada, y
ou could gain enough work experience to apply for permanent residence through one of Canada's many immigration programs, such as the Canada Experience Class once you have 1 year of Canadian work experience or provincial streams such as the Saskatchewan Experience Category
, which only requires 6 months of work experience to qualify.
And the best part is that although the border remains closed to non-essential travellers if you find yourself in one of the following occupations and can get a job offer in Canada
you could be eligible to start working in Canada in as little as 8 weeks
(depending on which country you are applying from)!
Butchers, meat cutters and fishmongers-retail and wholesale (NOC 6331)
Transport Truck Drivers (NOC 7511)
Agricultural service contractors, farm supervisors and specialized livestock workers (NOC 8252)
General Farm Workers (NOC 8431)
Nursery and Greenhouse Workers (NOC 8432)
Harvesting labourers (NOC 8611)
Fish and seafood plant workers (NOC 9463)
Labourers in food, beverage and associated products processing (NOC 9617)
Labourers in fish and seafood processing (NOC 9618)
Industrial butchers and meat cutters, poultry preparers and related workers (NOC 9462)
Ready to take the next step in your Canadian journey. Let a seasoned professional help guide you on your way!
Celebrate 2021 in Canada!
The Canadian Immigration system can be both complex and confusing to navigate on your own.
By using our accredited
Regulated Canadian Immigration Consultants (RCICs)
you will not only optimize your chances of success when you apply for your Canada visa, but you will receive expert advice on which program is best for your personal needs. Our RCICs are registered with the Immigration Consultants of Canada Regulatory Council (ICCRC) and are legally permitted to assist you by evaluating your eligibility, reviewing all documentation and submitting it to the Canadian government on your behalf.
Don't risk your chances of successfully obtaining permanent residency and move to Canada. Let us make sure that all forms are completed correctly and sent in on time. Simply fill out our application form to receive your assessment today and take one step closer to a liberal life in Canada.