The Canadian Language Benchmark: Make Sure You Pass The Test
NOV 3, 2022
|
WESLEY ALLAN
If you want to immigrate to Canada, you must ensure you are eligible. Canada has over 100 immigration and Visa programs, each with its eligibility criteria.
This criterion ranges across multiple factors. However, language ability is one aspect of eligibility that remains relatively universal for anyone planning to stay in Canada for a prolonged or indefinite period.
Understanding the Canadian language is vital as a worker transitioning into the Canadian environment and Canadian society. As a result, the Canadian government and Immigration Refugees and Citizenship Canada (IRCC) have created the Canadian Language Benchmark system.
How Does The Canadian Language Benchmark Work?
Canadian Language Benchmarks are scores based on a language proficiency equivalency chart. The most recognized use for the CLB is as part of an applicant's Comprehensive Ranking System (CRS) score. This score was created by Immigration, Refugees and Citizenship Canada (IRCC) and is for all applicants applying for permanent residency in Canada.
As Canada recognizes multiple language proficiency tests, the CLB exists to standardize the scores across the multiple tests to provide applicants with a final score that will be incorporated into the final CRS score.
Here's a full breakdown of the CRS and the other ways to improve your CRS score.
The IRCC bases scores on factors like work experience, level of qualification, age and marital status but language abilities are one of the major scoring factors. Most immigration programs have a minimum CLB for applicants. Applicants with scores lower than the minimum cannot gain permanent residency until they improve their language ability.
Keep in mind that different programs have different CLB requirements. Generally, jobs requiring high proficiency in your chosen language to function, such as professional and managerial positions, require a higher CLB score. For example, The Federal Skilled Worker Program of the Express Entry system has a CLB requirement of 7 or higher.
Conversely, people who work in trade or labour-intensive jobs do not need as high a CLB score, and the immigration programs reflect that. For example, the Federal Skilled Trades Program has a CLB requirement of five in certain aspects and only four in other aspects.
Which Tests Are Recognized By The CLB?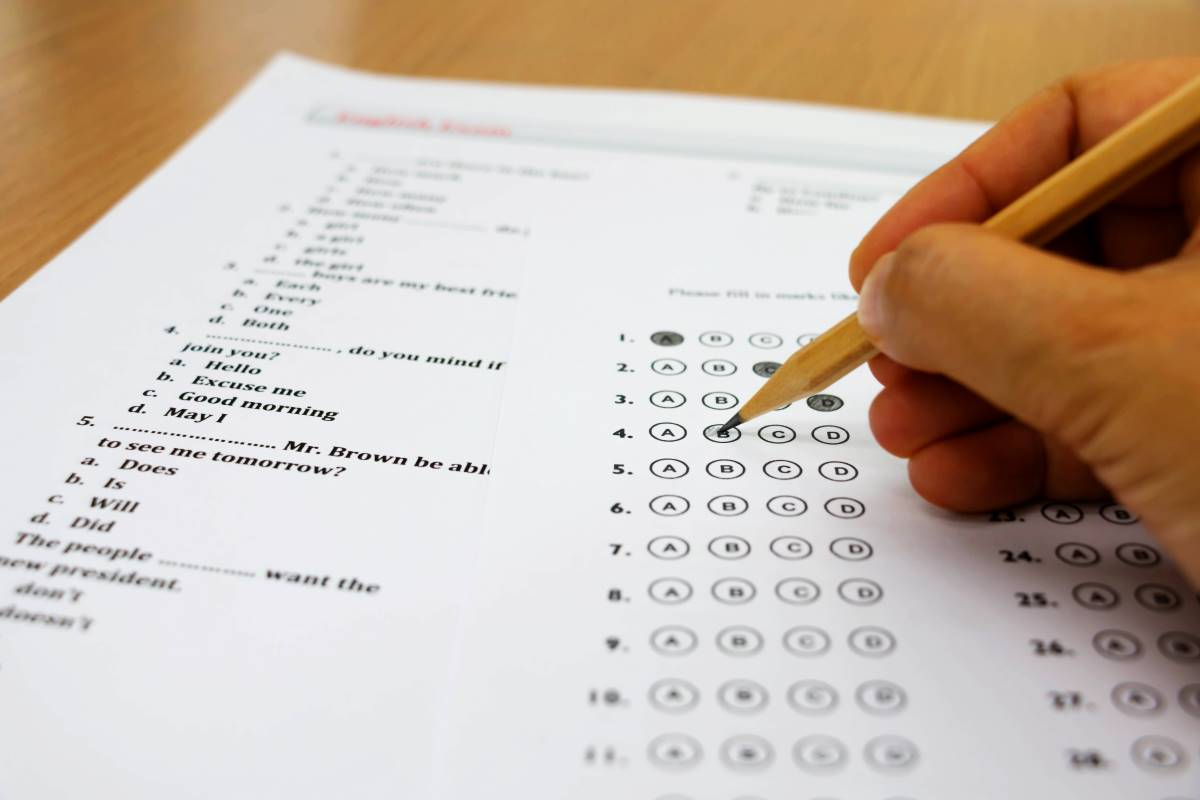 As a means of testing potential immigrants' language abilities, the government of Canada has approved four language proficiency tests - two English Language Proficiency tests and two French language proficiency tests. The CLB works to standardize the results of the different tests, allowing applicants who have taken different tests to be compared equally.
For English, the two tests are:
The International English Language Testing System (IELTS)
Canadian English Language Proficiency Index Program (CELPIP)
For French, the tests are:
Test d'Evaluation de Français (TEF)
Test de Connaissance du Français (TCF)
All four tests are designed to assess language proficiency via their reading, writing, listening and speaking abilities in their chosen language.
For English speakers, the natural choice is to either go with the CELPIP test or the IELTS test. Both tests have four sections - one on each aspect of language proficiency testing. Both tests take around three hours to complete and have core and secondary tests. The core test is the only one accepted in Canada in both cases. When it comes to CELPIP vs IELTS, you must know exactly what each test entails, so you know which is best for you.
If you are unsure where to start or even need a CLB for your program, it is best to speak to a professional. At MDC Canada, we utilize Regulated Canadian Immigration Consultants (RCICs) to help our clients with their Canadian journey. Our RCICs can give you a complete evaluation, curate your CV to Canadian standards, guide you through the application process and even represent you for specific RCIC processes.

The International English Language Testing System (IELTS)
The IELTS is the most popular English language proficiency test. This is because it is recognized by the immigration boards of English-speaking countries like the United States, Canada, the United Kingdom, Australia, New Zealand and Ireland. On top of this, an IELTS score is often more widely recognized by institutions and employers worldwide. Often certain institutions in Canada will specifically require an IELTS score from an applicant, even if that applicant has completed another language test.
There are two IELTS tests.: the first is the IELTS general test. You must submit this test as part of your permanent residency application. This test specifically assesses one's ability to effectively communicate in work and social settings effectively understanding written work in English.
The IELTS test has four sections. They are as follows:
Section One: Listening
Test takers listen to four recordings and answer multiple choice questions, fill in labels on a map, fill in missing gaps in a text and match certain items to references based on the recordings.
Section Two: Reading
Applicants read several passages and are assessed on their ability to understand the basic gist of the text, isolate main ideas and specific details. Applicants must also understand arguments and recognize the writer's intentions.
Section Three: Writing
Test takers must write a letter of request and a discursive essay showing their ability to respond to a specific situation, request information, form a point of view and construct an argument justifying that point of view.
Section Four: Speaking
Applicants are interviewed by the examiner about their work, family, home, studies and interests. They will also get a card with a topic they will speak on. The examiner will interview them on the said topic.
The CLB calculator for the IELTS, according to the Canadian government, is as follows:
| CLB Level | Reading | Writing | Listening | Speaking |
| --- | --- | --- | --- | --- |
| 10 | 8.0 | 7.5 | 8.5 | 7.5 |
| 9 | 7.0 | 7.0 | 8.0 | 7.0 |
| 8 | 6.5 | 6.5 | 7.5 | 6.5 |
| 7 | 6.0 | 6.0 | 6.0 | 6.0 |
| 6 | 5.0 | 5.5 | 5.5 | 5.5 |
| 5 | 4.0 | 5.0 | 5.0 | 5.0 |
| 4 | 3.5 | 4.0 | 4.5 | 4.0 |
The second IELTS test is the IELTS academic test. This is specifically for those studying or working in a highly language-focused environment. It has a far larger reading test and writing task and it is not essential for immigration purposes. However, certain jobs or institutions may require an IELTS academic test.
The Canadian English Language Proficiency Index Program (CELPIP)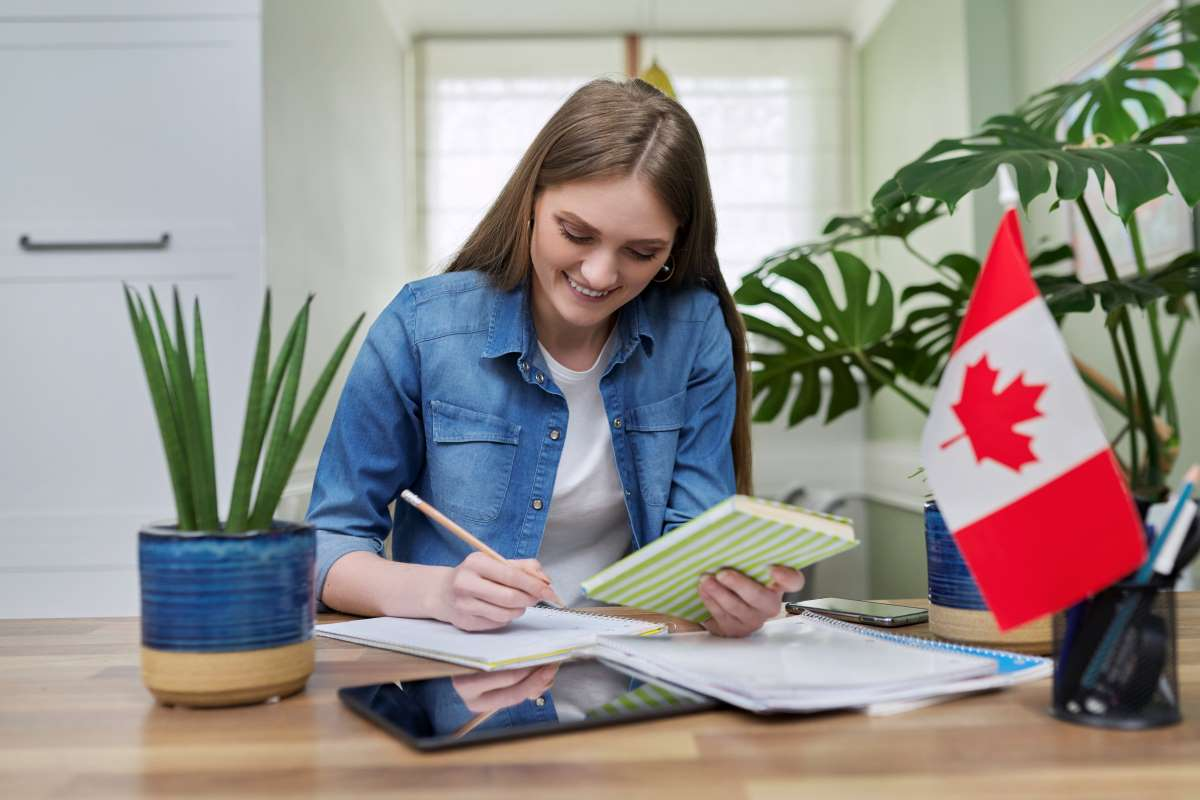 The CELPIP is the English language proficiency test designed for Canada. Often a CELPIP test result can go further in specific career paths as it shows employers that you have a clear understanding of the English language of Canada.
The CELPIP tests mostly have the same key language skills as IELTS. However, there is a greater focus on your ability to converse in a social setting in Canada. The test is also split into the following sections:
Section One: Listening
Like the IELTS, test takers must listen to several passages and answer multiple-choice questions based on those passages. The question is designed to test your ability to absorb, comprehend and understand information.
Section Two: Reading
In this section, test takers must read and understand correspondence, interpret an English diagram and interpret viewpoints from a text.
Section Three: Writing
This section requires test takers to create an English email based on a given brief and enables you to respond effectively to survey questions.
Section Four: Speaking
Candidates are asked by an examiner to provide advice on a particular problem, share personal experience, make comparisons, persuade someone and describe a specific event.
The CELPIP does have a second test called the CELPIP LS test, which only tests the listening and speaking abilities. Any Canadian immigration authority does not accept this test.
The CLB calculator, according to the Canadian government, for the CELPIP is as follows:
| CLB Level | Reading | Writing | Listening | Speaking |
| --- | --- | --- | --- | --- |
| 10 | 10 | 10 | 10 | 10 |
| 9 | 9 | 9 | 9 | 9 |
| 8 | 8 | 8 | 8 | 8 |
| 7 | 7 | 7 | 7 | 7 |
| 6 | 6 | 6 | 6 | 6 |
| 5 | 5 | 5 | 5 | 5 |
| 4 | 4 | 4 | 4 | 4 |
How Do I Maximise My CLB Score?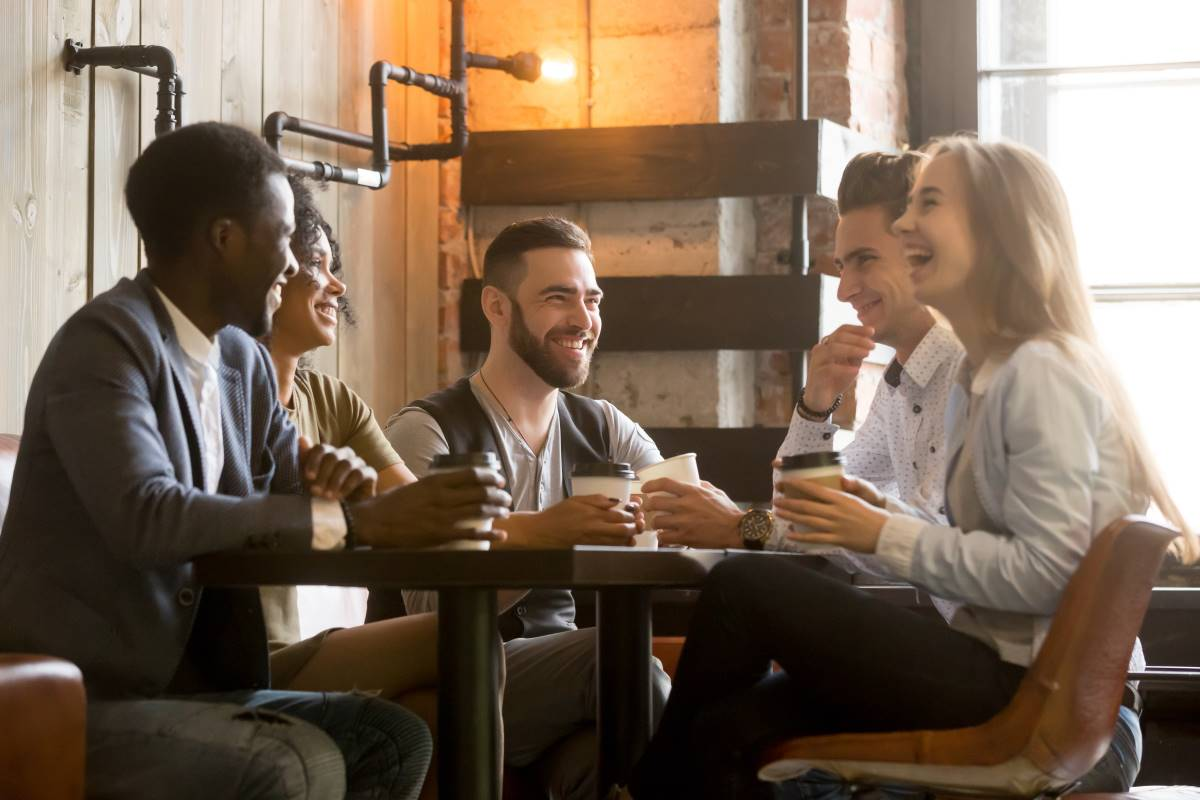 Getting your highest possible CLB is vital to a successful permanent residency application. For English speakers, knowing how to prepare for IELTS or CELPIP will make all the difference in your final result. There are several strategies to improve your language and test-taking abilities before you take your language test.
Take a Test Preparation Course
When looking at how to prepare for IELTS or CELPIP, the tactic that will have the largest effect on your final result is taking a language test preparation course.
These courses provide you with exercises to help you improve your proficiency in all four language abilities. They help you to understand how each test is assessed and what you need to say to ensure you get the best test results possible. While there are many IELTS or CELPIP prep courses online, it often takes work to ensure the quality of the preparation course.
Here is an expert-vetted IELTS course to help you start your test on the right foot.
Take Practice Tests
One of the best ways to ensure you are as prepared as possible for your IELTS or CELPIP exams, is to take practice tests. These tests can help you handle the pressure and difficulty of the testing situation and assist in understanding the questions being asked and how to answer them.
You can find many practice tests on the IELTS or CELPIP official websites.
Top Tip:
When taking the practice tests, try and replicate the test situation as closely as possible. Remove all possible distractions, notes or internet access and try to stick to the allotted time on the given tests.
Consume English Media
If you want to be good at understanding the language of Canada, you must expose yourself to as much of the Canadian language as possible. One of the best ways to do this is to watch English (preferably Canadian) television and movies, read English books and articles, and listen to Canadian English podcasts or radio.
This process can expose you to English conversations and requires you to draw out and understand the information. Best of all, it can be highly entertaining and convenient.
Have Canadian English Conversations
One of the best ways to improve your English is to speak in English as much as possible. If you have access to someone who speaks English, you must have as many English conversations with these people as possible.
This can both improve your ability to express yourself in English and help you to understand and interpret the information given by others.
FAQs
How much does a Canadian language test cost?
While this does tend to vary based on the country you are applying from, the cost of an IELTS test varies between $140 and $310. A CELPIP test costs specifically $280, plus taxes.
How do I take a CLB language test?
There are multiple ways to take a CLB language test. However, IELTS and CELPIP prefer paper-based exams if you have access to one of their test centres. You can apply for your test at your official website, and the site will inform you where your nearest test centre is.
Applicants from certain designated countries can take IELTS online but only if they are from a country on the list below:
Countries
Argentina
Armenia
Australia
Austria
Azerbaijan
Bahrain
Bangladesh
Belarus
Belgium
Brazil
Bulgaria
Cambodia
Canada
Chile
Colombia
Croatia
China
Cyprus
Czech Republic
Denmark
Egypt
Estonia
Finland
France
Germany
Ghana
Greece
Hong Kong
Hungary
India
Indonesia
Ireland
Israel
Italy
Japan
Jordan
Kazakhstan
Kenya
Kuwait
Laos
Latvia
Lebanon
Lithuania
Malaysia
Malta
Mexico
Myanmar
Nepal
Netherlands
New Zealand
Nigeria
North Macedonia
Norway
Oman
Pakistan
Peru
Philippines
Poland
Portugal
Qatar
Romania
Russia
Saudi Arabia
Serbia
Singapore
Slovakia
Slovenia
South Africa
South Korea
Spain
Sri Lanka
United Kingdom
Switzerland
Sweden
Taiwan, China
Thailand
Turkey
Vietnam
Ukraine
United Arab Emirates
United States of America
Uzbekistan
How long are my test results valid?
Test results remain valid for two years after the date you sit the test. You must ensure your test result remains valid throughout your application process, as an invalid test could cause your application to be delayed or even rejected.
The CELPIP vs IELTS: Which is easier?
While there is no specific answer as to whichever test is easier out of CELPIP vs IELTS, IELTS tends to have greater resources, more practice tests and more experts who can help you prepare. However, CELPIP is often easier to take and can be shorter, depending on your abilities.
Make Sure You Speak the Language of Canada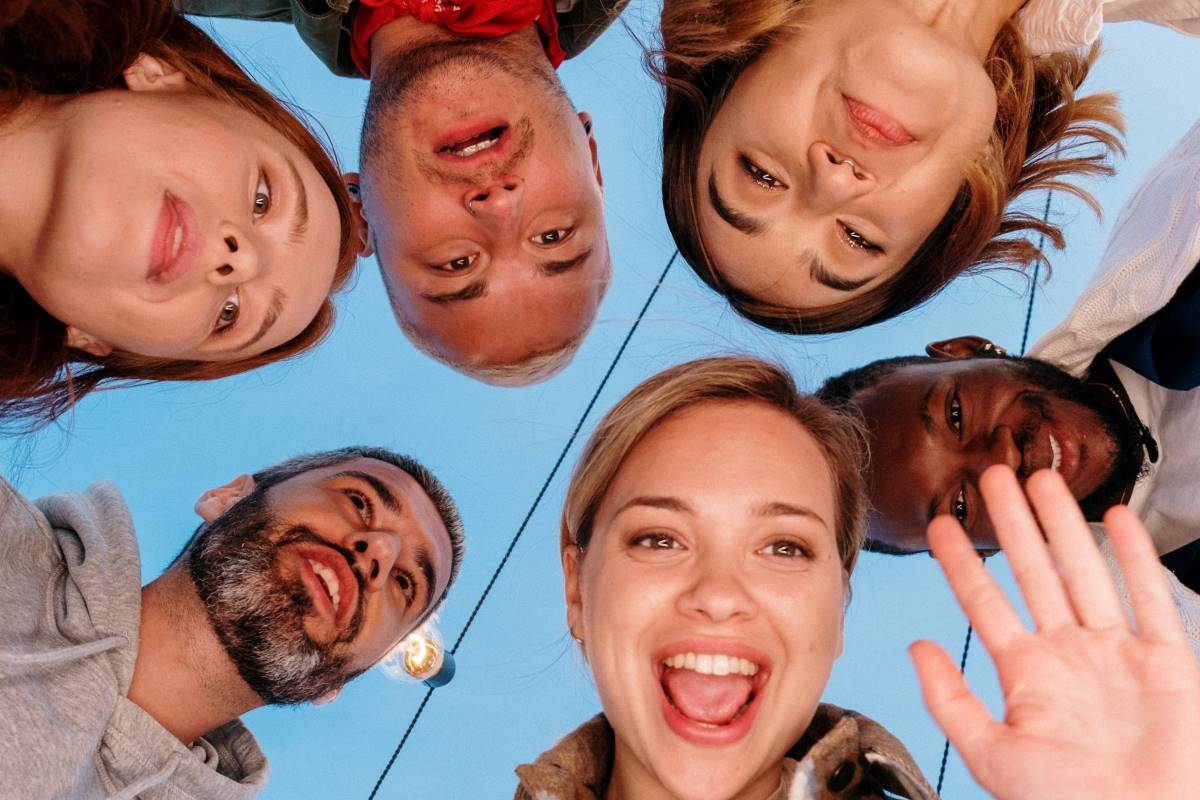 Now that you know how the Canadian Language Benchmark works, how to quantify your results with a CLB calculator and how to prepare for IELTS or CELPIP, it is time to start your preparation. Canada welcomes people from all backgrounds and walks of life. The government wants to ensure you can be as functional and happy as possible when building your life in Canada.
If you are unsure of your immigration options, what other aspects you must improve to increase your eligibility or if you need help with any immigration processes; feel free to consult an RCIC.