How to Create the Perfect LinkedIn Profile to Get Work in Canada
JUN 24, 2021
|
NICKY VAN ZYL
Can your LinkedIn profile help you get work in Canada? Yes, a well-structured LinkedIn profile with the right information and connections could help you land your dream job in Canada. Many before you have been headhunted by recruiters and hiring managers from overseas on LinkedIn - the ultimate free networking tool.
Try these five tips on how to create an impressive Linkedin profile that is guaranteed to get you noticed!
How to Create the Perfect LinkedIn Profile to Secure Jobs in Canada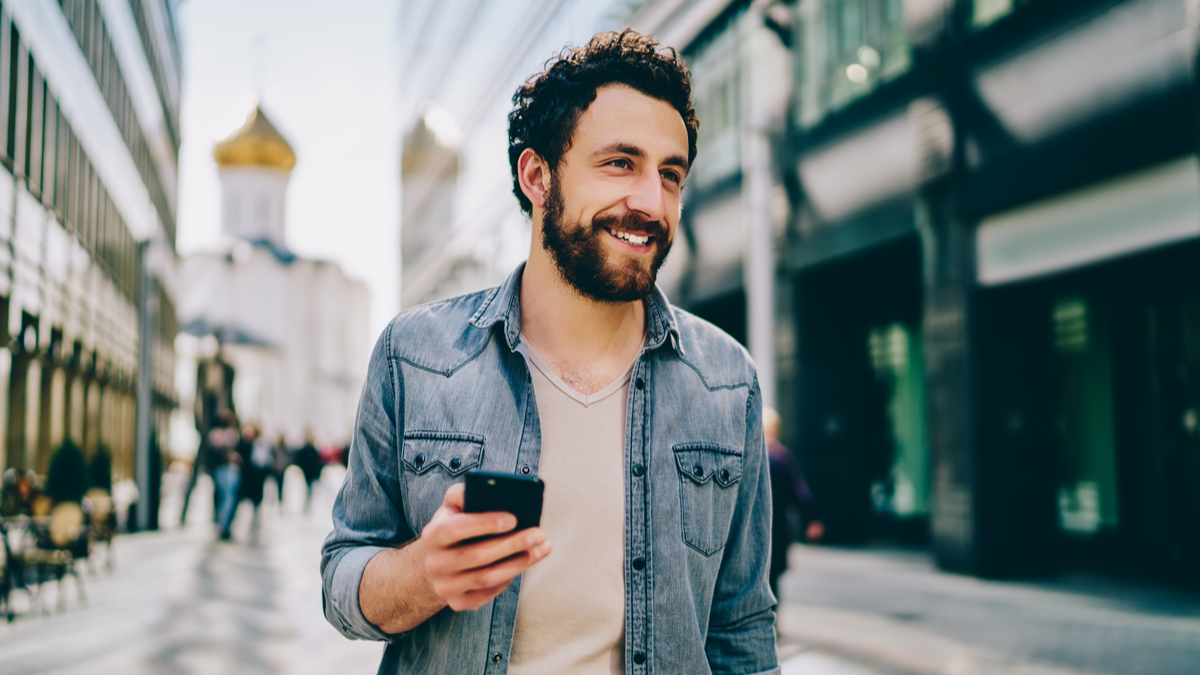 Tip 1: Complete your profile
LinkedIn is created for personal branding so what is your profile saying about you? A complete LinkedIn profile makes a much better impression than one with bare-bones and according to The Muse, LinkedIn's algorithm rewards users with complete profiles by showing their profiles in more search results.
For this reason, it is important to fill in all the sections including a short summary of your career history, your education, work experience and upload any relevant links, media, and documents that could enhance your personal brand. LinkedIn is not as limited as your resume, so do not hold back!
Ask your manager and colleagues to endorse your skills and to write a recommendation or two. This is a great way to 'prove' your competencies and secure work in Canada with an impressive-looking Linkedin profile.
Tip 2: Pick the right profile and banner pictures
Your profile picture and banner image are the first things that they see about you. A professional picture with an inviting smile could get the right people to scroll down to learn more about you. Apply the following 10 tips on how to pick the right profile picture.
10 Tips for Picking the Right Linkedin Profile Picture
Pick a photo that looks like you;
Use a high-resolution image;
Make sure your face takes up at least 60% of the frame;
Be the only person in the picture;
Get someone else to take the picture for you;
Choose the right expression;
Avoid distracting backgrounds;
Wear what you'd wear to work;
Take the photo in soft, natural light; and
Use filters wisely
So, what should your banner image look like? It should represent your personal brand. It can be anything from a motivation quote, a logo, or something that is associated with your occupation like dumbbells if you're a personal trainer, for example. Find inspiration from these Canva banner images for Linkedin (some are free to use!).

Tip 3: Get involved!
LinkedIn is the social media platform for the everyday worker and in order to be recognized by hiring managers in Canada, it is important to be proactive and to engage with your connections at least two to three times a week.
How to do it: Post about your industry even if it is an interesting article that you found or share your work or accomplishments on your profile. Engaging with others by liking and commenting on their posts is a great way to get noticed and to network on LinkedIn. This can help you build a following and stand out as something of an industry specialist or adviser. Employers definitely like to see someone who is passionate about what they do, and this is a great way to do just that!
Tip 4: Take a skills assessment
LinkedIn offers various skills assessments that allow you to demonstrate your knowledge of the skills you have added to your profile by completing assessments specific to those skills. You can choose from a wide variety of technical skills, business skills, and design skills. If your skills are in demand then you stand a greater chance to find work in Canada that has many skills shortages due to its rapidly aging population.
Tip 5: Add Licenses, Certifications, Projects, Volunteer Experiences, Accomplishments, or Languages
To work in Canada you may need to obtain additional certification and licensing, especially if you want to work in a regulated occupation such as accounting or trades, for example. You may also need to prove your English or French language proficiency by writing approved tests. Attaching these mandatory documents to your LinkedIn profile could give you an advantage over other applicants while job hunting in Canadian groups.
Popular Ways to Work in Canada
You can temporarily work in Canada if you successfully obtain a work permit or you can apply for permanent residency to secure a permanent job in the country. Get more details about each option to know what is the best path for you!
Canadian Work Permit
In 90 percent of the cases, you need a job in Canada before you can apply for a work visa. The type of work visa you will get with arranged employment is an employer-specific work permit that is restricted to whom you can work for, where you can work and for how long you can work in Canada.
Under special circumstances, you could work in Canada with an open work permit that does not require you to have a job offer prior to traveling to Canada. An example of an open work permit is a Working Holiday Visa.
Learn more: How to Get a Canadian Work Permit in 2021
Express Entry
If you want to move to Canada then you may opt to take the Express route. The Express Entry is Canada's main system that processes applications in as little as six months!
The Express Entry admission goal in 2021 in 108,500 new residents and even more in 2022. The best part about working in Canada through Express Entry is that you do not need to secure employment to apply for an Express Entry program. You do, however, need skilled work experience in a professional, managerial, or trade job.
Canada continues to process immigration and work permit applications during the pandemic. Use these five tips to create the perfect LinkedIn profile to get work in Canada and leave the complex application process to us at MDC. We are a certified immigration agency with Regulated Canadian Immigration Consultants who can evaluate your eligibility today.