Start your Business in Canada with a Canadian Investor Visa
AUG 19, 2022
|
KOUTHAR SAMBO
If you are an entrepreneur wanting to start a business up in the North or if you are looking to invest in this spectacular country, you are on the right track.
In this article, we highlight why you should consider investing in Canada, your eligibility to start your business and how you can apply for the Canadian Investor Visa. But first, let us analyze the current growth of businesses owned by immigrants in Canada.
Business owners would be pleased to know that 5.2% of immigrants owned a private incorporated business with employees in 2016, compared to 5.0% of the second generation, and 4.0% of third plus generations who owned private incorporated businesses, according to the Economic and Social Reports on Immigrant entrepreneurs in Canada.
This only means greater numbers moving forward into 2022 and beyond, where we will see immigrant-owned businesses growing exponentially in Canada.
The report further highlights that Immigrants in the 45-to-54 age bracket are more likely to own a private incorporated business than immigrants in other age groups - this holds true for Canadian-born business owners as well.
Now, let us unravel the Canadian Investor Visa, the eligibility requirements and what it means for foreign business owners who want to live and work in Canada.
Before we go any further, should we talk about why you should invest in Canada, to begin with? Here's why:
Safety and Security
Naturally, any investor wants the assurance of minimal costs and reduced risks. Ranked as one of the safest places to live in the world by the Global Peace Index (GPI), Canada calls for a low crime and corruption rate, peaceful living and a responsive police force. If you want to ensure a country can offer basic safety and security to its citizens, why would you trust it with your business investments?
Political Stability
According to the Global Economy, Canada ranks second for political stability among other G7 countries - G7 countries are well-renowned for being one of the largest advanced economies in the world. As for nominal Gross Domestic Product (GDP), Canada ranks 11th globally, triumphing as one of the most stable economies in the world. Any investor wants to ensure that they are investing in a country with a consistent economy - this speaks volumes about the reduced risks for investors.
Sound Banking System
Canada's banking system is an exception due to its solid credit ratings. In 2020, Canada's six largest banks paid $12.5 billion in taxes to the various levels of government in Canada. Investors want to be sure that they are investing in a country with banks that can efficiently manage financial risks.
Innovation and Technology
Canada is the hub of innovation and technology, making it one of the most world-class economies in the world. Innovation is important for investors since it stimulates productivity growth, enabling a quality standard of living.
High Standard of Living
A high standard of living shows that the country can distribute a fair share of goods and services to various socio-economic classes. A country that produces is a direct result of a prosperous economy - this is great for investors on many levels, which makes Canada the ideal country to invest in.
What is the Canadian Investor Visa?
This is an immigration program for foreign business owners and entrepreneurs who want to live and work in Canada and establish a business in the North. The program aims to facilitate, welcome and help business individuals on both federal and provincial levels, to start their businesses in Canada.
What is a "Commitment" in Canadian Business Terms?
This is an agreement between the business owner (the applicant) and the designated body (investor group/venture capital fund/business incubator), enabling the business to function as a qualifying business in Canada.
The authorized body must form part of the list of other authorized private business sectors. The applicant must provide proof of this agreement as a term sheet/client agreement coupled with the Commitment Certificate. In other words, business owners must obtain a commitment certificate to be recognized as a legitimate business who wants to establish itself in Canada.
The Start-up Business Class or Investor Visa Program
Under this program, business owners must intend to start a new business in Canada. The business will be subject to certain criteria before being classified as a qualifying business. The following are important to note for new start-up business owners that received a "commitment" from:
A legitimate angel investor group that confirms the intention to invest at least $75,000 in a qualifying business or businesses. Whether one business or a few businesses, the angel investor would have to confirm that they will be investing a total of $75,000.
A designated venture capital fund would have to confirm it is investing at least $200,000 in total in one or more than one qualifying businesses.
Alternatively, a business incubator program would have to confirm that it is accepting the business incubator into its business program for incubator businesses.
Just a reminder to business owners: Canada defines an "investment" as "buying shares or other forms of equity in the applicant's business." Due to this, convertible debt or convertible debenture is not permitted.
What does Canada Classify as a Qualifying Business?
To be classified as a qualifying business in Canada, you would need to meet the following business criteria:
A corporation with a commitment from a designated entity continuing business in Canada as a qualifying business.
When and if the commitment is made, the following factors should still hold true: each applicant holds 10% or more of the voting rights that belong to all shares of the corporation at the time; and the applicants and the designated entity together, hold more than 50% of the total voting rights attached to all shares of the corporation outstanding at that time.
Note, according to the Canadian government, the Start-up Business Class requires businesses to be incorporated and continue with business in Canada when the commitment is made. However, qualifying business may be considered if the incorporation is conditional upon the attainment of permanent residence by the applicant(s).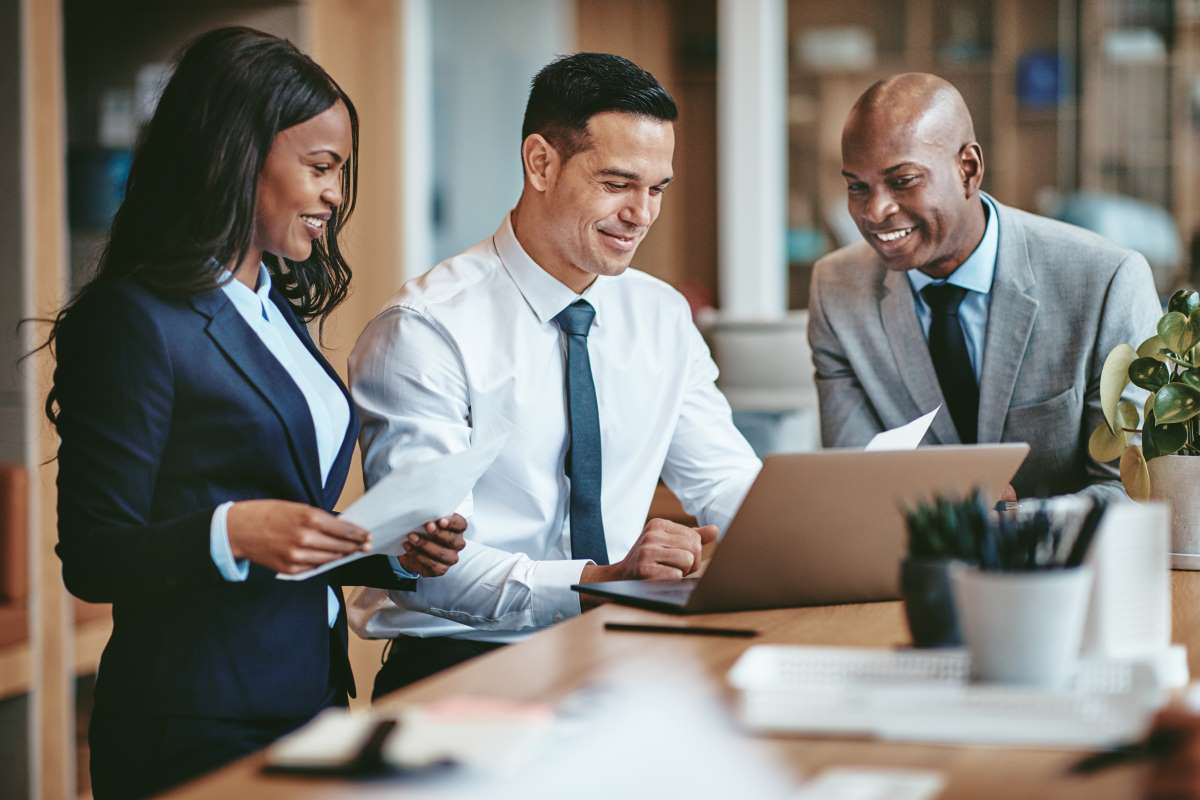 Who is Eligible to Apply?
The following is important for business owners making an application to be processed:
The applicant must receive a Letter of Support from an authorized body and ensure that they meet the language requirements.
The applicant must prove that they have sufficient transferable funds and other available funds - the person should also be debt free.
We would like to highlight that more than five persons cannot be part of a single commitment - you would have to make an application for each person if your commitment has more than one person related to the business agreement. In other words, each person named in the commitment certificate must have an application.
Before applying to the Start-up Business Class, ensure you meet all the requirements. Know that there are other options if you cannot meet the criteria. Furthermore, get in touch with a Regulated Canadian immigration consultant to advise you about other suitable programs for your business.

Start-up Business Class: What are the Requirements?
For those wanting to live and work in Canada under the Start-up Business Class: your application will be assessed against three critical requirements. These are as follows:
Requirement 1: Commitment or commitment certificate from a Designated Entity
Requirement 2: Your ability or level of proficiency in English, French or both
Requirement 3: Ensure you have the necessary settlement funds to immigrate and establish your business in Canada.
What would I be Assessed on?
You will be assessed for your reading, writing, listening and speaking proficiency. You need to ensure you meet the language requirement at benchmark level 5 in either official English or French for all four language skill areas (writing, reading, listening and speaking) - this is set out in the Canadian Language Benchmarks (English) and the Niveaux de compétence Linguistique canadiens (French).
If you would like to increase your chances of immigrating to Canada under the Start-up Business Class, then find out how essential the International English Language Testing System (IELTS) is for Canadian immigration here.
How to Immigrate to Canada as a Self-Employed Person
The Self-employed Persons Program enables entrepreneurs or people to be their own bosses and immigrate to Canada and gain permanent residence as self-employed persons.
Eligible Persons Must:
Have the necessary experience in cultural activities or athletics and
be eager to add value to Canada's cultural or athletic life.
Processing Times and Fees
The fees under this program range from $2,140 and have been increased as of April 30, 2022. You can find out more about increased fees here. Your application may take up to 41 months to process, and applicants must provide their biometrics (photo and fingerprints) when submitting their application.


Requirements for Self-Employed Persons Program
To succeed under this program, candidates must know the requirements and ensure they meet the program criteria. You must:
Have the necessary experience.
Be able to survive as a self-employed person in Canada.
Ensure that you meet the program's selection criteria.
Meet the medical requirements to show that you are in good physical health, provide police clearance and meet other program conditions (where necessary)
What Relevant Experience is Required?
You should have at least two years' experience in the stipulated industry or field. This experience should still be valid during the five years before you apply, as well as the ending day on which the decision on your application is made. You can score additional points if you have three, four or five years of industry experience.
For Cultural Activities, you must:
Have experienced one-year of self-employment in cultural activities, or
have experience for one year in participating at a world-class level in cultural activities, or
have experience with both of the above scenarios for a one-year.
For Athletics, you must:
Have one-year experience of being self-employed in athletics, or
have one year of experience participating at a world-class level in athletics, or
have one-year experience of both of the above mentioned.
Candidates applying under this program will be assessed on their experience, education, age, language abilities and adaptability. Medical and security checks are standard procedures, and any other relevant requirements or conditions are needed to immigrate successfully. Additionally, candidates must prove that they have sufficient money to take care of themselves and family once they settle in Canada.
For those wanting to live and work in Canada as self-employed, feel free to learn more about how you can be your own boss in Canada and lower taxes for business immigration.
Are you ready to head to Canada but unsure which immigration program will suit you? We have good news: Canada offers a wealth of immigration pathways designed to accommodate your needs and circumstances. For quick immigration results, find out more about the Express Entry system and the Provincial Nomination Program (PNP) for your convenience.

The Application Process
Regardless of the program you choose, you must undergo the following steps:
Step 1. Gather Documents
Step 2. Complete the Application
Step 3. Pay the Fees
Step 4. Mail the Application
After you have submitted your application, the waiting game begins. If you are keen to know what happens next, find out more about the IRCC processing times and how fast you can move to Canada here.
Still feeling uncertain? Don't despair. Get in touch with a Regulated Canadian Immigration Consultant (RCIC) to advise and guide you through the process today.
FAQS
1. Can I go to Canada as an investor?
Canada's Start-up Business Class or "Investor" Program enables business owners to immigrate to Canada by starting a business anywhere in the country, as long as it contributes to the Canadian economy. There are certain requirements, and candidates must ensure they meet them.
2. Can I get PR in Canrada through investment?
Yes. The Canadian government makes it easy for business owners or self-employed persons to gain permanent residence (PR) in Canada through the Start-up Business Class or "Investor" Program. Alternatively, there is a wealth of other options, such as the Express Entry system or the Provincial Nomination (PNP).
3. What is the fastest way to immigrate to Canada?
The Express Entry system is an online points-driven system designed to yield quick immigration results. The system comprises three highly versatile programs: the Canadian Experience Class, Federal Skilled Worker Program and the Federal Skilled Trades Program.