Immigrate to Canada From Saudi Arabia in 2023
People move to Canada for several reasons, from a need for a safer environment to the pursuit of better economic opportunities or freedom to live according to their belief systems and lifestyle choices. If you want to move from Saudi Arabia and immigrate to Canada, the good news is that this country is on an ongoing quest to welcome foreigners to style amongst the beautiful maple leaves.
Why Canada is an Ideal Immigration Destination For Saudi Arabian Citizens
Saudis are well a good fit for Canadian immigration. This is due to factors like their English proficiency, education levels, as well as work experience. Here are a few reasons you should consider making Canada your new home.
Employment Opportunities
Canada is facing a shortage of workers in various industries, and there are many in-demand occupations in the country. So if it is a job with a decent salary you are looking for, you will find that this land of maple leaves is waiting for your skills to help bridge its many labour gaps.
Education
The government of Canada sees education as a top priority. For this reason, Canada provides free public education from primary school up until high school level.
The country is among the most educated in the world, with several prestigious tertiary institutions. What is great about studying in the Great White North is tuition fees are much more affordable than that of other first-world nations.
Healthcare
Canadian citizens and permanent residents benefit from universal healthcare. This is a great incentive for making your move to Canada more permanent. Simply select one of the country's many pathways to permanent residency to ensure that you and your loved ones have access to medical care solutions when you settle here.
Diversity
Canada is famous for its stance on multiculturalism. It even has a policy to uphold it! In 1971, Prime Minister Pierre Elliott Trudeau announced an official multiculturalism government policy to acknowledge the contributions of the many different cultures that have been woven into Canadian society.
This is a major drawcard for those seeking a setting in which they will not have to lose their identity or worry about being able to freely practice their religion. So if you are moving to Canada, expect to join a cultural melting pot and a society welcoming of immigrants.
Family-oriented
Moving to a new country with your loved ones is a big step, so it is important to consider multiple elements when choosing a country. Luckily Canada is ideal for raising a family. It is one of the safest places in the world and has extensive terrain with enough open spaces for your little and no-so-little ones to roam freely. Because the government of Canada is so family-oriented, there are also a number of programs in which citizens can sponsor their families to join them.
Are There Any People From Saudi Arabia in Canada?
Statistics Canada data from Census 2021 has revealed that there are 9,560 recent immigrants from Saudi Arabia. If you would like to settle in an area that has a solid Saudi community, you may want to research cities like:
Calgary
Montreal
Ottawa
Toronto
Quebec City
Pathways to Make Your Move From Saudi Arabia to Canada Happen
To help more people immigrate to Canada, the Canadian government has developed a number of immigration programs that you can apply through. There are over 100 immigration programs and visas available. However, we've outlined some of the best options to apply through if you wish to immigrate to Canada from Saudi Arabia.
Express Entry
The Express Entry System is one of the most popular pathways to Canadian Permanent Residency. It is perhaps most popular due to its speedy processing times.
The Entry system includes three programs, namely:
Federal Skilled Worker Program
The Federal Skilled Worker Program is geared toward people with the qualifications, skills, or work experiences to help contribute to the Canadian economy.
Who can apply?
To be eligible to apply through this program, you need to meet certain requirements, which include the following:
You must have skilled work experience in one of the following positions included in the National Occupation Classification (NOC):

Managerial NOC 2021 TEER 0
Professional NOC 2021 TEER 1
Trade/technical occupation NOC 2021 TEER 2

Meet the pass mark on a points-based assessment
If your application is successful, you can obtain permanent residency in Canada, which will allow you to live and work in Canada.
Federal Skilled Trades Program
The Federal Skilled Trades Program allows foreign trade workers with work experience in eligible trade occupations to live and work in Canada and obtain permanent resident status. If you are a qualified trade worker, this could be the pathway for you.
Who Can Apply?
To be eligible to apply for the FSTP, you need to meet the requirements. You need::
Language proficiency score in French or English measured by the Canadian Language Benchmark (CLB) or the Niveaux de compétence linguistique canadiens (NCLC). (Level 4 for writing + reading and level 5 for listening + speaking)
At least 2 years of full-time work experience within the last 5 years
Ability to demonstrate that you meet the job requirements of your skilled trade
Enough money for you and your family to settle in Canada unless you have a valid job offer or can legally work in Canada
Which Occupations Qualify?
Skilled trade occupations eligible under the Federal Skilled Trades Program are organized in the following major National Occupational Classification (NOC) groups.
Occupation Categories Include:
Industrial
Electrical
Construction
Maintenance
Equipment Operation
Supervisors and Technicians in Natural Resources
Agriculture
Processing and Manufacturing
Utility Supervisors
Central Control Operator
Chefs and Cooks
Butchers and Bakers
Canadian Experience Class
The Canadian Experience Class (CEC) is designed for permanent residence applicants with Canadian work experience obtained through a temporary work permit. Because temporary foreign workers have most likely settled in Canada already, becoming a permanent resident will be an easier transition. The CEC allows successful applicants to obtain permanent residency in Canada.
Who Can Apply?
There are a number of requirements you need to meet to be eligible to apply for the CEC.
Requirements for The Canadian Experience Class
Work Experience
You must have one year of skilled Canadian work experience. The work experience must be:
For a full-time position; or
The equivalent time in a part-time position;
Legally obtained in Canada;
From jobs defined by the Canadian National Occupational Classification (NOC)TEER 0, 1 or 2
Education
There is no education requirement for this program. You can, however, increase your Express Entry score by:
Earning a certificate, diploma or degree from a Canadian secondary or tertiary school; completing a foreign credential;
Getting an Educational Credential Assessment (ECA) showing your previous education meets Canadian standards
Language Skill
You must:
Take an approved language test for writing, reading, listening, and speaking;
Meet the minimum language requirement of Canadian Language Benchmark 7 for TEER 0 or 1 jobs or Canadian Language Benchmark 5 for TEER 2 jobs.
Admissibility
You must legally be allowed to enter Canada. For example, having a criminal record can result in you being denied entry into Canada.
Provincial Nominee Program
If you are still looking for ways to immigrate to Canada from Saudi in 2023, then this might be the way for you to get permanent residency in Canada.
The Provincial Nominee Program is an immigration class that is made up of more than 60 PNP streams. The Canadian government has an agreement with its provinces that permits them to nominate immigrants who wish to live, settle, and work in that particular province and immigrate to Canada. To get a visa through the Provincial Nominee Programs (PNP), you must choose a province you wish to live in and then apply for a nomination.
The province will then consider your application looking at its immigration and labour needs, as well as assessing your intention to settle there. Immigration is vital to boosting local economies and development in key sectors and supporting an aging population.
If you are considering applying to a PNP, do some research on the 11 participating provinces:
Let Your Canadian Journey Take Flight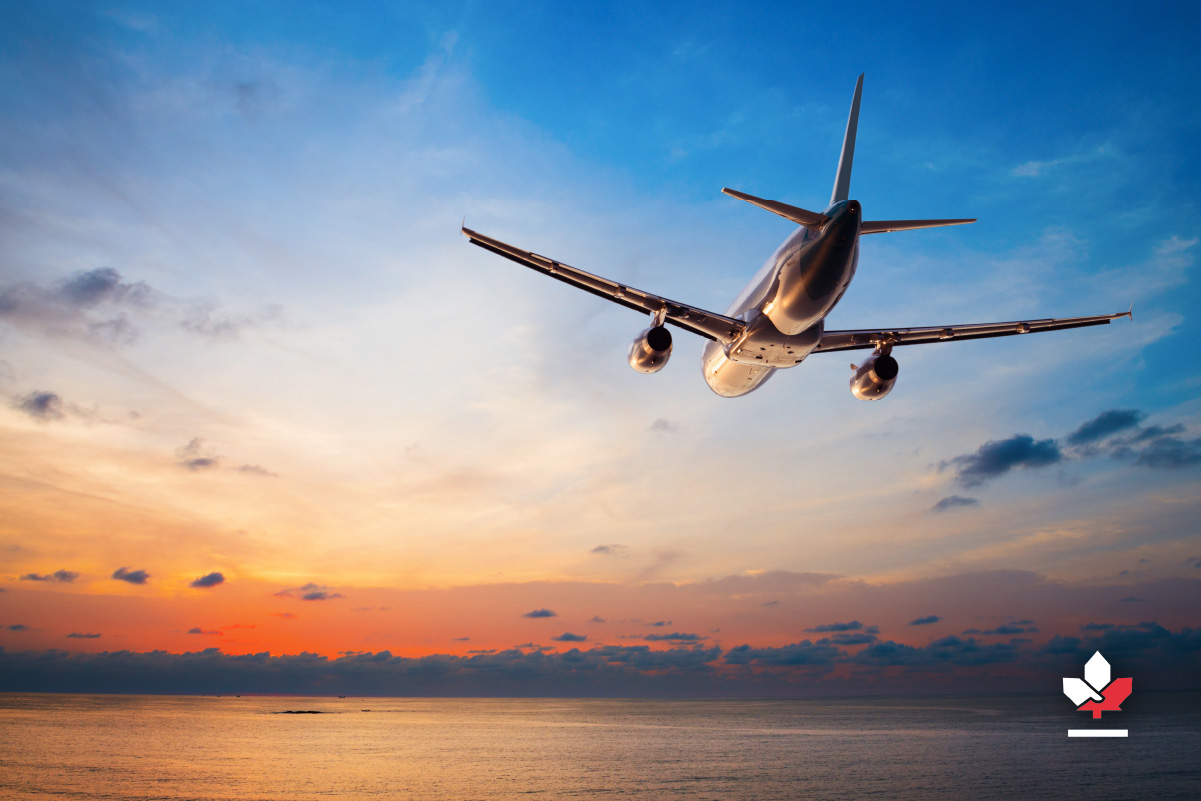 Now that you know more about the possibilities of starting over in the Great White North from Saudi Arabia, take your time and do some research on the various immigration programs and visas available. Remember, Canadian permanent residents enjoy the same benefits as Canadian citizens, so explore the available pathways.
If it is all a bit much to take in, consult with one of our Regulated Canadian Immigration Consultants, who are always ready to answer all your Canada-related questions and help you find the right program to immigrate to Canada.
FAQS

How Much on Average Can I Expect to Earn in Canada?
Salaries differ from province to province in the Great White North. This will also depend on your occupation. However, the national average in Canada sits at $54,630 per year.
Is There a Muslim Community in Canada
Yes. Canada has a solid Muslim community of around 1,8 million.