Top Jobs In Nova Scotia, Canada
APR 21, 2021
|
ROBYNN FARRELL
Are you interested in finding a job in Canada but aren't sure where to begin? If you want to live and work in Canada and settling down on the coast is something you're always dreamt of, then Nova Scotia may be just the place you've been looking for. You'll find plenty of job opportunities in this maritime province, particularly in the medical, transportation, financial, administrative, professional and education sectors.
Top Work Opportunities in Nova Scotia
1. Medical Job Opportunities
When it comes to the most in-demand sector in Nova Scotia, the medical industry is in dire need of experienced and qualified professional, particularly licensed practical, registered nurses and nurse aides as well as family and specialist physicians. According to payscale, a registered nurse you could expect to earn anywhere around $60,000 to $93,000 per year and as a physician, an average of $147458 to $227,000 in Halifax, Nova Scotia. Jobs in the medical sector are so in demand that the province has 2 streams dedicated specifically for physicians, namely the Physicians Stream and the Labour Market Priorities Stream, which falls under the Nova Scotia Provincial Nominee Program (PNP). Nurse aides can apply for Candian immigration under the Occupations in-demand stream whereas practical and registered nurses will be required to apply to move to Canada through the Nova Scotia Demand: Express Entry Stream Category B of the PNP. Of course, you could also apply directly through the federal Express Entry system or simply through the Atlantic Immigration Pilot.
2. Transport Job Opportunities
Truck drivers are highly in demand in almost every province in Canada, and Nova Scotia is one of them. On average, you could expect to earn a salary of $50,000 to $65,000 every year.
There are various immigration options to live and work in Nova Scotia, Canada as a truck driver
but perhaps the best route is through the Occupation In-demand Stream of the Nova Scotia PNP. Another option is to get a job offer in Canada and work on a temporary work permit for about a year or until you have a permanent job offer and apply for permanent residency through programs such as the Canada Experience Class (CEC).
3. Financial Job Opportunities
Nova Scotia has a need in various sectors of the finance industry and is specifically in need of skilled and experienced workers in the following finance professions:
Financial auditors and accountants;
Accounting technicians and bookkeepers; and
Other financial officers.
As an accountant in Nova Scotia, you could expect to earn about $46,395 to $69,000 per year whereas auditors and bookkeepers could earn between $47,967 and $51,000 annually. You could either apply through the Federal Skilled Worker Program (FSWP) managed by the Express Entry System or simply apply through the Nova Scotia Demand: Express Entry Stream Category B of the PNP.
4. Education Job Opportunities
Nova Scotia currently needs college and vocational instructors to help maintain the world-renowned standard that Canada is known for. As a college instructor, you could stand to earn around $57,717 per year and could look forward to fantastic benefits and long vacations, giving you time to explore the beautiful Nova Scotia coastline over the break.
5. Other Professional Job Opportunities
Nova Scotia has many more job opportunities that need to be filled. As local candidates flock to city centres where competition is often a lot higher to land jobs, many tend to overlook the beautiful maritime provinces. Nova Scotia is currently in search of the skilled foreign workers in the following occupations:
Occupations in advertising, marketing and public relations;
Administrative assistants;
Civil engineers;
Social and community service workers; and
Paralegal and related occupations.
Social workers can expect to earn around 16% above the national average, taking home about $51,037 per year. Civil engineers can earn around $60,505 to $66,000 per annum whereas a marketing manager at an advertising agency could earn around $51,341 and upwards. You can not only look forward to lucrative salaries as well as enjoy benefits that other workers receive all over the country such as free education in public healthcare for both you and your family members.
Top 3 Canadian Immigration Options for Nova Scotia
1. Take the Express Route to Nova Scotia
Probably one of the most popular routes to move to Canada has to be
the Express Entry system
. It manages three of Canada's immigration programs; namely
the Federal Skilled Worker Program (FSWP), the Federal Skilled Trade Program (FSTP) and the Canada Experience Class (CEC).
The FSWP is slightly different from the FSTP and the CEC
in that it does not require you to have a job offer yet you will be expected to score a
minimum of 67 out of 100 points to qualify
. Once you've made it through, you will receive a different set of points known as your
Comprehensive Ranking System (CRS) score
. This is where you will be ranked against other candidates in your draw a pool according to
factors such as your age, education, language skills and education,
to name a few. If your CRS score is among the highest, you will be invited to apply for permanent residency. The best part about the Express Entry system is that
your visa could be processed in as little as six to eight months!
2. Nova Scotia Provincial Nominee Program (PNP)
The Nova Scotia Provincial Nominee Program (Nova Scotia PNP)
was designed to help fill the labour gap in the province. Eleven out of Canada's provinces and territories have their own PNPs, each designed to tackle the specific needs in the job market. Canada's recent early retirements rate and growth in development and business have resulted in gaps that need to be filled. If employers cannot fill the jobs locally the next step is to look to foreign talent who are experienced and are looking to live and work in Canada. The Nova Scotia PNP has various differences to the Express Entry system.
You will require a minimum job offer of at least 1 year and will also need to express interest in the province.
If you apply directly to the province, you will not be able to enjoy fast-tracked processing however unless you apply under the
Nova Scotia Demand: Express Entry Stream Category B
.
3. The Atlantic Immigration Pilot
The Atlantic Immigration Pilot (AIP)
we designed to help foreign skilled workers find their way to one of Canada's four maritime provinces:
Newfoundland & Labrador, New Brunswick, Prince Edward Island and of course Nova Scotia.
The AIP
requires a full-time job offer in one of these provinces
and since it has recently created an online application portal, candidates can now enjoy the same
expedited processing times
as the Express Entry system does, of
about six to eight months on average
.
How MDC Can Help You Move to Nova Scotia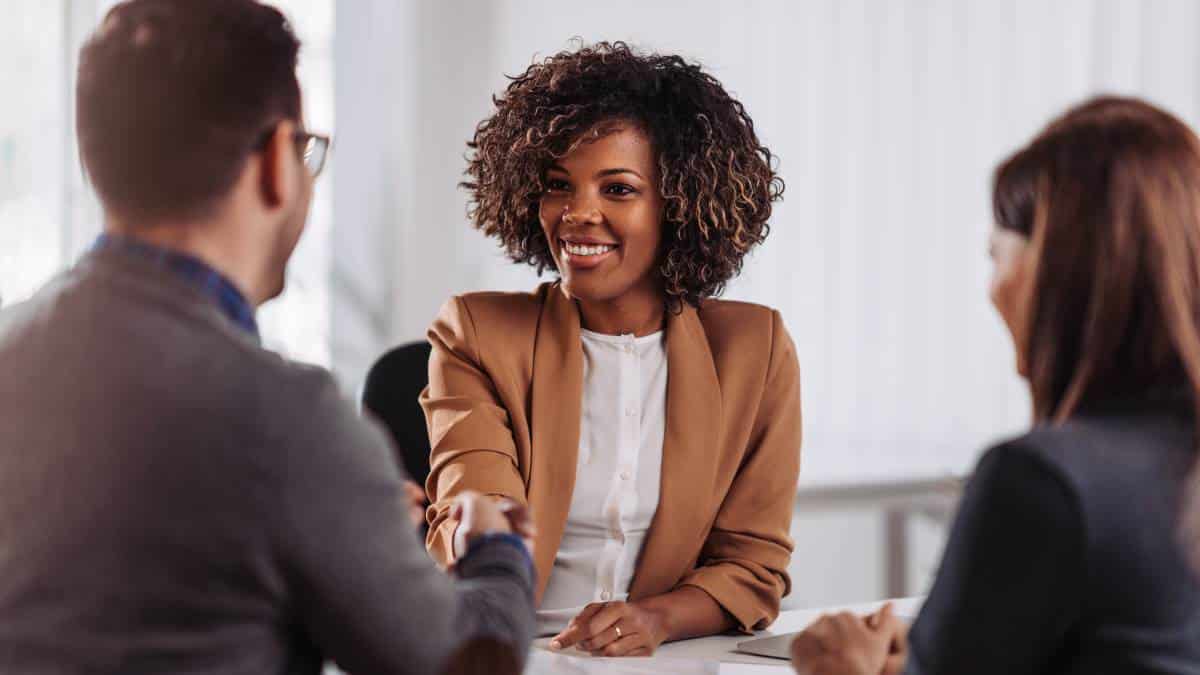 Immigration to Canada can be both complex and confusing. By using our accredited
Regulated Canadian Immigration Consultants (RCICs)
you will not only optimize your chances of success when you apply for your Canada visa, but you will receive expert advice on which program is best for your personal needs. Our RCICs are registered with the Immigration Consultants of Canada Regulatory Council (ICCRC) and are legally permitted to assist you by evaluating your eligibility, reviewing all documentation and submitting it to the Canadian government on your behalf.
Don't risk your chances of successfully obtaining permanent residency status in Canada. Let us make sure that all forms are completed correctly and sent in on time. Simply fill out our application form to receive your assessment today and take one step closer to a liberal life in Canada.