Top 10 Management Jobs in Canada
FEB 9, 2021
|
ROBYNN FARRELL
Managers within a wide range of industries are in-demand in Canada. From
construction managers to managers in healthcare
- there is a large gap in the Canadian job market that needs to be filled. The best part is that
you don't need a ridiculous amount of work experience
to work in Canada as a manager.
In this blog, we reveal the
top 10 management jobs in Canada in 2020
as well as the best ways how you can work in Canada in one of these in-demand positions!
3 Reasons to Work in Canada as a Manager
1. Job Opportunities
Skilled workers from overseas are readily employed by Canadian companies. The reason for this is largely due to the country's aging population. Most workers in management positions are retiring faster than they can be replaced. The majority of
managerial jobs in Canada
can be found in major cities such as Vancouver, Winnipeg, Edmonton, Saskatoon, and Toronto.
2. Job Satisfaction
Enjoying a
well balanced work-life
and
earning a competitive salary
are just a few of the many reasons why thousands of Canadians say that they are happy and satisfied at their place of work, according to a Monster Canada survey. There's no doubt that being a manager in Canada has its perks - a higher salary, more vacation time, and increased prestige and recognition from higher management.
3. Higher Quality Life
Canada always features in the top countries for a high quality of life. It's liveable cities, a safe environment, clean water, and air quality, a beautiful natural environment, free healthcare and education attract newcomers each and every year. Today, Canada is a proudly multicultural nation that aims to welcome
1-million skilled workers
from all over the world by 2022. Find out how you can be one of them below!
Top 10 Management Jobs in Canada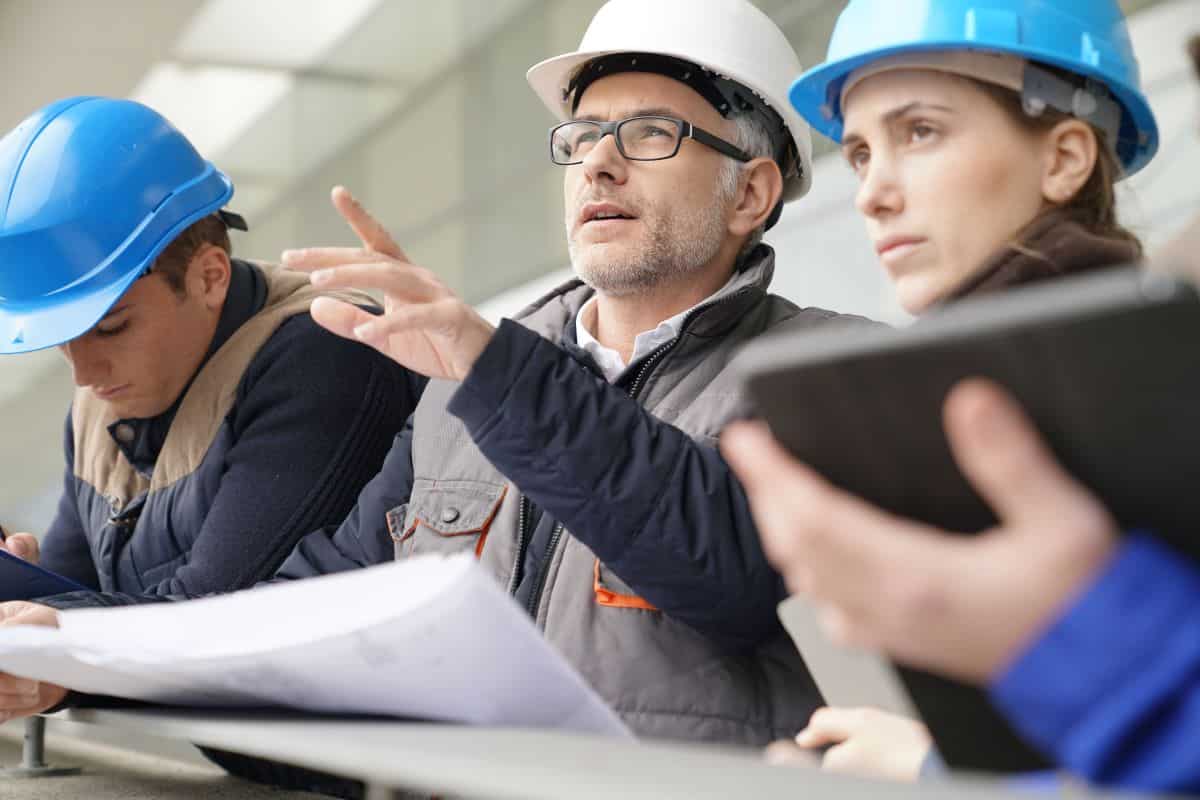 Canada relies heavily on skills transferability. That means your knowledge, skills, and experience as a manager is very much valued and will
increase your chances of finding a job in Canada.
Here are the
top 10 in-demand management jobs in Canada
as
listed on the provincial government's websites.
Top 10 Management Jobs in Canada
Average Salary in CAD (Source: Neuvoo)

1. Human Resource Manager

$78, 613

2. Marketing Manager

$50, 000

3. Business Manager

$85, 000

4. Construction Manager

$85, 000

5. Financial Manager

$99, 953

6. Computer and Information Systems Manager

$97, 190

7. Managers in Healthcare

$108, 837

8. Managers in Agriculture

$41, 952

9. Manufacturing Managers

$80, 000

10.

Retail and Wholesale Trade Managers

$64, 000
3 Ways to Work in Canada as a Manager
1) The fastest option
Workers from overseas with
managerial work experience of at least 1-year
could immigrate to Canada in as little as
6-months through the
Express Entry immigration system.
What's it all about? The Express Entry is an immigration system that ranks candidates based on the competitiveness of their online profiles. This means if you have a Comprehensive Ranking System (CRS) score of at least 430 and higher - you could receive an
Invitation to Apply
for permanent residency during one of the routine draw rounds, sooner rather than later.
Check below if you meet the minimum requirements of the Federal Skilled Worker Program - an immigration program managed by the Express Entry system:
Federal Skilled Worker Program (FSWP)
Eligibility Requirement
Description

Work Experience

One year within the last 10 years

Language Skills

Excellent English or French language proficiency

Job Offer

Not required but can increase your CRS points

Education

Minimum of a high school diploma or higher

Provincial Nomination (see #3)

Not required but can increase your CRS points
2) The employer support option
If you
find a job in Canada
or get a company transfer, you can easily apply for a work permit that will allow you to work in Canada for a few months with the possibility of extension depending on your employment contract.
Bonus:
Working in a managerial job in Canada will open the doors to many more exciting
immigration options
and
increase your CRS points.
3) The provincial support option
Canada's 13 provinces and territories have the ability to nominate workers from overseas who possess skills that are
in-demand in their respective regions
. If you receive a provincial nomination as an Express Entry candidate, you'll increase your CRS score with a whopping
600 additional points!
Alternatively, you can apply directly to a provincial nomination program such as the
British-Columbia Tech Pilot
if you are an IT-manager.
You can increase your chances of achieving a provincial nomination if you have:
In-demand management skills;

Previous work experience in the province;

Family that lives in the province;

Arranged employment in the province.
Work in Canada with MDC
If you are ready to
work in Canada,
we can help you through the entire process.
MDC is a certified visa and immigration agency
that knows what it takes to have a successful visa application!
Our team of
Regulated Canadian Immigration Consultants
(RCICs) is authorized by the government of Canada to handle your visa application on your behalf.
Our services include:
Comprehensive eligibility evaluation

Tailored visa plan signed by our RCICs

Complete administration services

Application optimization and submission

Expert guidance throughout the entire process
If you want to work in Canada as a manager, we are the professionals who can help make it happen. Simply, fill in the form below to start your eligibility evaluation with one of our friendly consultants.