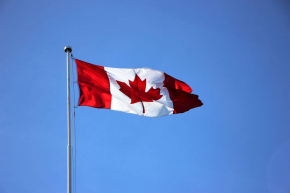 The First Express Entry Draw of February was a Big One!
The third Canadian Express Entry
draw of 2020 just took place, producing 3,500 new invitations to skilled and semi-skilled individuals. The draw also produced the highest amount of invitations so far for 2020, bringing the total number of invitations to apply to 10,300 for the year. The minimum Comprehensive Ranking System (CRS) Score for the draw was 472 points. For the first and second draws in January it was 473 and 471 points respectively.
The admissions target for 2020 is 85,800, which means there are still 75,500 invitations up for grabs this year. 67,800 of those invitations will be pooled from the Provincial Nomination Program
. This essentially means that 79% of Express Entry invitations will be to candidates who have applied through one of the PNP streams. Further, a
provincial nomination is worth 600 points
, which all but guarantees an invitation to apply.
To apply via the PNP for Express Entry you must either contact the province you are interested in, if they agree to nominate you, you will then create an Express Entry profile and show that you have been nominated
OR
create your Express Entry profile first, then create an expression of interest in one or more provinces. If one of them is interested in you they will send you a nomination. The most important thing to remember is that if you are nominated by a province, it must be your intention to move to and settle in that province upon your arrival in Canada. If a customs official has reason to believe you may not intend to settle and work in the province that nominated you, you may be turned away at the border.
Considering Express Entry? Here Are The Basics:
The Express Entry is an online system that manages

immigration applications from skilled foreign workers for three immigration programs, namely the Federal Skilled Worker Program (FSWP), Federal Trades Worker Program (FTWP) and the Canadian Experience Class (CEC). The popularity of this system is due to the processing time, in as little as four to six months you could receive an invitation if you have a sufficient CRS score.

If you accept the invitation and move to Canada, you will have Permanent Resident status. This means you can sponsor family members to join you and will have access to public services such as free schooling and healthcare.

A job offer is not required to apply through the Express Entry program, however it will be highly beneficial if you have one. A valid offer is worth 50 or 200 points depending on your NOC code.

Age, education, skilled work experience, and language proficiency are all counted toward your CRS score, but remember a provincial nomination is the most important factor to consider. You can check if your skills and qualifications are in demand. Provincial governments publish lists of in demand professions on their official websites. Check these lists to see if your skills and qualifications match any of their requirements.
Are you Ready for Express Entry?
To be sent an invitation to apply you must be at the top of a pool of very competitive candidates. Using the knowledge of a professional will ensure your CRS score is maximized. The Regulated Canadian Immigration Consultants (RCIC's)
at MDC are those professionals, in good standing with the Immigration Consultants of Canada Regulatory Council (ICCRC) will guide and assist you through the entire application and immigration process to make it as quick and efficient as possible.
Why not give yourself peace of mind by having our RCIC'S handle the paperwork while you prepare for your new life in Canada. Fill out our application form below and we will be in touch shortly to get you started on an exciting new journey.