How Will a COVID-19 Recession Affect Jobs in Canada for Immigrants?
COVID-19 has affected economies worldwide, including Canada, leaving many wondering how a recession could affect jobs in Canada for immigrants? With Canada's economy seemingly hanging in the balance, many foreign workers are concerned about whether or not there will be job opportunities in Canada for them in the future. Economists are unable to say for sure but have instead projected a best and worst-case scenario based on the control of the COVID-19 outbreak, but the truth is that it's just too early to tell how Canada's economy will be affected. One thing that we can take a look at is how Canada is handling the containment of the Coronavirus pandemic, how the Government is protecting its workers, both foreign and domestic, and to look how the work model is changing as well as areas of Canada's employment sector that may indeed take an upturn.
How a Recession Will Affect Jobs in Canada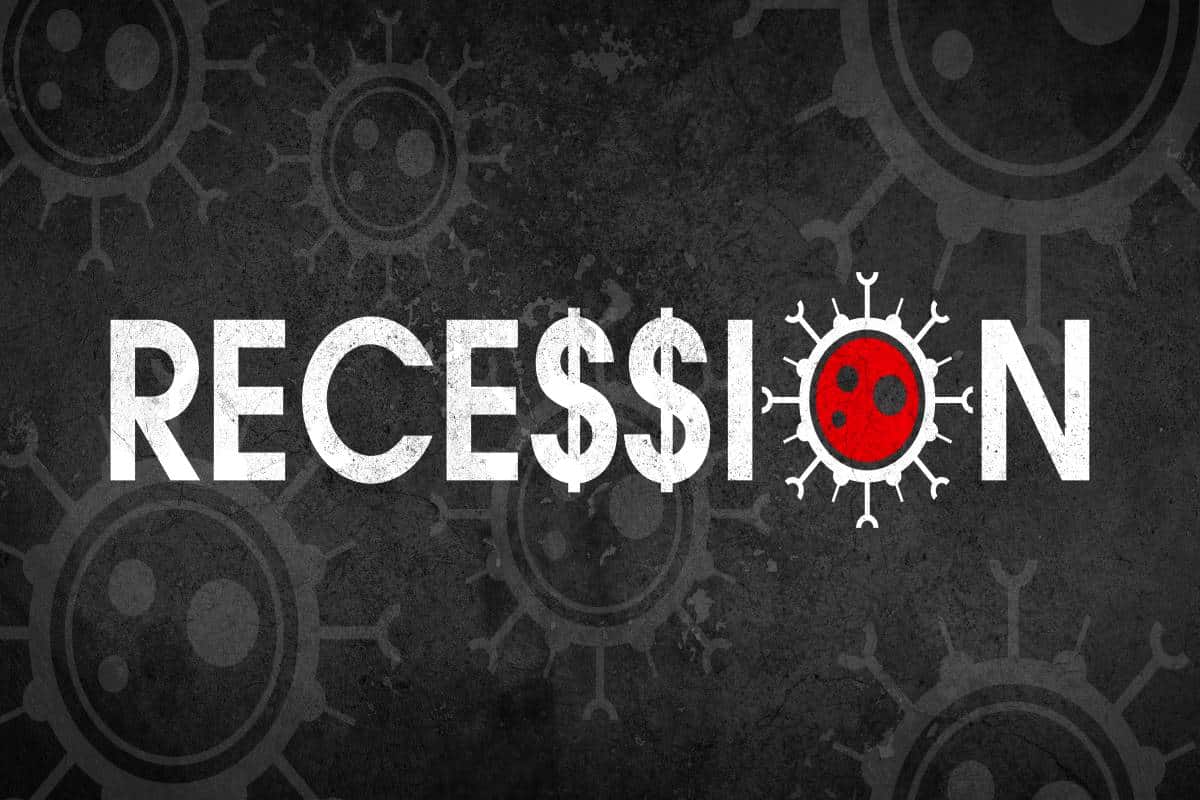 What Goes Up Must Come Down
Realistically speaking, Canada along with the rest of the world, will experience job loss due to the COVID-19 pandemic. This is inevitable, but the main thing to look at is how quickly the economy will be able to bounce back.
Economists predict that if Canada's economy is hit hard, causing a sharp decline in employment and a sudden increase in job loss, the recession should bounce back fairly quickly.
In fact, we have only to look at other countries such as Mexico, Russia and South Korea, who all experienced recessions in the past 25 years and managed to bounce back within just 6 months.
This projection is further supported by stock market trends, where on March 23, TSX, after dropping to an all-time low shot up by approximately 20%, which is the best it's seen in nearly 43 years.
The Royal Bank of Canada predicts that if the Coronavirus runs its course,
the economy may take an upturn in the fourth quarter of 2020.
So let's take a look at how Canada is handling the spread of the Coronavirus as well as the lengths it has gone to in order to protect its workers and maintain job opportunities in Canada.
Government Responses to the COVID-19 Pandemic
Canada has not only taken many precautions to protect its citizens and foreign workers but has also put many procedures in place to protect jobs in Canada. Out of the Government's
$82 Billion Economic Response Fund
,
$27 billion has been allocated to support workers and businesses in Canada
that have been affected by the COVID-19 pandemic. Canadian citizens and permanent residents will have access to $2,000 per month to account for their loss in income, assisting with covering daily expenses such as rent and groceries. The government has also dedicated
$50 million to support temporary workers in Canada
, who are required to self-quarantine for 2 weeks before they can resume work in Canada. According to the Quarantine Act,
each foreign temporary worker will receive up to $1,500
to cover expenses while they are unable to work. Canada has also
waived the need for a Labour Market Impact Assessment (LMIA) for certain jobs in Canada that are highly in-demand
, making the process to migrate to Canada much easier. These jobs include:
Butchers, meat cutters and fishmongers-retail and wholesale (NOC 6331)
Transport Truck Drivers (NOC 7511)
Agricultural service contractors, farm supervisors and specialized livestock workers (NOC 8252)
General Farm Workers (NOC 8431)Nursery and Greenhouse Workers (NOC 8432)
Harvesting labourers (NOC 8611)
Fish and seafood plant workers (NOC 9463)
Labourers in food, beverage and associated products processing (NOC 9617)
Labourers in fish and seafood processing (NOC 9618)
Industrial butchers and meat cutters, poultry preparers and related workers (NOC 9462)
For more information on
top in-demand jobs in Canada in 2020
visit our blog here.
How the Coronavirus is Changing the Way We Work
The Coronavirus pandemic has forced companies around the world to relook how they have structured their business models. Many employers are looking to hire more remote workers, which are perfect for
jobs in Canada that don't require workers to go to the office
, such as those working in the Information Technology (IT) sector, such as
graphic designers and web developers
, which are both highly in demand in Canada at the moment. This allows employers to save on office space and give employees the freedom to work on flexible schedules and open up more free time for other activities. The Coronavirus lockdown has also made people more reliant on being able to order what we need online, which has, in turn, created more
job opportunities in tech support
, as well as the
manufacturing and logistics sectors
, providing more jobs for
truck drivers
and
factory workers
in Canada. There is also a
high demand for medical supplies as well as medical workers,
increasing the already high demand for
nurses and doctors
in various provinces in Canada. For more information on
why immigrants are choosing to immigrate to Canada in 2020
visit our blog here.
How We Can Help You Immigrate to Canada
With the Canadian Government taking so many steps towards protecting its people as well as creating more jobs in Canada, and not slowing down on processing visa applications, we have noticed 2 main ways that foreigners are receiving Invitations to Apply (ITAs) for permanent residence in Canada in 2020. The first is to
find a job in Canada before you immigrate
as the Government is currently focussing on processing temporary work visas as well as visas for applicants who have applied through an Express Entry-linked
Provincial Nominee Program
. The second relates to those who have previous Canadian work experience. We have also seen a trend in recent
Express Entry draws
where applicants applying through the Canadian Experience Class have been issued with ITAs. Which means if you've worked in Canada before to have a job offer in Canada,
now is the time to start your visa application.
With so many employment opportunities and 70+ immigration programs and visa options to choose from, the process can become quite overwhelming and confusing. But it doesn't have to be. By using our accredited
Regulated Canadian Immigration Consultants (RCICs)
you will not only improve your chances of success in the Canadian visa application process, but you will get expert advice on which program is best for your specific needs. Our RCICs are highly qualified and are granted permission by the Canadian government to assist you with your eligibility evaluation, review all your documents and application forms and submit them for you.
We handle the paperwork while you choose your dream job in Canada. All you have to do is complete our online form by clicking the link below and we'll take care of the rest. It's just that simple.