Beware of Scams: 5 Ways to Tell if an Immigration Agency is Fake or Real
FEB 9, 2021
|
ROBYNN FARRELL
1. Random Email Address
A reputable company will
never use a random email address
such as mdc@gmail.com. Always be sure to
check the email address before you open it
as the email itself
could contain malware
that could put your personal and private information at risk. If you receive an email from us,
the address should be linked to our main domain, support@mdccanada.ca
. If it isn't, tread with caution as you could be dealing with a
fake immigration agency
and not the real one.
2. Payment Requests via Chat Apps
A reputable company will
never
s
eek to process your Canadian visa application through any chat app
. Whatsapp is used purely as a way to communicate and offer support and assistance with your registration process only.
All further communication regarding your visa application will be done via email or telephonically with one of our RCICs
. We will also
never send you a payment link nor will we ask you for payment via Whatsapp
. Your payment link will always be linked to our official domain,
mdccanada.ca
and
all payments can safely be made via our secure online payment page.
By now you may or may not be familiar with the term RCICs. RCICs or Regulated Canadian Immigration Consultants are legally permitted and regulated by the Canadian Government to submit your Canadian visa application on your behalf. Now, this is where you need to be careful. Saying that you have an accredited RCIC doesn't always make it so.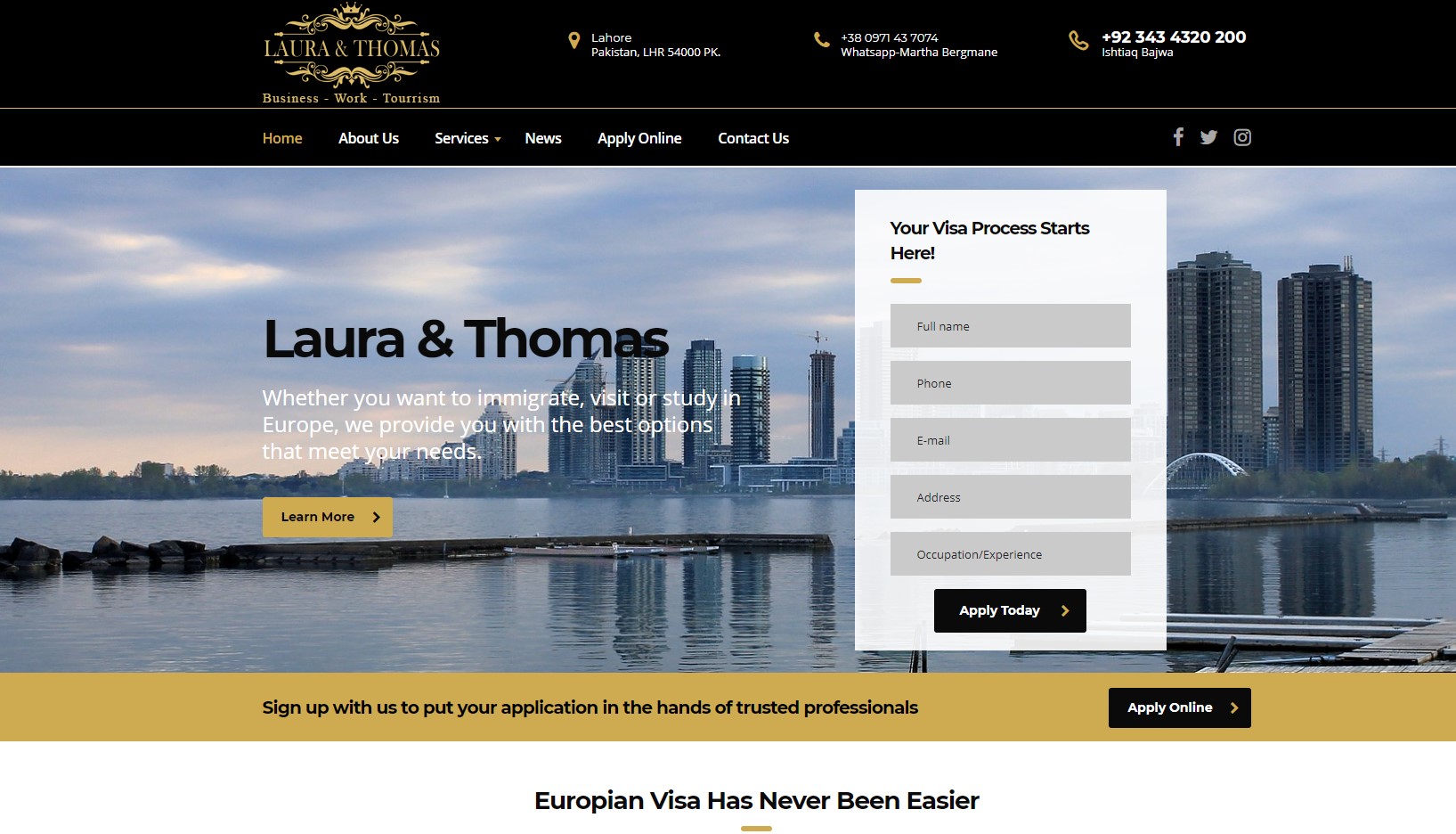 For example, this
beautifully
crafted website seems legitimate right? Well, let's take a closer look. At first glance, this may look like a legitimate website but if you know what to look for you'll quickly spot the component that spells out FAKE. Firstly, the
URL web address of this company is different from the company name
. Why is a website domain called europenvisa.com with a logo and company name called Laura and Thomas located in Pakistan? Sound odd? That's because it is. The
domain
is also
not secure
and does not have a padlock icon, which means that if this were a real Canadian visa website, any personal information that you submit via the website is open to any hackers lurking nearby.
After taking a closer look at this website, we realised that the website was riddled with
spelling and grammatical errors
, it's
social media links led to strange accounts
registered to Pak Web Idea, its
privacy policy
is not only
incomplete
but there is
no terms and conditions page
. Its
News page or blog
has nonsensical and random blog posts with
no relevant content
dating back to 2016 and seems to contain information about the Wordpress theme used, a clear indication that this is an immigration scam. Another tactic used by these immigration fraudsters is to
use the reputation of a reputable immigration agency
, such as MDC, and either use its assets, such as their RCIC's name and details in the hopes of sounding legitimate. Below, you can see that this immigration scam website has used one of our RCIC's names with a fake registration number to try to fool their clients.
One way to check if an immigration agency is legitimate or a scam is to enter their RCIC's name, registration number and/or company name into the
iccrc website
on their
Find an Immigration Professional
page. Needless to say, neither "Kara Danvers" nor
this
"David Allon" (in image above) are affiliated with the ICCRC and neither is European Visa nor Laura and Thomas.
The
real
David Allon (shown in image above), who is officially associated with MDC, is
in good standing with the ICCRC,
as you can see in the image below.
4. Copycat Websites
Some fraudulent Canadian immigration agencies will go as far as to
copy the entire look and design of a reputable company.
These scammers will use the long-standing and established reputation of a legitimate immigration agency to gain the trust of unsuspecting applicants. What we often see is hopeful clients being tricked by glancing at the website and thinking that they are dealing with the real one when, in actual fact, they are dealing with a fraudulent company. It is important to pay as much attention to detail as possible. The differences may be slight but they'll be there.
5. Incorrect Contact Details
Now upon closer inspection, you'll find that a fraud copycat website will have some slight discrepancies.
A dead give away is when a company's contact number does not match that of the location.
For example, a fraudulent company trying to scam visa applicants might claim to be located in Canada but the number provided will either be a cell number or landline in another country. This is an immediate red flag that you may be dealing with a scam artist and you should be careful. Always be sure to not only
check that a company is located where they say they are and are easily contactable
.
Why Using a Professional Immigration Service to Apply for Your Canadian Visa is So Important
Navigating the Canadian immigration system can be complicated, especially when you have to deal with the added stress of worrying about whether the Canadian immigration agency you are dealing with is real or fake. We not only suggest but actively encourage all our clients to check our legitimacy with the Canadian government but also to ensure that they are 100% comfortable with our services and what we offer before you allow us to take that first step with you on your Canadian journey. With the copious amount of forms and documents needed to complete your Canadian visa application and strict submission dates to adhere to, we wouldn't blame you if you felt nervous about starting the process. But that's what we're here for. At MDC, we take the stress and hassle out of planning to relocate abroad. Our accredited
RCICs (Regulated Canadian Immigration Consultants)
are ready to evaluate your eligibility, review all documentation and submit all documentation on your behalf. Using an RCIC not only gives you the best possible chance of receiving an ITA but will make the entire process simple and stress-free.
We handle the paperwork while you choose your dream job in Canada. All you have to do is complete our online form and we'll take care of the rest. It's just that simple.
The Canadian Anti-Fraud immigration department is constantly cracking down on these cases. If you suspect that you have been a victim of
Canadian Visa fraud
, you can
make an official report to the Canadian government online
or telephonicall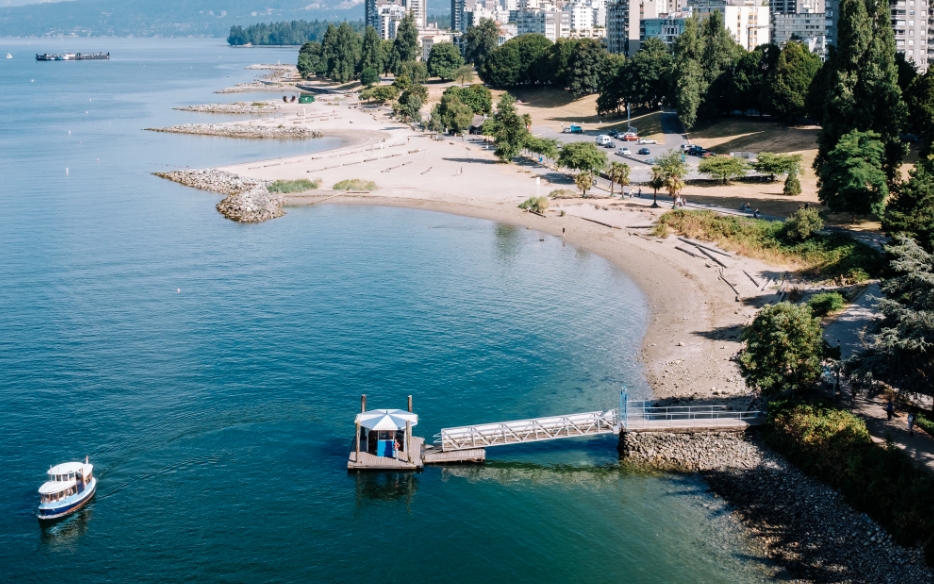 The Pros and Cons of Living in Canada
On average, only one out of every ten people that come to the country return to their home countries. Living in Canada seems to suit most people.
February 24 2021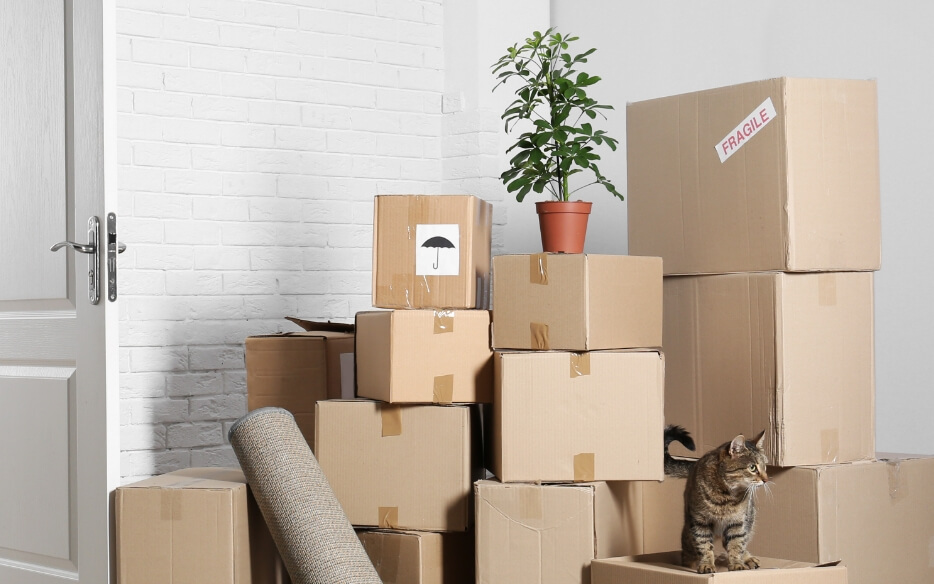 How You Can Move to Canada in 2021
Explore all the Canada entry options available to you – from highly skilled workers to students, as well as unskilled, we detail the visa types and their requirements.
February 18 2021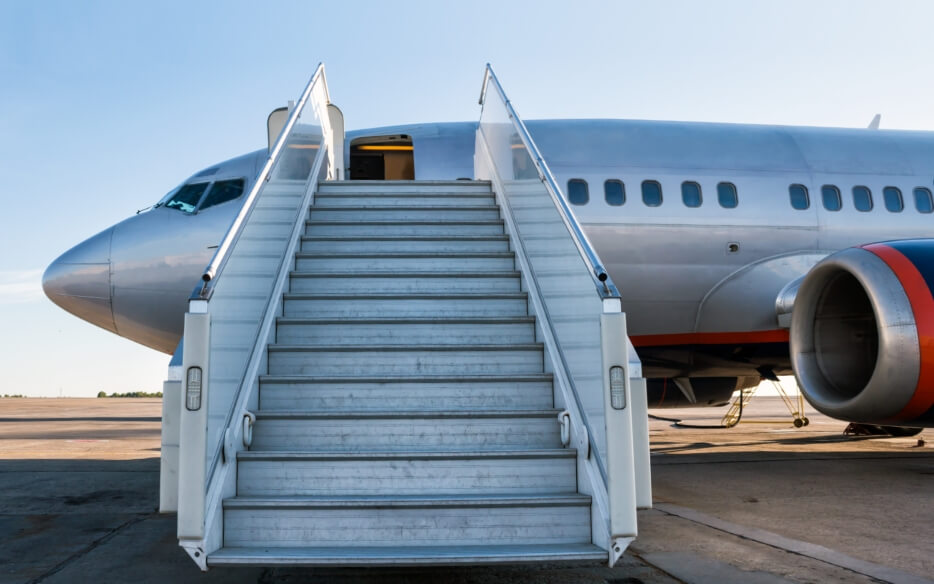 What Do I Need to Immigrate to Canada?
Start your Canadian immigration journey today and find out more about the Express Entry, Provincial Nominee Program and Atlantic Immigration Program.
February 17 2021
How to Become a Canadian Citizen
The road to the citizenship test is long with a number of steps along the way. Depending on how you make a living, there are a number of pathways you can take
February 12 2021
Where to Find a Job in Canada
More and more foreigners are making the move to find jobs in Canada but where can they be found? Let's take a look at where most of the in-demand work in Canada is.
February 09 2021
Canada-UK Trade Continuity Agreement: Work in Canada from the UK
What to do if CETA is unavailable? Enter now for more information on alternative ways to work in Canada from the UK
February 05 2021