How to Tell if a Canadian Visa is Real or Fake
JUL 27, 2021
|
ROBYNN FARRELL
Immigration is not only a very complex process but is an important life choice that is not made easily. With all the effort that goes into the application process, and not to mention all of your hard-earned money spent on Canadian visa application fees and immigration professionals handling your case, the last thing you want is to find out that you have a fake Canada visa.
So how do you know whether your Canadian visa is real or fake? Well, lucky for you we have all the top tips you need to ensure that you know exactly what to look out for when determining whether you have received a visa from a scam or a real immigration company.
Top 5 Ways to Check if Your Canadian Visa is Original or Fake?
1. Incorrect or inconsistent use of font
One of the quickest ways to spot whether or not your Canadian visa is a scam or real is to check if the font used is the same as other visas. The font on a fraudulent visa may look similar but on closer inspection will have a recognizable difference as scam artists often do not pay close attention to finer details as they don't expect that you will either.
Another thing to look out for when it comes to fonts is that the font used is consistent throughout the entire document. Often, fake Canada visas will not only have different fonts but different sized fonts. If you pick up either of these in the visa that you have received from your immigration professional, be very careful as it is more than likely that your visa is not real.
2. Error in French words
Canada has two official languages: English and French. This means that you can submit your application in either language. In an original Canada visa you will find that the English information is often accompanied by a French translation. Although scammers are skilled in duplicating visas, they are not necessarily skilled in French, which means that some sections may be incorrect in the translated references.
If you suspect that your visa may be fake, it's always a good idea to either contact the Canadian Government (Immigration, Refugees, and Citizenship Canada or IRCC) or have a Canadian French translator take a look at it.
Top tip: Also bear in mind that Canadian French differs slightly from French spoken in France or other countries where French is the official language. Fraudsters may overlook this finer detail and it will be a dead giveaway that your visa is fake.
3. Watermarked surname
An original Canadian visa will always contain a watermarked surname. What does this mean? Your visa should have a watermark on the document which will then have your surname printed on top of the watermark. A fake Canada visa may contain a watermarked surname but the watermark and printed surname will appear with the watermark on top. This may be slightly difficult to spot but if you look carefully you will be able to see the difference.
4. Layout of visa under the title "Canada" is incorrect

In an original Canadian visa, there will be a heading that says "Canada". Fraudsters often do not pay attention to detail, especially the layout of original visas. What often occurs is that the spacing underneath the heading is a lot narrower than that of original visas.

This is because it is expected that first-time applicants will never have seen what an original document looks like. If anything looks strange, do not hesitate to have it checked by a professional as the last thing that you want to happen is for you to arrive in Canada and get turned away at border control because you have a fake Canada visa.
4. Your visa number isn't registered on the government website
Every visa that is processed by the Canadian Government is issued with an original visa number. There is absolutely no reason that it should be duplicated. A simple way to check if your visa or permit is real is to attempt to log on to the official government website and check the status of your visa application.

How can I check the status of my visa application?
If you apply online, which is highly recommended for various reasons, it will be very easy to track how far the government is with processing your application. All you have to do is use your GCKey ID and password to log in to your profile. There you should be able to not only check that your application has been submitted to the proper authorities but also whether your visa number corresponds with the one on the government website.
Once logged in, all you have to do to check your status is to complete these two simple steps:
Go to "view my submitted application and profile"; and
Click on "check status and messages".

What is Canada's GCKey ID?
A GCKey ID is a unique identification (username and password) used to protect and access various Canadian government programs and services.
How do I find my GCKey username?
If you have applied for your Canada visa through an accredited immigration professional, they will have created an online profile for you on the Canadian Government website. This means that they should have your password and username on hand for you to check your application process. If you have registered on your own and have simply forgotten your username or password, you need not worry. You can easily request to create a new password by clicking on the "Forgot your password?" link where you can simply follow the prompts. This usually requires you to answer a few security questions to ensure that you are in fact who you say you are.
Top Tip: Your immigration professional or the Candian Government will not be able to recover your original password. If your visa professional claims that they can, this is an immediate indication that you are dealing with a fake immigration agent or visa company.
How Using a Canadian Visa Professional Could Increase Your Likelihood of Success
Although you can apply for a Canadian visa on your own through the official Canadian Government website, it can be tricky. With over 100 Canadian visas and immigration programs available to choose from, it can become quite confusing to know which is the best option for your specific circumstances. Many people are often only aware of the most popular visa options, such as Express Entry programs.
Express Entry programs are often the first visa program people choose to apply through as it is one of the quickest, with visas being processed in roughly six to eight months. Although this is an impressive turnaround time it is not necessarily the best option for all applicants. Many people are disappointed if they don't get approved for a visa through one of the three immigration programs that are managed by the Express Entry system, thinking that they have no other options, but this is simply not true. How can you make sure that you choose the right visa program from the get go?
Get a professional evaluation done
Let's face it. Life can get busy, and we don't always have the chance to look at every immigration and visa program, especially not 100+ options. The best way to know for sure which programs you qualify for and will give you the best chances of a successful visa application is to have a professional create a profile based on information such as your age, language skills, education and work experience and evaluate it for you. Once you have all of your options, you will be able to make an informed decision and can confidently continue with the application process if you feel confident enough to go through the rest of the application process on your own.
What if I'm unsure of the application process?
If you are not sure about how to continue the application process, it is better to leave it to the professionals and even more so, stick with the professional who did your evaluation. This is for two reasons: firstly, they have already created a profile for you, which means that your immigration lawyer or Regulated Canadian Immigration Consultant (RCIC) will know your circumstances and will be able to complete the application process with ease.
Don't be a Victim. Take Your Canadian Future into Your Own Hands
Scam artists have found various ways to trick unsuspecting victims into parting with their hard-earned money. This leads to a lot of time and money wasted, leaving thousand of hopeful immigrants with disappointment and frustration, and rightly so.
Ready to start your journey to Canada?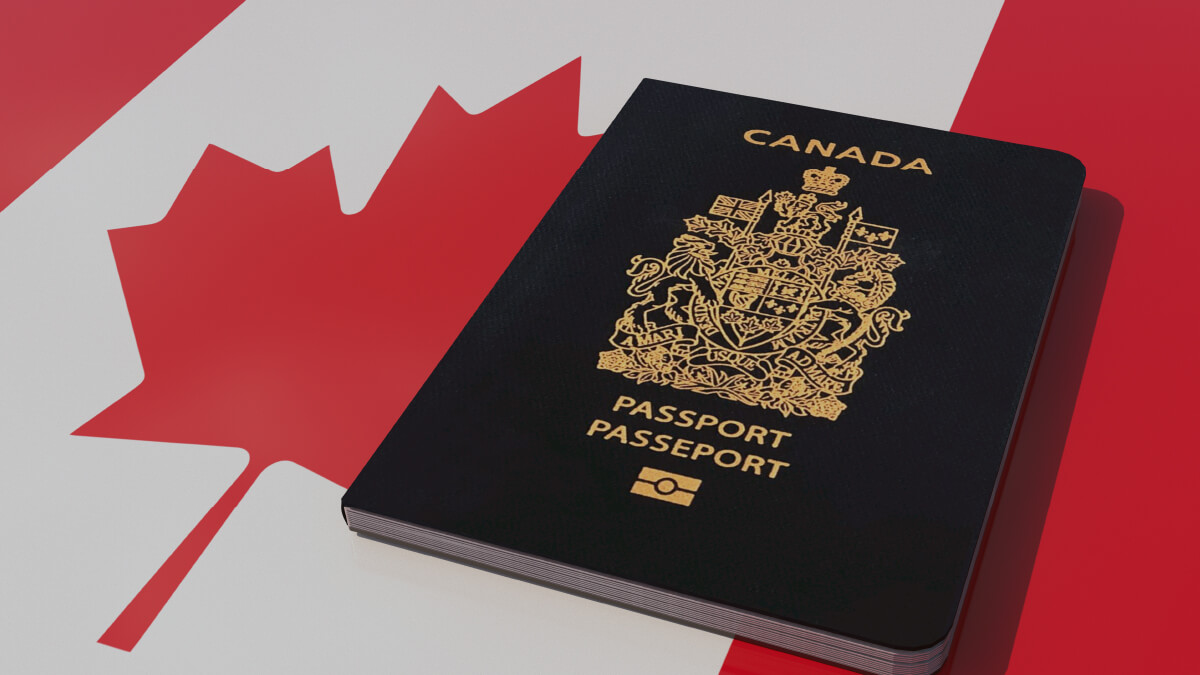 Investing in Canada to Gain Canadian Citizenship


Invest in the 10th largest economy in the world!
September 14 2021
Top Ways to Immigrate to Newfoundland & Labrador
Newfoundland to triple the number of newcomers by the next five years!
September 10 2021
How to Get a Job in Canada from India


Join over 1.4 million Indians living in Canada!
September 03 2021
Canadian Immigration Document Checklist
Get your Canadian immigration document checklist here and apply for your visa application through our Visa Profile Dashboard
August 31 2021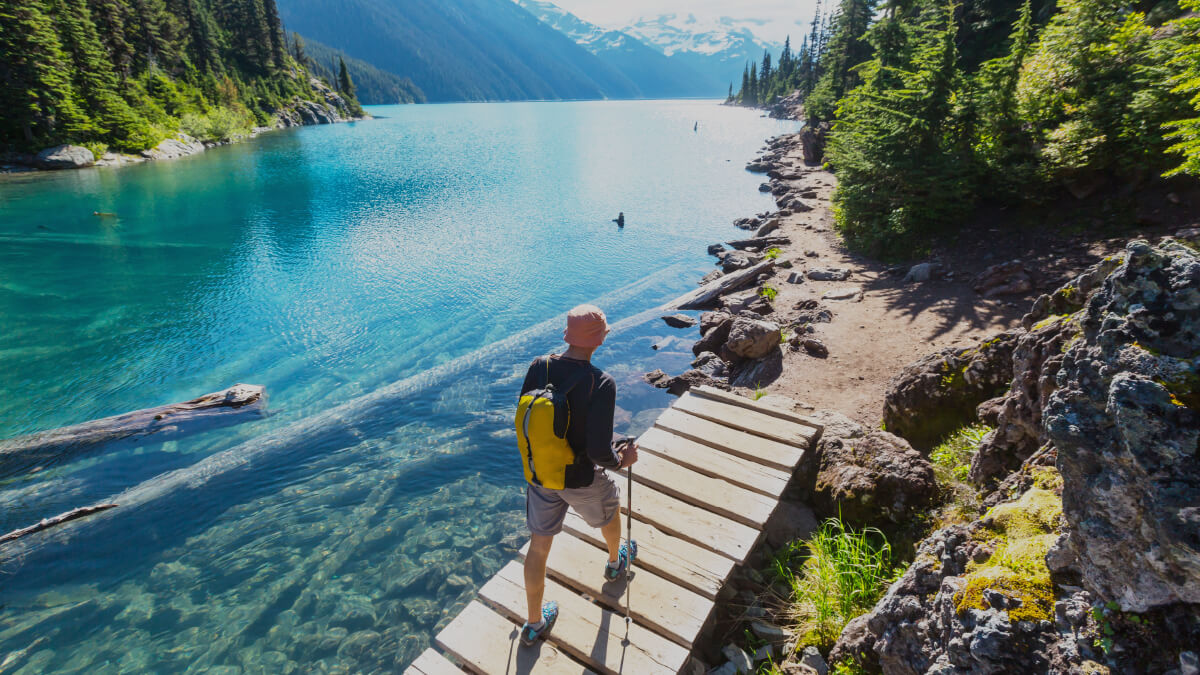 Holiday in Canada: Borders to Open to Fully Vaccinated Tourists
Do you have the full vaccination? If yes, then you can pack your bags and enjoy a holiday in Canada in 2021.
August 25 2021
How to Immigrate to Canada as a Healthcare Worker


Learn how to become a permanent resident with these Canadian immigration programs.
August 20 2021