Top 6 Universities in Canada and How to Apply
Known for its world-class education system, it is no surprise that Canada attracts thousands of students from across the globe each year. If furthering your studies abroad is on your list of things to do, you'll be happy to find that the Great White North has some amazing options. The country is home to some of the world's most prestigious higher learning institutions with a wide range of study programs for every degree level. This article explores top universities in Canada and how to apply.
Designated Learning Institutions (DLIs)
Canadian provinces and territories approve institutions that are allowed to accept international students. These are referred to as Designated Learning Institutions (DLIs). So, if you require a Canadian study permit, the acceptance letter must be from a DLI. Your application will be rejected if this is not done. The good news is that Canada's top universities are all DLIs authorized to accept international students.
The Six Top Universities in Canada
According to the Council of Ministers of Education, Canada, the country has around 223 public and private universities. Below are six of the top universities in Canada.
The University of Toronto
Founded in 1827, the University of Toronto is a public university with three campuses hosting over 80,000 students. Although English is the primary language of instruction, it also offers courses in French. The university ranks as one of the top universities in Canada and has a reputation as one of the best places to study globally. It is well-known for its Arts and Humanities, Social Sciences and Management, Physical Sciences, Engineering, and Tech subjects.
University of British Columbia
With a reputation as a global leader in education and research, the University of British Columbia (UBC) is one of the top 40 universities in the world. The university was founded in 1908 and remains one of the jewels in the crown of British Columbia. Today, UBC accommodates more than 65,000 students across its campuses in Vancouver and Okanagan. UBC is most known for being a force to be reckoned with when it comes to innovation and its dedication to promoting a more sustainable world.
University of Montreal
The largest university in the Great White North, Quebec's University of Montreal, is a public research university offering close to 700 programs to a student population of roughly 34,000. The university has three academic hospitals and four research centers and is affiliated with two schools - Polytechnique Montréal and HEC Montréal.
University of Alberta
Also falling in the top six universities in Canada, the University of Alberta is a public research institution in Edmonton, Alberta. It is quite popular with international students, hosting over 39,000 students from more than 150 countries. The university's standing as an institution of excellence stretches across faculties, from the arts to business, the sciences and humanities.
McGill University
McGill University ranks 21st when it comes to global university rankings. It is also considered to be among the top universities in Canada. Renowned for its medical school, the university is affiliated with three hospitals: Montreal General Hospital, Royal Victoria Hospital and Montreal Children's Hospital. It also has a famed law school with two law degrees - a Juris Doctor (JD) and a Bachelor of Civil Law (BCL). McGill offers more than 300 courses in around 40 career fields at every level of study, ranging from undergraduate to doctoral programs.
McMaster University
If you are looking at universities in Ontario, you will find another top institution in McMaster University. Located in Hamilton, this prominent public research university ranks 85th in the World Times Higher Education's World University Rankings. With a student population of 37,370, comprising 32,119 undergraduates and 5,251 graduate students, McMaster hosts international students from around 120 countries. And when it comes to courses, this university has more than 3,000 offerings.
Applying to a University in Canada
As soon as you've decided on the university, you must apply to attend during the next academic year. Make sure you apply a year in advance for university or college. Each institution usually has its requirements, so gather all the necessary information by contacting a university representative. They'll be able to give you advice on:
Application costs
Fees
Health insurance
Accommodation
Cost of living in Canada
Language requirements
Once you have all the necessary information, complete the application forms and submit them. If your application is successful, you will receive an acceptance letter. This is necessary for your study permit application.
How to Apply For a Canadian Study Permit
To study in Canada, you must obtain a Canadian study permit. If your permit is granted, it will be valid for the duration of your studies. You will also be given an extra three months to stay in Canada. You must follow the following steps to apply for a study permit.
Step 1: Check Your Eligibility
Before you apply, you must meet the student visa requirements set by Immigration, Refugees and Citizenship Canada (IRCC). You will need to:
Be accepted into a Designated Learning Institution (DLI) and have an acceptance letter to prove it
Have a passport or another type of valid travel document
Have sufficient funds to sustain yourself and any dependents joining you
Prove that you are a law-abiding citizen and have no criminal record
Be healthy
Prove that you will exit the country once your Canadian study permit expires
It's possible that you could need extra documentation. This will depend entirely on where you are from
Step 2: Gather All Required Documents
Apart from the documents mentioned above, you may also need:
A letter of explanation
For Quebec: a certificat d'acceptation du Québec (CAQ)
A custodian declaration, if you are applying as a minor
Any other additional paperwork as required by the immigration officer
Note: A Canadian study permit is not a Canadian visa. You won't be able to enter the country with just that. You may need an Electronic Travel Authorization (eTA) from the IRCC.
Step 3: Apply Online
When you apply for your Canadian study permit, you must do so online, regardless of whether you are in Canada or are applying from outside the country. You may only apply on paper if:
Your disability makes it impossible for you to apply online
Have an identity or travel document reserved for non-national residents, refugees or stateless persons
What Else You Should Know About Canadian Study Permits
Below is some additional information on Canadian Work Permits.
Study Permit Processing Times
Obtaining your Canadian study permit can take about nine to eleven weeks. The permit processing timing begins the day the IRCC gets your complete application. It ends the moment you get the application results.
How to Get Your Results Faster
You can cut some processing time via the Student Direct Stream. With this stream, you'll wait around 20 days. To qualify for this stream, you, however, have to meet the following requirements:
You must be a legal resident of a participating nation
You must complete all biometrics as soon as possible
You must be fully-eligible
What Happens When an Institution Loses its Designated Learning Institution Status After You Receive a Canadian Study Permit?
You can continue your studies until your permit is no longer valid. However, you'll only be able to renew a study permit if you're enrolling at a DLI.
Why Study in Canada?
Degrees Cost Less
The cost of education is one of the significant factors to consider when deciding where to study. Unfortunately, studying abroad is, more often than not, a costly affair. The good news, however, is that fees in Canada are usually less than that of other first-world countries, like Australia, the United Kingdom and the United States Of America.
A Much Lower Cost of Living
While you will need your fees covered, you must make provision for additional expenses like study materials, accommodation, transport and other day-to-day expenses. When planning your budget, you must also consider study permit or visa fees. With all the costs that may pile up, you can breathe a sigh of relief now. Why? Because it costs less to live in Canada than in the US and Down Under.
Better Chance of Admission
It can be quite tough getting into American universities - but rest assured, you stand a better chance of being accepted into a program at a Canadian university. To be considered for bachelor's programs as an international student in Canada, a Canadian university will most likely take a look at your high school results. So if you've fared well in this department, chances are high that you will be accepted.
A Diverse Campus and Workplace Environment
One of the best things about Canada is its melting pot of cultures. As an international student, you will automatically become another strand in the bold tapestry of this North American nation - on campus when joining your industry and within Canadian society. This inclusive environment will ensure that you thrive throughout your university years and beyond as you become part of an international community in your expertise.
Immigration Pathways Available For International Students
Besides being one of the most affordable and safest settings to study in, Canada is equally popular because it provides international students with several pathways to earn permanent residency once they have completed their studies. The Express Entry System and the Provincial Nominee Program are two popular options.
Start Your Studies in Canada in the Next Academic Year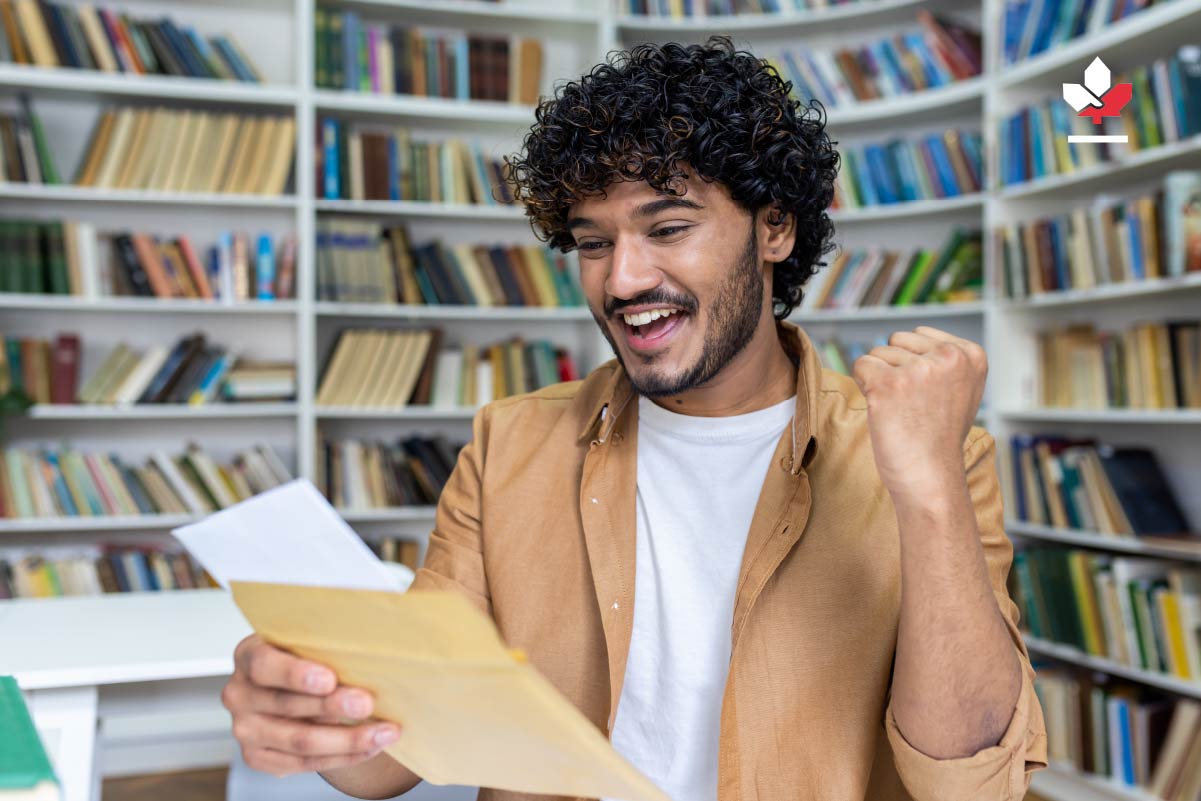 International students in Canada are known to thrive during their study period and far beyond. Now that you know a bit more about the top universities in Canada, get ready to take the next step by approaching your chosen institution and applying for your course of choice. Now get ready to find which of the top universities in Canada would best match your academic goals. Then prepare to study in Canada by the next academic year.
FAQs
Will I Need Health Insurance When I Study in Canada?
Yes. The Government of Canada does not cover the medical costs of international students. You'll find that medical cover will differ according to where you study. Make sure you find out the health insurance requirements at the university you apply to.
Will I be Able to Work on my Language Skills Once I Study in Canada?
There are institutions in Canada that offer English or French as a second language. You'll find more information about private language classes on Languages Canada.