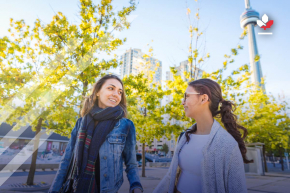 How to Immigrate to Canada from Chile in 2023
Reviewed By: Alireza Motahari
Canada aims to welcome 465,000 new immigrants in 2023. People from all walks of life worldwide have made Canada their home, making Canada one of the world's most diverse and multicultural countries. This includes Chileans, who, in recent decades, have become one of the primary sources of Latin American immigration to Canada.
Still, uprooting your life to move to another country is still difficult, and many Chileans grapple with the question of how to immigrate to Canada from Chile. Immigration, Refugees and Citizenship Canada (IRCC), Canada's immigration authority, is hugely s.
IRCC has created several immigration visa pathways that Chileans can use to immigrate to Canada from Chile. From business immigration to Canada from Chile to Family Sponsorships, immigration from Chile to Canada has never been easier!
Here is a list of immigration visa pathways that you can use to apply to immigrate to Canada from Chile
Immigration Pathways to Canada From Chile

Express Entry
Canada's Express Entry system is a popular pathway for skilled workers looking to immigrate to Canada from Chile. Through Express Entry, candidates are assessed based on the Comprehensive Ranking System (CRS), which considers age, education, work experience, marital status, language proficiency, and connections to Canada. The highest-ranked candidates are invited to apply for permanent residence through the Canadian government's regular Express Entry draws.
Find out more about the Express Entry system.
Provincial Nominee Programs
Provincial Nominee Programs (PNPs) offers another avenue for Chileans to immigrate to Canada. Each Canadian province and territory has its own PNP, which allows them to nominate candidates who meet their specific labor market needs.
Some PNPs have streams specifically designed for international graduates and skilled workers. Candidates can receive a provincial nomination directly from the province, or via the Express Entry system. If a candidate receives provincial nomination via the Express Entry system, they receive additional points that boost their CRS score and increase their chances of being invited to apply for permanent residence.
Learn more about Canada's various Provincial Nominee Programs.
Business Immigration
Canada offers several business immigration programs, for Chilean entrepreneurs and investors. The Start-up Visa Program targets innovative entrepreneurs who have the potential to create jobs and contribute to the Canadian economy.
On the other hand, the Investor Visa Program is for individuals with a high net worth willing to make a significant investment in Canada. Additionally, the Self-Employed Program is for individuals with experience in cultural activities, athletics, or farming, who can become self-employed in Canada.
Learn more about Business Immigration to Canada from Chile.
Immigration Pilots
Canada has implemented various immigration pilots to address specific regional labor market needs. The immigration pilots include:
Find out more about Canada's Immigration Pilots.
Family Sponsorship
Chilean citizens or permanent residents of Canada can sponsor their family members to immigrate to Canada. The Family Sponsorship program allows Canadian citizens and permanent residents to sponsor their spouse, common-law partner, dependent children, parents, grandparents or close relatives.
By sponsoring their family members, Chileans can reunite with their loved ones in Canada and allow them to live, work, and study in the country.
Learn more about Canada's Family Sponsorship Visa program.
Work Permits
Obtaining a work permit is another way Chileans can start their journey to Canada.
There are primarily two kinds of work permits:
Open work permits

These allow the recipient to work for any Canadian employer across Canada for a specific period.
There are several categories under which Chilean nationals can apply for a work permit, including the International Experience Canada (IEC) Working holiday program, which allows young Chileans to work and travel in Canada through an International Mobility Program (IMP) bilateral agreements.

Closed/employer-specific work permits

The recipient can only work for a specific Canadian employer at a specific location for a certain period.
Chileans can also apply for work permits under the:
Find out more about how you can work in Canada.
Study Permit
Canada is known for its world-class education system, and many Chilean students choose to pursue their studies in Canada. To study in Canada, Chilean students need to obtain a study permit.
A Canada study permit is a document granted to eligible international students who pursue their studies at Designated Learning Institutions (DLIs) in Canada. Foreign nationals living and working in Canada require a study permit to study any academic, professional, vocational, or other educational activity for more than six months. Find out more about the top DLI institutions in Canada with this helpful guide.
Learn more about how to apply for a Canada study permit.
By studying in Canada, Chilean students can gain valuable international experience, access quality education, and potentially transition to permanent residence through various immigration programs.
Trends in Chilean Immigration to Canada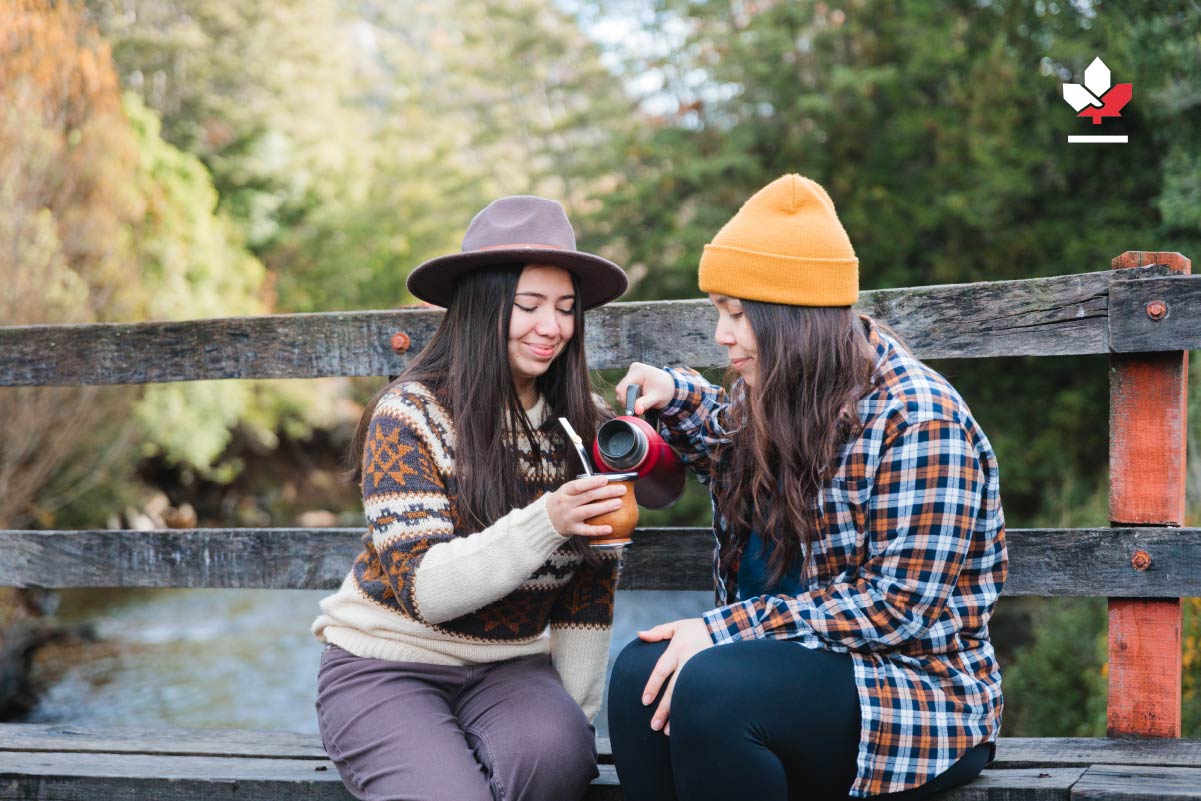 Over the years, there has been a steady increase in the number of Chileans immigrating to Canada. Chileans are attracted to Canada's economic opportunities, stable political environment, high living standards, and welcoming communities.
The Canadian government has also made efforts to facilitate the immigration process for Chileans by introducing various immigration programs and initiatives.
Close personal ties link Canadians and Chileans. Canada is currently among Chilean post-secondary students' top foreign study destinations, supported by both Chilean and Canadian scholarship programs.
Canada has several education initiatives in association with Chile. This includes the Emerging Leaders in the Americas Program and the Faculty Mobility for Partnership Building Program. The collaboration between Canadian and Chilean Higher Education Institutions is fruitful, with approximately 185 agreements for students, faculty and research.
This growing trend of Chileans studying in Canada, along with the increased bilateral trade relations between Chile and Canada, has resulted in relatively high numbers of expats, permanent residents and citizen Chileans in Canada. Currently, there are approximately 45,190 Chileans in Canada, according to Statcan.gc.ca.
What Does Canada Have to Offer to Chileans?
If you are interested in moving to Canada as a Chilean, these are some of the benefits that you can look forward to.
Economic Opportunities for Foreigners
Canada is known for its strong economy and diverse job market. The country offers numerous employment opportunities across various sectors, making it an attractive destination for Chileans seeking better career prospects. With a high demand for skilled workers, Chilean immigrants can find job opportunities that align with their qualifications and experience.
Learn more about the most in-demand jobs in Canada.
Stable and Secure Political Environment
Canada is renowned for its political stability and commitment to democracy. Chileans who immigrate to Canada can enjoy living in a country with a strong rule of law, respect for human rights, and a peaceful society. Canada's stable political environment provides a sense of security and peace of mind for Chilean immigrants and their families.
According to the World Population Review, Canada ranks in the top 15 safest countries in the world.
High and Affordabe Living Standards
Canada consistently ranks high regarding the quality of life and living standards. From healthcare and education to social services and infrastructure, Canada offers its residents a high standard of living.
Chileans who immigrate to Canada can benefit from access to quality healthcare, world-class education, and a clean and safe environment. Canada's high living standards come at a comparatively low expense compared to other industrialized living standards.
Learn more about Canada's affordable living standards through the comparative breakdown of the cost of living in Canada vs the United States (US).<./p>
Universal Access to Quality Government Services
Canada takes pride in its universal healthcare system, ensuring all residents have access to necessary medical services. Additionally, Canada offers a wide range of government services and social programs that support its residents. Chileans who immigrate to Canada can benefit from these services, including social assistance, employment support, and language training programs.
Find out more about Canada's social government benefits for its permanent residents.
Multicultural and Welcoming Communities
Canada is known for its multiculturalism and diversity. The country embraces immigrants from various backgrounds and cultures, creating a welcoming and inclusive society. Chileans who choose to immigrate to Canada can integrate into vibrant communities to preserve their cultural identity while embracing the Canadian way of life.
Immigrating to Canada from Chile offers many opportunities. Through various immigration pathways, Chileans can pursue their dreams of a better future in a country known for its economic prosperity, political stability, high living standards, and welcoming communities.
Whether through skilled worker programs, business immigration, family sponsorship, or study permits, the path to Canada is within reach for those willing to embark on this journey. So, take the first step now and explore the possibilities of making Canada your new home in 2023 by enlisting the services of one of our certified Regulated Canadian Immigration Consultants (RCIC).
FAQs
What is the Easiest Way to Immigrate to Canada as a Chilean?
The easiest way to immigrate to Canada as a Chilean depends on individual circumstances and qualifications. However, some popular pathways include the Express Entry system, Provincial Nominee Programs, and family sponsorship. It is advisable to consult with an immigration professional or refer to the official Canadian government websites for the most up-to-date information and guidance.
Which City in Canada Has the Largest Chilean Community?
Toronto and Vancouver are home to the largest Chilean communities in Canada. Both cities offer a vibrant cultural scene, numerous job opportunities, and a strong support network for Chilean immigrants. Other cities with significant Chilean populations include Montreal and Calgary.