How to Get a Study Visa for Canada in 2021
How to get a study visa for Canada in 2021 is something that many people are curious about learning more about. If you are interested in studying in Canada, there is a list of requirements that you must meet to be eligible to get a study visa. By meeting the requirements and standards that Canada sets out for its potential students and leaders of tomorrow, you could gain a spot to study at not only one of the leading universities in Canada, but also the world.
This can mean great things for your career and prospects. If you want to study in Canada, you also have the option to work part-time yet to do so, you must work hard, especially because the competition to study at one of the leading universities can be tough.
By managing to get a study permit in Canada in 2021, you will gain an easy pathway into Canada to study, live, and work here. By working part-time while studying you can gain experience to add to your resume, which can also aid in a future application to get a work visa to gain permanent residency in Canada. Since you will have work experience in the country itself, it will be much easier for you to get a job, which is one of the biggest cherries on the cake to studying in one of the best countries in the world.
5 Steps to Get a Study Visa
To study and work in Canada, there are five steps you must follow to meet the requirements of how to get a Canadian study visa. Given that Canada welcomes foreigners globally to contribute to their economy's growth, the country also welcomes individuals that would like to further their knowledge and skills at a top-class university. Needless to say, if you study and obtain a diploma or degree in Canada, you will be more likely to qualify for permanent residency, or get a full-time job offer.
Given that there is so much to do in Canada, including cities and wide-open spaces of land accompanied by mountains to explore, it is no doubt that you may seek a permanent job opportunity once you have finished your tertiary education. So, if you are eager to apply, follow these five simple steps to study at one of the top universities in Canada.
When in Canada, the opportunities are endless.
Follow these steps to study in Canada:
1. Apply to a Canadian University
The first step you must take to get a study visa for 2021 and beyond in Canada is to apply at the university you would like to study at. Preferably, it is always best to apply to a few universities to keep your options open, particularly if you may not get into the university that you initially wanted to.
To apply, you can consult and apply to one of the Immigration, Refugees and Citizenship Canada's (IRCC) designated institutions. All of these institutions are approved by either the province or territory that they are in, and offer respectable courses in both English and French, both of which are also languages that are necessary to learn if your goal is to gain permanent residence in Canada.
If you are a parent applying on behalf of your child, your first step will be to apply to the college or university of your choice. When you apply, you must do so six months ahead of time. If you have children that are still in primary school, you may also apply for a study visa for them in the same way. To ensure your best outcome to get a study visa, it is advised that you apply to the institution(s) of your choice one year in advance. This can be done by getting in touch with the school of your choice's administration.
The school of your choice will then provide you with:
Tuition fees
Cost to apply
Application forms
Language test requirements
Rent, including an estimated cost of monthly expenses to live in Canada
Health insurance requirements
Once received, you can fill out the application. If successful, you will receive an acceptance letter that you can use to apply for a study visa.
2. Check if You Need to Apply for a Study Visa
Whether you already live in Canada, or are a foreigner living abroad, if you don't have a student visa with a study permit, you must apply for one, should you wish to study at a university in Canada.
You can get a study permit for Canada for one of two reasons:
You are interested in studying a course that is no more than six months long in Canada
If you are not a minor or applying on behalf of one, a member of the foreign armed forces, have registered Indian status in Canada or are a family of staff members of a Canadian foreign representative
By applying for a study permit, you will be given a visa, which will either be a visitor visa or Electronic Travel Authorization (eTA). This, however, depends on what country you live in. By having a study visa, you will be allowed to work as a full-time student in Canada.
3. Start the Student Visa Application
The best way to apply for a student visa is to do so online. When applying online, however, you will require access to a camera or scanner to be able to make an electronic copy of your support documents, which must then be uploaded to the IRCC's website with your completed application form. With this, you will also need a valid credit card to pay the application's fees to process your application.
Alternatively, you can also apply by submitting a hard copy of your application and supporting documents to your nearest Visa Application Centre (VAC). Should you have anyone accompanying you, they must complete and submit their own forms.
Should you live in either China, India, Senegal, Pakistan, Morocco, Vietnam, or the Philippines, your visa application will likely be processed much faster through the Student Direct Stream (SDS).
4. Assemble Required Documents for a Student Visa
Required documentation to complete your student visa application includes:
Proof of acceptance from the school you have enrolled in
Proof of identity (passport or travel document)
Proof of financial support (A minimum of your first year's tuition fees + $10,000 CAD. Additionally, $4,000 CAD for the first dependant, and $3,000 CAD for every additional dependant.)
Proof of funds can be shown in one of the following ways:
Canadian bank account in your name
Proof of student or education loan from your bank
Guaranteed Investment Certificate (GIC)
Bank overdraft that can be converted to Canadian dollars
Proof of payment for tuition and housing fees
Proof of funding paid in Canada, should you be the recipient of a scholarship
5. Assess Your Language Requirements
To study in Canada, you must be able to communicate effectively in either English or French. In order to get your study permit, you must show proof of your ability to do so, which can be done by submitting your results of a Canadian Language Benchmark (CLB) test. This test will score your speaking, reading, listening, and writing abilities.
There are two tests available for English and two for French, all of which are recognized by the IRCC and can be found in the country you reside in.
Tests include:
CELPIP: Canadian English Language Proficiency Index Program
IELTS: International English Language Testing System
TEF Canada: Test d'évaluation de français
TCF Canada: Test de connaissance du français
Live Your Dream in 2021 and Beyond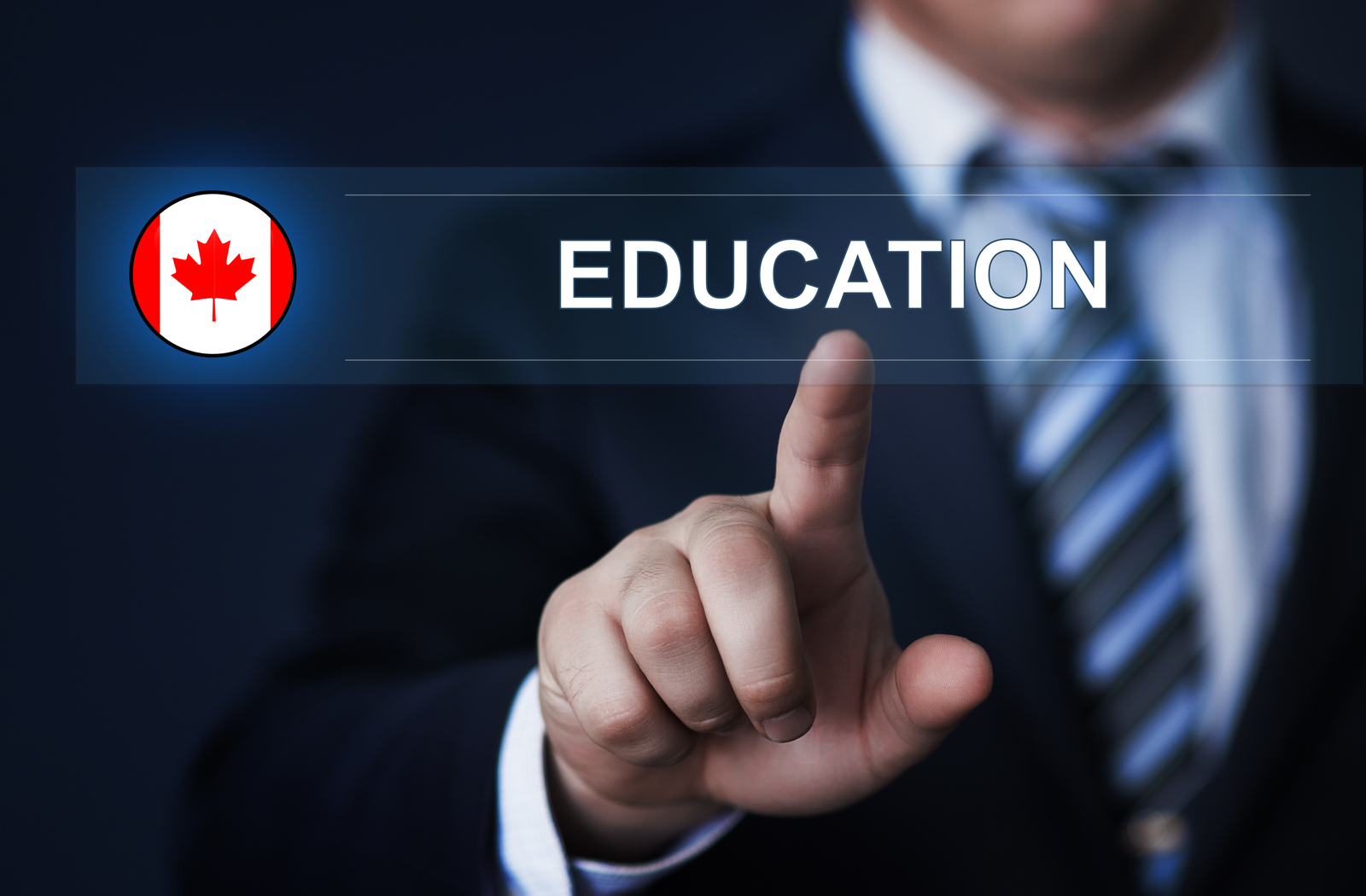 If you would like to study in Canada in 2021, even during the Covid-19 pandemic, it is possible. With much attention placed on immigration pathways for studying in Canada, you can learn more about how to get a study visa for Canada in 2021
by consulting a
Regulated Canadian Immigration Consultant (RCIC)
, who can guide you through the entire process.
With many opportunities available in Canada, including study and work opportunities, anyone that meets the given requirements can apply for a study visa to get the qualification of their choice in one of the best countries in the world.