The 5 Best Courses to Study in Canada
One of the most effective and secure methods to immigrate to any country is by completing a post-secondary qualification and then securing a job in that country after graduation. Employers are more likely to choose you over another foreign candidate who earned their qualification elsewhere because it shows your knowledge and capabilities are up to the Canadian standard, and it also shows them that you are capable of functioning within the Canadian culture.

Most importantly, you want to earn a qualification that will be in high demand after your graduation. It won't serve to spend a significant amount of time and money, only to struggle to find employment in your field. The 5 best courses to study in Canada that we will consider will not only open the doors to significant and lucrative job offers but also permanent residency. Here's the thing about Canada, we want to keep the talent we produce, especially when that talent will add significant value to our economy and our society.
What Should I Study in Canada, And Why?
Bachelor of Science in Nursing
Possibly the most in-demand profession in Canada and the global pandemic only added fuel to that fire. After graduating from a designated learning institution in Canada with your Nursing degree, you will take an exam specific to the province you want to work in, to show your competency. Finally, we would recommend taking the National Council Licensure Examination (NCLEX) to become a Registered Nurse in Canada. As a registered nurse in Canada, you can look forward to a starting salary of about $41,850. After you have a few years of practical experience behind your name, your salary will climb quickly, as
the average annual salary is currently $80,122
.
Of course, it won't be cheap to complete a degree in Canada, but you may find a number of options for student aid, bursaries and scholarship programs at your disposal. It is important to study your Nursing degree at a designated learning institution in Canada, as you will only be eligible for permanent residency through an
International Graduate
immigration program if your qualification is done at a
Designated Learning Institution (DLI)
. Consider your options carefully when
choosing your school
. What kind of environment would you like to live and work in? You will earn higher salaries in rural areas, but enjoy a more comfortable standard of living in urban areas. Whichever you choose, the Canadian healthcare system will be happy to have you.
Red Seal Chef
The hospitality industry in Canada seems to be continuously growing. A quick visit to any Canadian job board will show hundreds of vacancies for cooks and chefs across the country. Like any trade in Canada, you will be on the hunt for the Red Seal, a stamp of excellence on your qualification indicating to all prospective employers that you meet a national standard. Most colleges
offer a two-year diploma in culinary arts
. Some schools, like Holland College on Prince Edward Island, take you through two-thirds of the journey.
As the Red Seal certification requires 5,000 hours of practical experience, after two years you will have covered all the formal training at your college of choice, along with some invaluable practical experience too (around 1,800 hours). You will then enter the job market as an apprentice, starting with a salary of around $31,200 a year. Once you have accumulated enough hours, you can take the Red Seal examination. The average
Red Seal Chef salary in Canada is $72,659 a year
.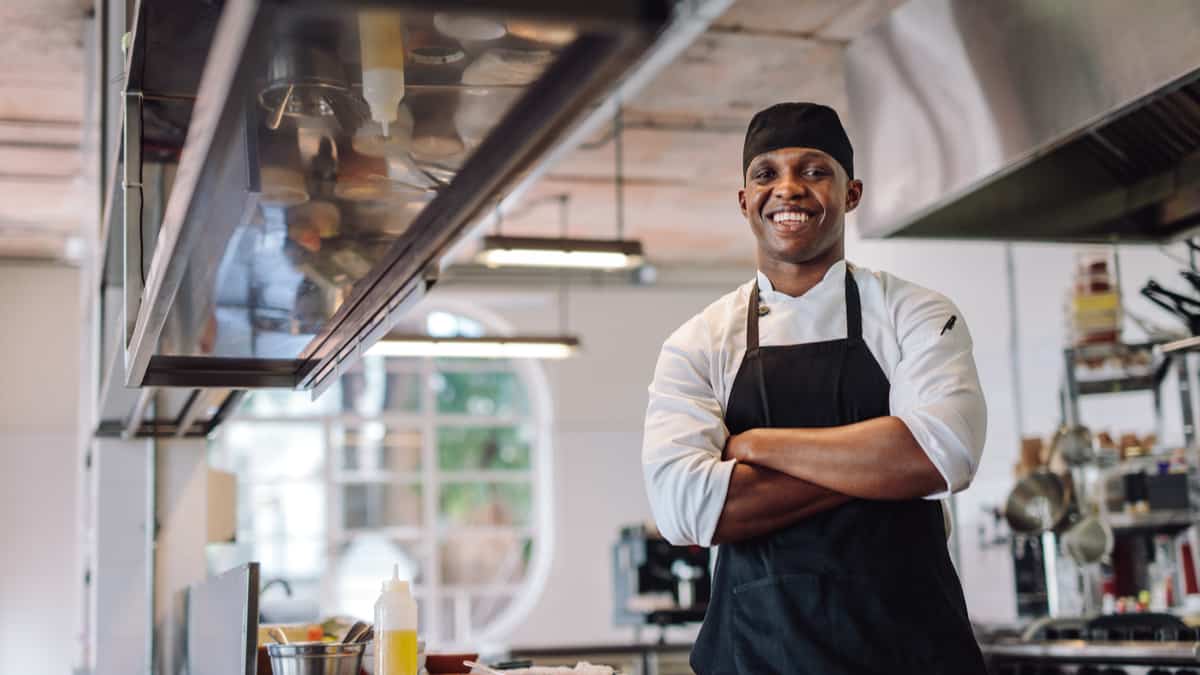 Bachelors in Computer Programming
There are a number of ways to go about earning a qualification in computer programming, a bachelor's degree is just the most comprehensive and will allow for the smoothest transition into the Canadian job market and permanent residency for you. This course is on the list because much like the above two, it is one of Canada's most in-demand professions.
The tech industry is booming, major companies are headquartered in Quebec, British Columbia and Ontario with start-ups popping up constantly too. Your
starting salary will be anywhere between $58,673 and $82,096 per year
, and after you have a few years of experience and specialized training, you will be looking at over $100,000 a year. You can study for a degree in Computer Programming at most universities across Canada, if you opt for a private college, ensure that they are on the
DLI list
, or you may face challenges in your application for permanent residency and staying in the country.
Red Seal Welder
The second trade on our list, Red Seal welders are in demand worldwide, and Canada is no exception. There are numerous colleges across the country that offer Welding and other trades courses. Completion of high school is required, and then a three-year apprenticeship program. You will complete around 1,560 hours of practical work and an 8-week block of technical training per year.
The major benefit of studying a trade versus a degree is that you are actually earning an income while you study.
As a welding apprentice, you will start at about 60% of what a qualified welder makes
. When you are finished with your apprenticeship, you can take the red seal examination, which if successfully completed can see you making as much as $97,500 a year. As a qualified welder, you will have
numerous options to choose from
when applying for jobs and permanent residency. Canada will be your oyster!
Education
From pre-school teachers to college and vocational instructors, there is a massive demand for educators in Canada. Start with your basic bachelor's of education, offered by universities across the country. Again if you need assistance with funding there will be numerous scholarship and financial aid programs available for educators in training. Attain your provincial teacher's certificate and get to work shaping young minds! The sky's the limit when it comes to a career in education.

The more you study, the more viable you are for promotion and once you have your doctorate, you will be eligible for university professor positions. The average starting school teacher salary in Canada is around $42,600 while more experienced teachers earn up to $67,320 a year. As a college instructor or university professor, you can make between $80,000 and $110,000 per annum.

Tip: be careful when choosing your majors, as a focus on English or French Language could make you ineligible for most International Graduate immigration programs. Studying and graduating from a DLI in Canada is a surefire way to secure a future here. It shows you are hardworking, you see things through and are just the type of person we want to become a fellow Canadian. This shortlist of the 5 best courses to study in Canada is only a sample of what is on offer, and what occupations are in demand. There are many more, such as engineering, carpentry, truck drivers, opticians, pharmacists, pipefitters and therapists that are very sought after and very well paid.

Let us take care of the paperwork while you plan your life in Canada. We make sure that all forms are completed correctly and sent in on time. Simply fill out our application form to receive your assessment today and take one step closer to a happy life in Canada.