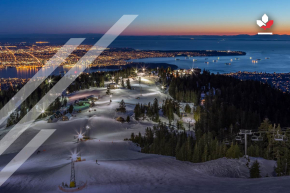 Top Winter Jobs in Canada
As the snowflakes start to sprinkle across the diverse Canadian landscape, an array of exciting winter jobs emerge. This guide presents a captivating insight into the top winter jobs in Canada, proving that job hunting doesn't have to hibernate during the chilly season. Whether you're a local seeking seasonal employment or an international job hunter drawn to Canada's winter charm, our meticulously researched information will guide your career path this frosty season. Thanks to Canada's unique geographical orientation, the winter season brings forth snow-clad beauty and many job opportunities. From instructing skiing lessons on the scenic slopes of Whistler to researching the stunning aurora borealis in the Yukon – the coming cold season opens a multitude of fulfilling careers.
This article will help ensure you have all the details to embark on your wintry job hunt. Let us venture into the world of winter jobs in Canada together. Experience the flurry of possibilities that await in the Great White North.
Top Winter Jobs in Canada

Ski Resort Jobs
Ski resorts, Canada's beating heart of winter, offers various job opportunities. You could be a Ski Instructor, guiding novices down the bunny slopes and teaching them how to navigate the more challenging terrain. Or, you could become a Lift Operator, ensuring visitors safely ascend and descend the beautiful, frosty peaks. Some of the top jobs you can get in
Ski Instructor
Ski instructors are responsible for teaching skiing techniques to individuals or groups of all ages and skill levels. They must have excellent communication skills and be able to provide a safe and enjoyable experience for their students.
Lift Operator
Lift operators are responsible for operating ski lifts and ensuring the safety of passengers. They must have good communication skills and be able to work in a fast-paced environment.
Ski Patrol
Ski patrollers are responsible for ensuring the safety of skiers and snowboarders on the mountain. They must have excellent first aid skills and be able to respond quickly to emergencies.
Snowmaker
Snowmakers are responsible for creating and maintaining snow on the mountain. They must know snowmaking equipment and be able to work in cold and wet conditions.
Resort Receptionist
If you have a knack for hospitality, consider becoming a Resort Receptionist. A receptionist is often the first person guests encounter when they begin their skiing vacation. You will also be their go-to for any questions, issues or features of the resort. As a result, most of your job is ensuring guests' comfort after a long day on the slopes.
Winter Tourism Jobs
Winter tourism isn't solely about ski resorts in Canada. There are countless other places to explore and jobs to consider.
Consider the following jobs if you want to work in the winter tourism industry:
Dog Sled Guide
In Canada's northern regions, dog sledding is a popular tourist activity. As a Dog Sled Guide, you will lead a team of sled dogs and take tourists on guided tours through the wilderness. This job requires physical fitness, as you must handle the dogs and sleds and navigate the snow and ice.
Bartender
If you're more into the social side of things, working as a Bartender at winter festivals could be a good fit for you. As a Bartender, you will be responsible for serving drinks and interacting with customers at winter festivals.
Event Planner
Another option for those who prefer a more social role is to work as an Event Planner at winter festivals. As an Event Planner, you will organize and coordinate events such as winter carnivals, ice sculpture competitions, and other winter-themed activities. These roles require excellent communication and organizational skills and the ability to work in a fast-paced environment.
Winter Festival Jobs
Winter festivals in Canada offer a variety of job opportunities for those interested in event planning, hospitality, and vendor services. Job seekers can find winter festival jobs on job search websites such as Indeed, LinkedIn, and ZipRecruiter.
Winter Sports Photographer
Winter sports photographers are professionals who capture the beauty and excitement of winter sports in Canada. They use their skills and equipment to take stunning photos of the drama and excitement of skiing, snowboarding, other winter sports, and the surrounding landscapes. Jobs in this field include photographers, videographers, and equipment rental.
Ice Rink Jobs
Canada is the birthplace of ice hockey, so naturally, ice rinks are an integral part of winter in Canada. Here are some of the top Ice rink jobs in Canada:
Ice Rink Attendant
They are responsible for maintaining the rink and ensuring safety.
Zamboni Driver
These workers keep the ice surface in top condition by operating the Zamboni and other hand-operated equipment, performing light maintenance, and monitoring equipment.
Hockey Coach
Another great opportunity to get to the heart of life in Canada while working at an ice rink is to coach hockey players for the winter season. As a seasonal hockey coach in Canada, your responsibilities include teaching the skills necessary to play the game, the rules and regulations of the game, ensuring the safety of the skaters, emphasizing fundamental skill development, and creating a season plan that categorizes each week as Pre-Season, Regular Season, Tournament, Off, or Playoff
Figure Skating Instructor
These workers teach figure skating to students. As a seasonal figure skating instructor in Canada, your responsibilities may include preparing and training individual athletes or teams for competitive events, providing leadership, supervision, and coordination for programs and coaching staff, overseeing and making decisions regarding all on-ice operations, and coordinating program delivery, on-ice instruction, planning, and skater development
Concession Stand Worker
Every ice rink has concessions. Getting a job at one is relatively easy and can lead to great opportunities to work with various Canadians. You would be responsible for providing hot drinks and snacks to customers, contributing to the warm, communal atmosphere that ice rinks are known for.
Retail Jobs in Canada
With the winter season comes the holiday shopping rush. Winter is a great time to find seasonal jobs in Canada, especially in the retail industry. Here are some of the best winter retail jobs in Canada:
Retail Associate
Many retail stores hire seasonal workers to help with the holiday rush. Retail associates are responsible for assisting customers, stocking shelves, and processing transactions.
Sales Associate
Sales associates work in various retail settings, including clothing, electronics, and department stores. They help customers find products, answer questions, and process transactions.
Radio Room Operator
Radio room operators work at ski resorts and monitor the mountain and communicate with ski patrol and other staff members.
Junior Salesperson
Junior salespeople work in retail stores and assist customers with purchases. They may also help with stocking shelves and processing transactions.
Liquor Stores
Liquor stores often hire seasonal workers to help with the holiday rush. Workers may be responsible for stocking shelves, assisting customers, and processing transactions.
There are many great winter retail jobs in Canada. Job seekers can find opportunities by searching online job boards like Indeed and LinkedIn or by contacting local businesses directly.
Food Service Jobs in Canada
Ah, the aroma of hot cocoa, the sizzling sound of hearty meals being prepared - food services are vital to winter in Canada. Some of the top food service jobs to keep you warm on those frosty winter days are as follows:
Barista
A barista makes and serves coffee and other beverages. During winter, coffee shops and cafes are busy, making barista a popular job.
Waitstaff
Waitstaff takes orders, serves food and drinks, and ensures customer satisfaction. Restaurants and bars are busy during winter, making waitstaff a popular job.
Cook
Cooks prepare food in restaurants, cafes, and other establishments. During winter, restaurants and cafes are busy, making cooking popular.
Pastry Chef
For those with a sweet tooth, how about becoming a Pastry Chef, creating winter-themed delicacies that warm the soul? Pastry chefs are responsible for creating desserts and baked goods. During winter, there is a high demand for baked goods, making pastry chef a popular job.
Bartender
Bartenders make and serve drinks in bars and restaurants. During winter, bars and restaurants are busy, making bartenders a popular job.
You're not alone if unsure about getting some of these jobs. Many seasonal employment programs have a wide variety of application processes. However, if you plan to apply from outside Canada, online is the best way. Learn more about how to apply for jobs in Canada from outside Canada to help you get started:
The Best Visa for Canada Winter Jobs
Now that you're excited about these winter jobs, you might wonder about the logistics. You'll need a visa to work in Canada if you're not a Canadian citizen. However, applying for a traditional Canadian work permit may cause an issue as most work permits do not accept seasonal employment sufficient to allow you to live and work in Canada. As a result, the most common route is the Working Holiday Visa Canada offers through the International Experience Canada program. The Canada Working Holiday Visa program provides temporary work permits to young people from over 30 countries, allowing them to legally live and work in Canada for 12 or 24 months, depending on their country of citizenship.
The program is part of the International Experience Canada (IEC) initiative, which is the immigration and citizenship department of the Canadian Government. The program is popular because it gives participants an open work permit to work with any employer.
The IEC consists of three programs for young people wanting to live and work in Canada: the working holiday, the young professionals, and the international co-op. The working holiday program is the most popular of the three and allows young people aged 18-30 (18-35 in some cases) from participating countries to live, work, and travel anywhere in Canada.
The easiest way to work a ski season in Canada as a foreign national is to apply for the IEC program. The Working Holiday Club can also help find jobs at some of Canada's most popular ski resorts and hotels.
Learn more about how to start your working holiday in Canada.
So there you have it, the top winter jobs in Canada. Whether you're passionate about the outdoors, customer service, or anything in between, there's a winter job waiting for you in Canada. So why wait?
FAQs
Is it tough to get a job in winter Canada?
Not at all! Canada's demand for winter jobs is high, particularly in tourism and hospitality. You can land a cool winter job in Canada with the right preparation and attitude.
Do I need to speak French to work in Canada?
While it can be beneficial, particularly in the province of Quebec, it's not a requirement for most winter jobs. English is widely spoken throughout Canada.
What are the working conditions like?
Winter jobs in Canada can be demanding, particularly cold ones. However, Canadians are known for their friendly and supportive work environments.