How to Get a Business Visa for Canada in 5 Easy Steps
MAY 16, 2022
|
WESLEY ALLAN
With Canada's economy continuing to grow even stronger with its unemployment rate down to only 5.3 percent, now is the right time to build your business in Canada. The question is, how do you go about it?
This article explains the types of business visas you can apply for and how to use them in five easy steps
.
You'll know what documents you need and where to send them. This article will give you and your business the best chance to receive your Business Visa for Canada or your Business Visitor Visa as easily and quickly as possible.
Business immigration to Canada is traditionally classified in two different ways. First, there are those looking for a Business Visa - specifically a Canada Start-up Visa which allows them to come to Canada to start their business. On the other hand, there are those seeking a Business Visitor Visa, allowing them to temporarily go to Canada for business purposes.
Business Visitor Visa
The Canadian government describes a Business Visitor as someone who isn't part of the Canadian Labour market but has come to Canada for international business activities. Business activities such as expanding your business in Canada through advancing your business relationships or investing in a Canadian company are common for business visitors. Those with a Business Visitor Visa are generally allowed to stay up to six months, though most of them only stay for the stipulated period of time that it takes to complete the work in Canada. -Getting a Business Visitor Visa is a straightforward process. The first step is to make sure you're going to Canada to do what the government considers business activities and that you meet the criteria.
Below is what the Canadian government considers business:
Purchasing Canadian goods and services on behalf of a foreign company or government.
Ordering Canadian goods or services.
Attending conferences, trade fairs, meetings or conventions.
Giving after-sales service as part of a sales agreement.
Being trained in Canada to work outside of Canada.
Training Canadian employees for a business outside of Canada.
Being trained by a Canadian company on how to use their equipment or services.
To enter Canada, you'll need a visitor visa or electronic Travel Authorization (eTA) and proof of your COVID-19 vaccination. You would also need to prove that you're a business visitor. You must show:
You don't plan to stay for over six months.
You won't enter the Canadian labour market.
Your primary source of income is outside Canada.
Your documents support your application.
If you need to stay for longer than six months, you'll need to apply for a work permit.
Getting a full-blown Business Visa is more complex than a Business Visitor Visa. However, these five simple steps should make the process far more straightforward.
Step 1: Confirm Your Eligibility For a Canadian Business Visa
The Canadian government provides permanent residence under the Business Immigration program. In addition, one of the major programs they produce is the Canada Start-up visa program. This gives permanent residency to those intending to operate a new business.
For a Canada Start-Up Visa to be eligible, your application will need
At least one designated angel investor group that will invest a minimum of $75,000 in the business.
At least one designated venture capital fund will invest a minimum of $200,000 in the company.
A designated business incubator will accept the applicant into its incubator program.
Proof you meet the Canadian Language Requirements.
Sufficient funds to settle in Canada.
Step 2: Gather Documents and Fill Out the Application Forms
To receive a business immigration visa, you'll need to assemble the following documents:
A passed medical exam from an authorized doctor
Valid police certificates from your country that show you have no criminal record from any country you've spent longer than 6 months in since the age of 18
Identification and civil documents from your current country
Your letter of support
Children's information (if applicable)
2 clear photographs of you and whichever family members are applying with you
Proof of language proficiency
Fee payment
Applicants must have all documents certified by authorized persons and translated to either English or French.
As well as providing your documents, you need to fill out the following application forms:
Generic application form to Canada
Additional Dependents/Declaration (if applicable)
Schedule A: Background/Declaration
Supplementary Information - Your travels
Schedule 13 - Business Immigration Programs - Startup business class
Additional Family Information
Use of a representative
The Canadian government has a complete document checklist that covers all parameters around documentation.
Once applicants have filled out all forms and documents gathered, you can move on to your next step towards business immigration to Canada.
Step 3: Pay the fees
As with any visa application process, there are certain administration costs involved. Many of these costs are broadly similar to a general visa application process. You can calculate the cost of your application based on the criteria below:
Application (per person, according to the IRCC)
$CAN
Your application processing fee ($1,625) and Right of Permanent Residence Fee (RPRF) ($515)
2,140
Your application (without right of permanent residence fee)
1,625
Include your spouse or partner's processing fee ($850) and RPRF ($515)
1,365
Include your spouse or partner (without RPRF)
850
Include a dependent child
230
Biometrics (per person)
85
Biometrics (per family) (2 or more people)
Maximum fee for a family of 2 or more people applying at the same time and place
170
The Canadian government recommends you pay the RPRF upfront to avoid delays. You must pay it to receive your permanent residence.
Step 4: Submit Your Canada Business Visa Application
Applicants must submit all completed forms and documentation to the Immigration, Refugees and Citizenship Canada (IRCC) web portal or, if you can, by mail via the IRCC office mailing addresses. If any data or information changes, update your application with the IRCC as soon as possible. Make sure your application is signed and dated before it's submitted, and include the last page/s of your application which contain your unique barcodes.
Step 5: Processing
This is always the most agonizing part of your business immigration to Canada, as you have to wait until your application is processed. Once your Business Visa for Canada application is submitted, the IRCC will conduct a complete check to ensure all application forms and supporting documents are completed. If your application is unfinished, the IRCC will return it without creating a file. On the other hand, if your application is complete, you'll receive an acknowledgement of receipt, which will include your file number, ways of contacting the IRCC and an outline of future processing steps.
Certain things you can do to make the processing easier are:
Make sure you have submitted all of the necessary documents
Pay your fees at your earliest chance
Make sure to notify the IRCC if any information changes
The IRCC will contact successful applicants and provide instructions on the necessary steps to take.
Provincial Nominee Program (PNP) Entrepreneur Visas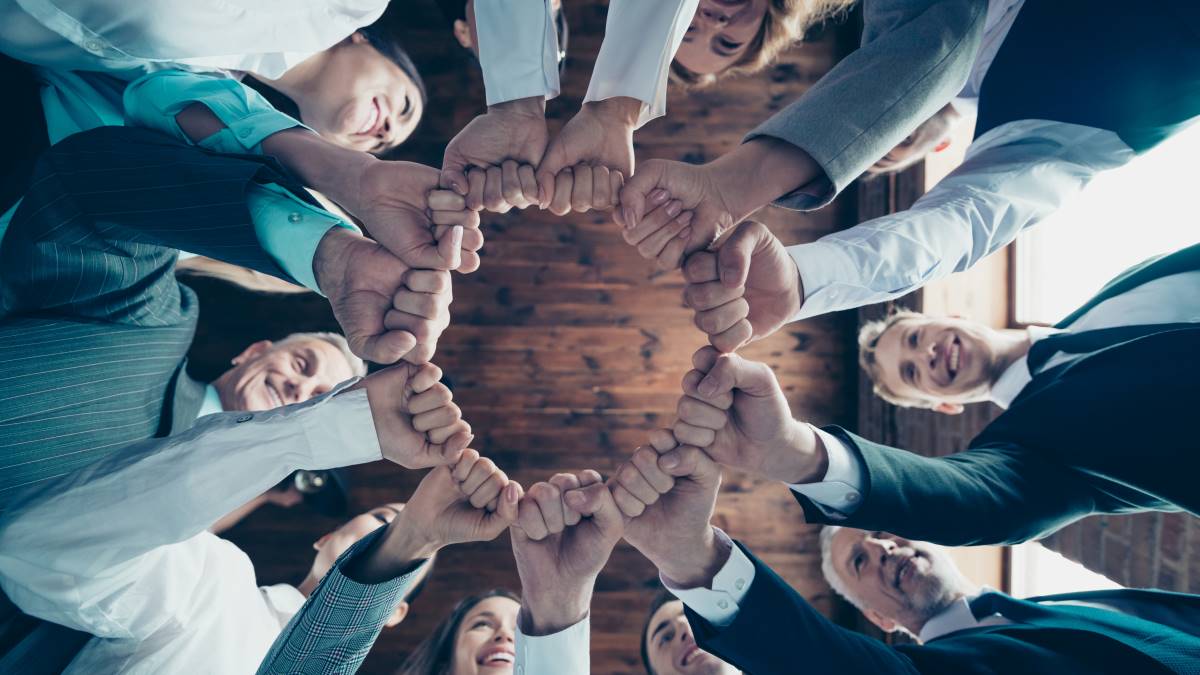 Different provinces need different types of businesses to support their economies. For an entrepreneur to qualify, they need a minimum personal net worth of $500,000 and should be interested in establishing or buying a business in Canada.
The province defines the different Provincial Nominee Programs based on their criteria. They are as follows:
International Graduate Entrepreneur Immigration Stream
Self-Employed Farmer Stream
British Columbia - Entrepreneur Immigration Stream (Regional Pilot)
Manitoba
Entrepreneur Pathway
Farm Investor Pathway
New Brunswick - Business Immigration Stream
Newfoundland and Labrador
International Entrepreneur Stream
International Graduate Entrepreneur Stream
Northwest Territories - Business Stream
Nova Scotia
International Entrepreneur Stream
International Graduate Entrepreneur Stream
Ontario - Entrepreneur Stream
Prince Edward Island - Entrepreneur Work Permit
Entrepreneur Category
International Graduate Entrepreneur Category
Farm Owner and Operator Category
Yukon - Business Nominee Program
Each program has its requirements based on the needs of the province, which are constantly changing. To learn more about the Provincial Nominee Program Entrepreneur Visa, you should visit the Investor Visa page.
Time to Begin Your Process.
Business immigration to Canada can be a complicated business. Knowing whether to apply for a Business Visitor Visa, a work permit, a Business Visa for Canada, or a PNP Entrepreneur Visa can decide whether you'll be able to begin your journey of doing business in Canada. Applicants must ensure they know which business visa program they're eligible for, can follow the application process correctly, have all of the necessary documentation for their application to succeed, and know to whom they must contact and submit their information. To be sure of which Canadian business Visa program is the best fit for you, click the button below.
FAQs
Is there a way to extend your Business Visitor Visa for Canada beyond six months?
No. If you need to stay longer than six months for work purposes, you should apply for a work visa. Provided you have a letter of support or employment from your employer or investor, you should attain a work visa relatively quickly, mainly if you're already working in Canada.
How do I know which Investor programs or groups aren't designated?
The IRCC has a list of designated venture capital funds, angel investor programs and business incubators. Applicants can seek out their letter of support, request funding and build whatever relationships they need before embarking on their business immigration to Canada.
Why does a venture capital fund have a different minimum investment than an angel group?
Venture capital funds are generally large companies with a pooled investment with a sizeable team of investors. To put it simply, an angel investor is usually a single person investing directly into the business. As a result, the angel investor will need to invest less to prove their commitment to the company than the venture capital fund.