How Does Using An RCIC Help Me Immigrate to Canada
Canada, known for its diverse culture, robust economy, quality healthcare, and excellent education system, is a popular destination for immigrants worldwide.
For those wanting to move to Canada, Canada's Immigration System is designed to attract skilled workers and entrepreneurs who can contribute positively to the country's economy. Many of Canada's immigration programs operate on a points-based system, where applicants are evaluated based on age, education, work experience, language proficiency, and adaptability. The higher the score, the better the chances of receiving an invitation to apply for permanent residency. Every visa and immigration program has meticulous eligibility criteria and often very in-depth application processes where one misstep could mean you have to start the whole process again, costing you time and money.
For many applicants, immigrating to Canada can be complex and challenging to navigate alone. This is where a Regulated Canadian Immigration Consultant (RCIC) comes in.
What is a Regulated Canadian Immigration Consultant (RCIC)?
An RCIC or Regulated Canadian Immigration Consultant is a certified professional authorized by the College of Immigration and Citizenship Consultants (CCIC) to provide immigration advice and services. RCICs are well-versed in Canadian immigration laws and procedures and can guide individuals through the immigration process.
They provide crucial assistance in understanding and navigating complex immigration pathways, programs, and requirements. They can also help prepare and submit immigration applications, represent individuals in dealings with Immigration, Refugees, and Citizenship Canada (IRCC), and provide advice and support throughout the immigration process.
Canadian Immigration Consultants play a significant role in the immigration process. They are equipped with the knowledge and expertise to understand the intricacies of Canada's immigration policies and systems. They guide applicants through the complex immigration procedures, ensuring they meet the eligibility requirements and adhere to the necessary protocols.
How an RCIC Can Help You Immigrate to Canada
RCICs offer a plethora of services tailored to the needs of each applicant. Canadian Immigration Consultants help applicants understand their immigration options, choose the best program for their situation, prepare their applications, and provide ongoing support. They also stay updated with the latest changes in immigration laws and policies, ensuring applicants receive accurate and current advice.
RCICs Administer Honest and Expert Immigration Evaluations
RCICs provide honest, expert evaluations of an individual's likelihood of immigrating to Canada. They assess the candidate's profile against the current immigration rules and requirements, objectively assessing their chances. This enables the individual to make informed decisions about their immigration journey.
---
RCICs Can Provide You With Programs and Strategies to Help Your Eligibility
RCICs comprehensively understand Canada's various immigration programs. Once they evaluate you, they can recommend the best program based on an individual's profile and goals and strategize to improve their eligibility. For example, many Canadian visas and immigration programs base some eligibility requirements on candidates' ability to function effectively in Canada. One of the major ways they can determine this is through candidates' language ability in Canada's official languages - English and French.
As a result, candidates often have to submit a certified language test like IELTS or CELPIP to be scored on the Canadian Language Benchmark. A high score for one of these tests can be vital to successful immigration and integration. If your language ability isn't up to the level needed, it could stop you from realizing your Canadian dream.
Once an RCIC fully evaluates you, they can present helpful programs and resources like an IELTS preparation course to help you maximize your eligibility for your chosen program.
---
RCICs Will Review and Submit Your Documentation on Your Behalf
Optimized. That's the level of precision that RCICs - Registered Canadian Immigration Consultants - strive for in their work. Every day, these specialists meticulously review and prepare all necessary paperwork for immigration applications, with an unwavering commitment to accuracy. Their role is pivotal in ensuring the application is correctly filled out and includes every essential document required. This meticulous approach significantly reduces the risk of rejection due to errors or oversights.

Furthermore, these Canadian immigration consultants serve as vital guides throughout the complex labyrinth of immigration laws and processes. They leverage their comprehensive knowledge and experience to provide tailored advice and solutions that align with each client's unique circumstances and goals. Not only do they help clients navigate the procedural intricacies, but they also ensure they stay abreast of the ever-evolving immigration landscape. Consequently, their expertise transforms what could be a daunting journey into a smooth and assured transition.

In today's digital era, these professionals harness technology's power to streamline processes and enhance communication with clients across different time zones. Their dedication and proficiency make them indispensable assets in the world of immigration services, thereby living up to the high expectations vested in them by clients worldwide.
---
RCICs are Well Versed in the Canadian Immigration Process
To become an RCIC, candidates must meet academic requirements and complete a one-year certification program. RCICs must complete an accredited program, such as an Immigration Diploma, at one of Canada's nine CCIC-approved post-secondary institutions. They must also pass a rigorous exam and meet other eligibility criteria. As a result, to be an RCIC, you must have an in-depth knowledge of the Canadian immigration system and have a clear understanding of all 100+ Canadian visa and immigration pathways.
RCICs are critical in guiding individuals through the sometimes complex immigration process. RCICs are professionals authorized by the CCIC to provide immigration advice and services. They have a comprehensive understanding of Canadian immigration laws and policies and can offer valuable guidance to prospective immigrants.
RCICs can help you understand your options and choose the most suitable immigration route based on your circumstances. They can assist you with preparing your application, ensuring all documents are correctly filled out, and all necessary materials are included. This can significantly increase your chances of success, as many applications are denied due to errors or omissions.
Additionally, RCICs can represent you in communications with the Canadian government, relieving you of the stress and complexity of navigating these interactions independently. They can also keep you updated on changes in immigration laws and policies that may affect your application.
In short, enlisting the services of an RCIC in Canada can provide invaluable support throughout your immigration journey, from understanding your options to successfully submitting your application.
---
RCICs Tailor Your Immigration Plan to Your Specific Needs
Every individual's immigration journey is unique. RCICs consider the individual's specific circumstances and goals and tailor an immigration plan to enhance their chances of success. Through the evaluation process, they can help you ensure your eligibility, ensure you are applying to the right program and ensure the strategy works well with your schedule, lifestyle, budget, limitations, eligibility, and country of origin.
---
RCICs are Regulated and Approved by the Canadian Government.
RCICs are regulated by the CCIC, a regulatory body appointed by the Canadian government. To maintain their RCIC status, immigration consultants must adhere to certain rules and regulations set by the Canadian government and the College of Immigration and Citizenship Consultants. RCICs must comply with the rules and policies set by the Canadian government and the CICC. RCICs must continuously focus on professional development and adhere to the Canadian government's rigorous code of conduct. As a result, if you experience poor performance or your RCIC does not deliver on their services, they risk losing their RCIC status, meaning they must ensure they give high-quality service to every client.
How to Verify an RCIC's Credentials
Ensuring your chosen RCIC is legitimate absolutely vital, particularly as many RCIC services can host thousands of dollars. Here's a quick breakdown of how to ensure your RCIC is legitimate:
Step 1: Check with the CICC
Step 2: Search Your RCIC

Enter the last name, first name, or registration number of the consultant you want to verify.

Step 3: Check the RCIC Status

Check that the consultant is authorized and "active" by using the public search register.
It is important to remember that you can always choose to represent yourself in immigration matters. Avoid representatives who promise guaranteed results or ask for fees upfront before providing services. Always verify the representative's credentials with the appropriate regulatory body before starting your process.
---
They Can Represent You with Certain Government Authorities
RCICs can represent individuals in their dealings with IRCC and other government authorities. They can communicate on the individual's behalf, ensuring all correspondence is handled professionally and efficiently. This means you don't have to prepare for a daunting and often difficult interview process and can rather focus on preparing for your new life in Canada.
Whether you want to apply for Express Entry, the Provincial Nominee Program, a Pilot program, family sponsorship, or a work or study permit, an RCIC can help you start your process.
FAQs
It's common to have questions about RCICs and their role in the immigration process. Here are some frequently asked questions:
What is the Difference Between an RCIC and an Immigration Lawyer?
RCICs and immigration lawyers can provide immigration advice and services. However, an immigration lawyer has a broader scope of practice, including representing individuals in court.
How Much Do RCICs Charge for Their Services?
The cost of hiring an RCIC varies depending on the complexity of the case and the services required. It depends heavily on your country of origin, the visa required, how many people are applying, and how much is needed from the RCIC. It is advisable to discuss fees upfront to avoid any misunderstandings.
Can an RCIC Guarantee Success in my Immigration Application?
No, an RCIC cannot guarantee the success of an immigration application. The decision lies solely with IRCC. However, an RCIC can enhance your chances of success by providing expert advice and guidance.
Your Canadian Journey - In Safe Hands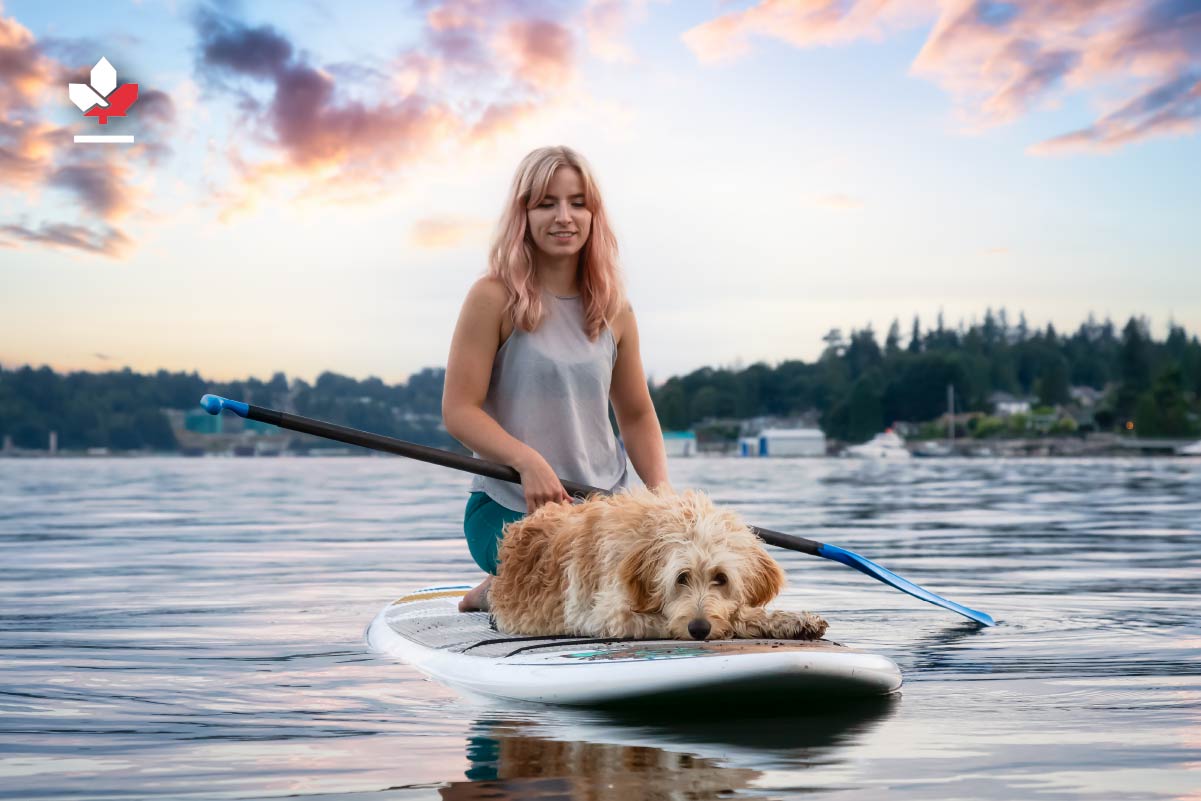 An RCIC plays a vital role in the Canadian immigration process. They provide expert advice and guidance, helping individuals navigate complex immigration pathways, requirements, and procedures. By hiring an RCIC, individuals can maximize their chances of immigrating in Canada.
So why not take the first step toward achieving your Canadian dream? Schedule a consultation with our RCICs today.