Service With a Smile: How to Work in Canada's Hospitality Sector
DEC 13, 2019
|
ROBYNN FARRELL
Canada is any foodies' dream destination. With its highly diverse culture, you can find specialty cuisines from all around the world and of course, a bowl of hot Canadian poutine around every street corner.
The food industry in Canada is a billion-dollar industry; new restaurants open their doors every month and food sales at restaurants are on the rise.
That means
more servers and server supervisors/managers in Canada are needed than ever before
. If you have been working in the hospitality industry, you may qualify to immigrate to Canada.
Learn more about working in Canada's hospitality sector below:
How to Immigrate to Canada as a Server
1. Identify Your NOC Code
The National Occupational Classification (NOC) framework consists of a
skill level
and
four-digit code
for every occupation in the labor market. NOC Codes are used to classify jobs by the Canadian Government, Provinces, and Territories to pinpoint which occupations are in-demand in the area, and more importantly, which programs you can apply through to immigrate to Canada as a server. As shown below, servers are classed as NOC Code
6513 under skill level C
for intermediate skilled positions.
| | | |
| --- | --- | --- |
| Job Title | NOC Code | Skill Level |
| Food and Beverage Servers | 6513 | C |
2. Discover Eligible Immigration Programs and Streams
Those who are classed as
NOC code skill level C can be eligible to immigrate to Canada through the
Atlantic Intermediate-Skilled Stream
of the
Atlantic Immigration Pilot Program
and some
Provincial Nominee Programs
as well as work in Canada as a server with a
Working Holiday Visa.
Atlantic Intermediate-Skilled Program (AISP)
The Atlantic Intermediate-Skilled Program (AISP) is a subcategory of the
Atlantic Immigration Pilot Program
that aims to help Canada's Atlantic region bring international workers with intermediate skills, like servers, to the Eastern Canadian provinces to fill gaps in the labor market. Successful candidates who apply through the AISP will be granted permanent residency status in Canada. Another great advantage of the AISP is that employers in Canada do not need to obtain a Labour Market Impact Assessment (LMIA) form to hire international servers.
AISP Eligibility Criteria
Applicants must have:
- Work experience as a server
- A valid job offer from an employer
- A High school diploma
- English or French language proficiency
- Enough funds to settle in the country
Working Holiday Visa
A Working Holiday Visa does not allow you to gain permanent residency in Canada, but it does allow you to
work freely in Canada as a server for up to 12-24 months.
This is a great way to get a taste of life in Canada before you move there permanently! When your Working Holiday Visa expires and you decide to apply for permanent residency, you'll already have made friends; know which city you'd like to call home and have connections with employers in Canada.
Learn more about the
Working Holiday Season
in Canada for 2020.
How to Immigrate to Canada as a Food Service Manager
Foodservice managers are classed as
NOC code 0631
under
skill level 0
for managerial positions in the National Occupation Classification, as shown below.
| | | |
| --- | --- | --- |
| Job Title | NOC Code | Skill Level |
| Restaurant and Food Service Managers | 0631 | 0 |
1. Express Entry
One of the best immigration programs for
Food Service Managers
is the
Federal Skilled Worker Program
(FSWP) which is a category under the popular
Express Entry System
that fast tracks immigration in as little as 6 months! To apply for this program, you must create an Express Entry profile and meet the eligibility criteria.
Express Entry profiles are scored according to the Comprehensive Ranking System (CRS) which measures criteria listed below.
CRS Criteria Awards Points For:
Age
CLB Language proficiency (English and French)
Level of Education (In and outside Canada)
Work Experience (In and outside Canada)
Arranged employment
Provincial Nomination achieved
Sibling in Canada
Your spouse's profile (if married)
2. Provincial Nominee Programs (PNP)
Alternatively, there are provinces in Canada with a high demand for
Food Service Managers.
Each province has its own
special immigration programs and streams
(more than 60)
that allow foreign nationals to apply directly to the Provincial Governments.
Top 3 Canadian Provinces That Need Food Service Managers
Province/Territory
Immigration Stream
Average Annual Salary

Alberta, Edmonton

Alberta Express Entry Stream

Alberta Opportunity Stream

$41,000

British Columbia, Vancouver

International Skilled Worker Category

$43,728

New Brunswick, Moncton

New Brunswick Provincial Nominee Program Express Entry Labour Market Stream

New Brunswick Provincial Nominee Program Skilled Workers With Employer Support Stream

$33,659
How We Can Help You Move to Canada
Canadian immigration is a lengthy and difficult process with countless documents and stacks of paperwork to complete and submit before immigration program deadlines. Our Regulated Canadian Immigration Consultants (RCICs) are immigration strategists. That means they can help you find the best immigration program for you (and your family) to move to Canada.
Using an RCIC will make the entire process simple and stress-free. We handle the paperwork while you choose your dream job in Canada. All you have to do is fill out our application form to receive your assessment today and we'll take care of the rest. It's just that simple.
Start Your Journey
How to Apply for a Work Visa in Canada as a Nurse
Working in Canada is a popular choice amongst nurses for many reasons. Find out why and how to apply for a work visa in Canada here!
April 21 2021
13 Reasons Why You Should Immigrate to Canada
Find out 13 ways that Canada can change your way of life for the better.
April 16 2021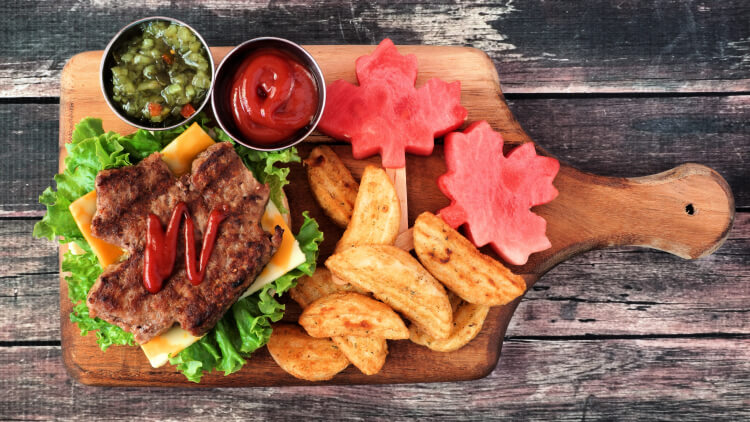 Why You Should Take a Foodie Holiday in Canada
With cuisines inspired by the diverse cultures in the country, travelers will have no shortage of foods to try and places to try them.
April 13 2021
5 Ways to Get Canadian Permanent Residency
Want to know how to get Canadian Permanent Residency? Here are 5 ways to move to Canada in 2021.
April 09 2021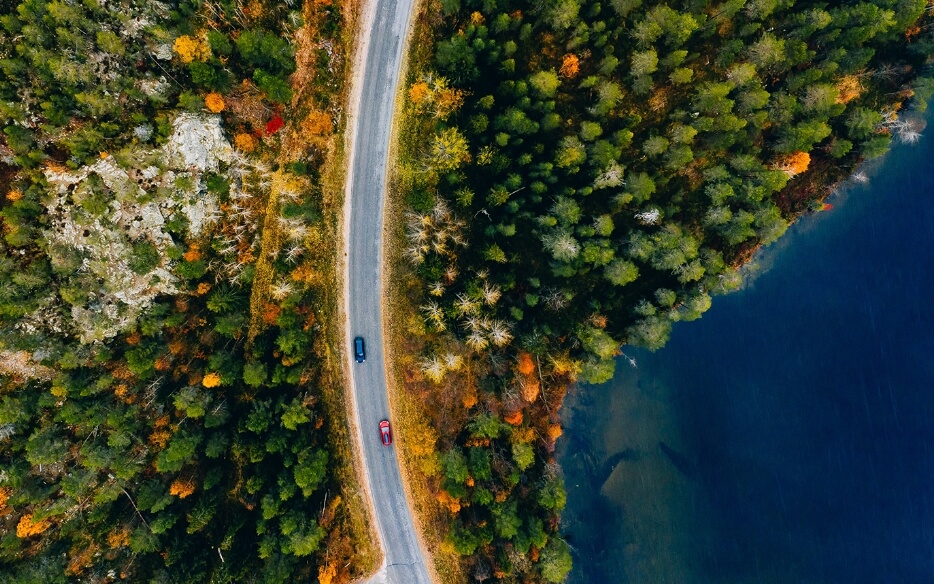 How to get Express Entry to Canada in 2021
What are the trends of Express Entry Canada 2021 draws? Find out how you can receive an ITA to immigrate to Canada this year!
March 16 2021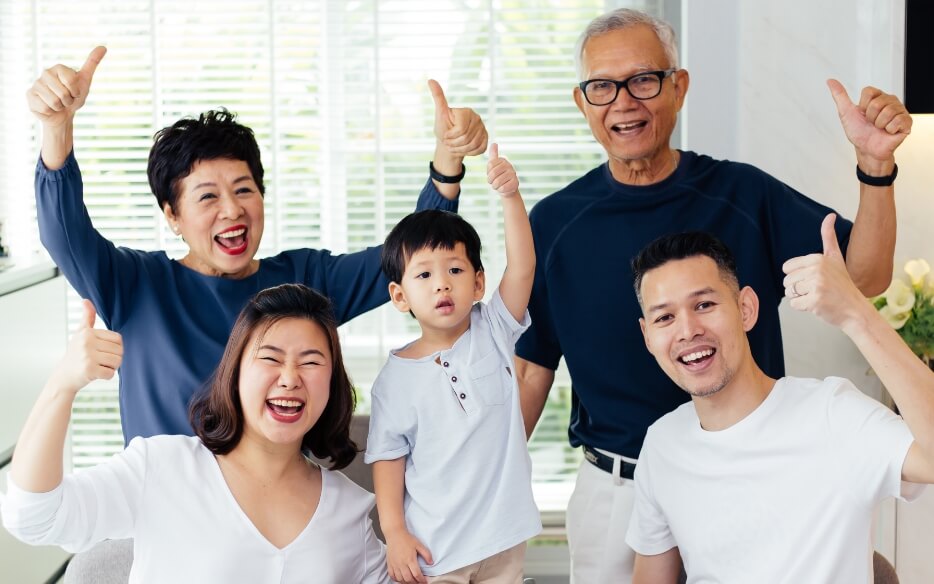 Immigrate to Canada from the Philippines in 2021
Even minimum wage workers earn upwards of $30,000 a year in Canada, and enjoy a very good quality of life.
March 11 2021