New Wave Of 370,000 Healthcare Workers Needed in Canada
JAN 20, 2020
|
ROBYNN FARRELL
Canada has always been prized for its outstanding healthcare sectors, particularly its above-par service delivery. But, the next 5 years will prove to be challenging for Canadian hospitals, clinics, wellness centers and long-term care facilities that face a shortage of 370, 000 workers in the medical industry.
While medical professionals, like doctors and nurses, have always been in-demand in Canada, different types of skills and abilities are needed in the healthcare sector to keep things running smoothly and optimal over the next decade, according to the RBC report, Paging. Dr. Data.
So, what are these crucial skills?
Medical institutions will need more human skills - "
communications, collaborations, critical thinking
" while at the same time, need a surge of "
digital and data skills
" that are in short supply everywhere.
A mix of these skills is believed to "soften the landfall of the silver tsunami" in the Canadian healthcare sector. The silver
tsunami is a reference to Canada's rapidly aging and retiring workforce as a primary cause for many job and skills losses throughout the country.
The Canadian Government is looking over the border to help solve the crisis by welcoming skilled foreign workers into the country on a temporary or permanent basis.
Since 2016, 335, 000 immigrants have been employed in health-related occupations in Canada.
If you have tech skills or exceptional soft skills, you can apply to jobs in Canada with a valid work permit or even better, apply for a Canadian eligibility assessment to discover which immigration programs and streams you qualify for!
Start My Journey
Work in Canada's Healthcare Sector with Tech Skills
As science and technology meet, more and more
tech workers are needed in Canada's healthcare sector to lead the way for innovation and medical breakthroughs. Foreign nationals with science, technology, engineering, and math (STEM) skills are readily welcomed to work in Canada and make up half of all STEM degree holders in the country!
Here are some of the top tech occupations needed in Canada's healthcare sector over the next 5 years.
| | |
| --- | --- |
| Average Salary | Occupation |
| $107,500 | Data Scientist |
| $65, 871 | Telehealth Nurse |
| $80, 502 | Bioengineer -3D Printing |
| $53, 063 | Robotics Engineers |
| $122, 000 | Software Development Engineer |
| $45, 845 | Graphic Designers |
| $52, 650 | Computer Programmers |
| $42, 709 | Computer Technicians |
How to Work in Canada's Tech Hubs
Apart from the fact that most hospitals are situated in Ontario, Canada, it also happens to be home to big players, like Google, Facebook, Glassdoor, Shopify and Amazon. Other companies have opened offices in Vancouver and Montreal, among other places.
Ontario Human Capital Priority Stream
The
Ontario Human Capital Priority Stream
is an immigration gateway for skilled foreign workers with the right qualifications and experience to permanently move to the province of Ontario. Hundreds of foreign tech workers from countries like the
UAE, Australia, and Brazil
, successfully live and work in the province through Canada's highly effective
Express Entry system.
What is the Express Entry?
The Express Entry is an online, points-based application management system that manages applications for immigration programs, like the
Federal Skilled Worker Program
which directly links to the
Human Capital Priority Stream.
How does it work?
You are required to create an online Express Entry profile. The Express Entry System scores and ranks your profile according to factors such as your age, language skills, education, work experience and more. Based on the eligibility criteria, you get a Comprehensive Ranking Score (CRS). The highest-ranking candidates are chosen and given Invitations to Apply (ITA) for permanent residence during routine Express Entry draws that take place every two weeks
.
Global Talent Stream
The
Global Talent Stream
allows certain skilled workers (listed below) to obtain a
work permit within two weeks
of applying! The best part? Hospitals and other healthcare facilities within Canada who hire these exceptionally skilled workers must comply to pay them a minimum wage of $38,46 an hour that amounts to an
annual salary of $80,000.
| | |
| --- | --- |
| NOC Code | Occupation |
| 0213 | Computer and information systems managers |
| 2147 | Computer engineers |
| 2161 | Mathematicians and statisticians |
| 2171 | Information system analysts and consultants |
| 2172 | Database analyst and data administrators |
| 2173 | Software engineers and designers |
| 2174 | Computer programmers and interactive media developers |
| 2175 | Web designers and developers |
| 2281 | Computer network technicians |
| 2283 | Information system testing technicians |
| 5131 | Producer, technical, creative and artistic director and project manager - Visual effects |
| 5241 | Digital media designers |
Work in Canada's Healthcare Sector with These Crucial Soft Skills
Calling all sociology, management, and business majors!
Your soft skills, like effective communication and critical thinking, will come in handy when you work in Canada. On the other hand, an education qualification may not play such an important role in securing a job in healthcare. With a new emphasis on
skills transferability,
it can help displaced retail workers become patient-flow coordinators in a clinic, for example.
An estimated 330, 000 healthcare jobs in Canada need workers with at least three of the skills listed below:
Human Soft Skills
Effective Communication
Monitoring
Active Listening
Social Perceptiveness
Service Orientation
Critical Thinking
Ethical Judgement
Quick Thinking
Relationship Building
Technology
If you work in an environment that requires you to utilize soft skills and it's your dream to work in Canada, you can apply for a work permit after you've secured a job by searching for vacant positions on job sites like
Monster
and the Canadian
Job Bank
.
Alternatively, you can apply for a
Canadian eligibility assessment
to discover which
immigration programs and streams
you qualify for! Find out more below.
What We Do
With so many programs, streams and pilots to choose from, the immigration process can be quite daunting. Luckily, you don't have to take it on alone.
Our team of
Regulated Canadian Immigration Consultants
(RCIC)
is immigration experts who can assist you throughout the entire process, from start to finish. RCICs help you discover the best pathway to Canada based on your individual needs and requirements. They also handle all of the required paperwork on your behalf to ensure that your application is faultless and optimized for success.
Prepare for your next journey with professionals who really care about helping you. Take the first step, fill in the contact form below.
How to Apply for a Work Visa in Canada as a Nurse
Working in Canada is a popular choice amongst nurses for many reasons. Find out why and how to apply for a work visa in Canada here!
April 21 2021
13 Reasons Why You Should Immigrate to Canada
Find out 13 ways that Canada can change your way of life for the better.
April 16 2021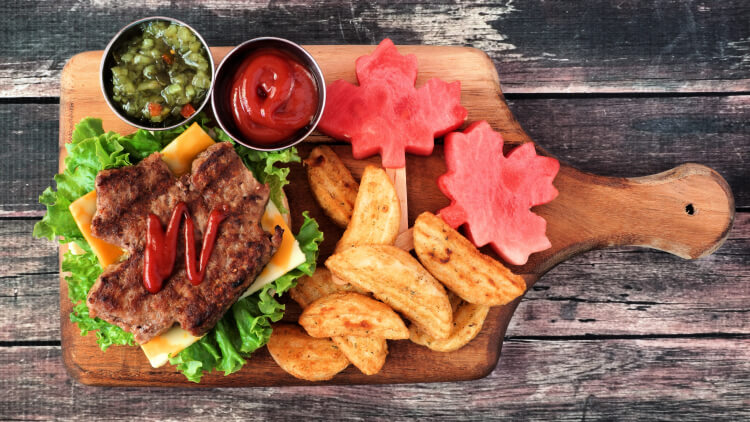 Why You Should Take a Foodie Holiday in Canada
With cuisines inspired by the diverse cultures in the country, travelers will have no shortage of foods to try and places to try them.
April 13 2021
5 Ways to Get Canadian Permanent Residency
Want to know how to get Canadian Permanent Residency? Here are 5 ways to move to Canada in 2021.
April 09 2021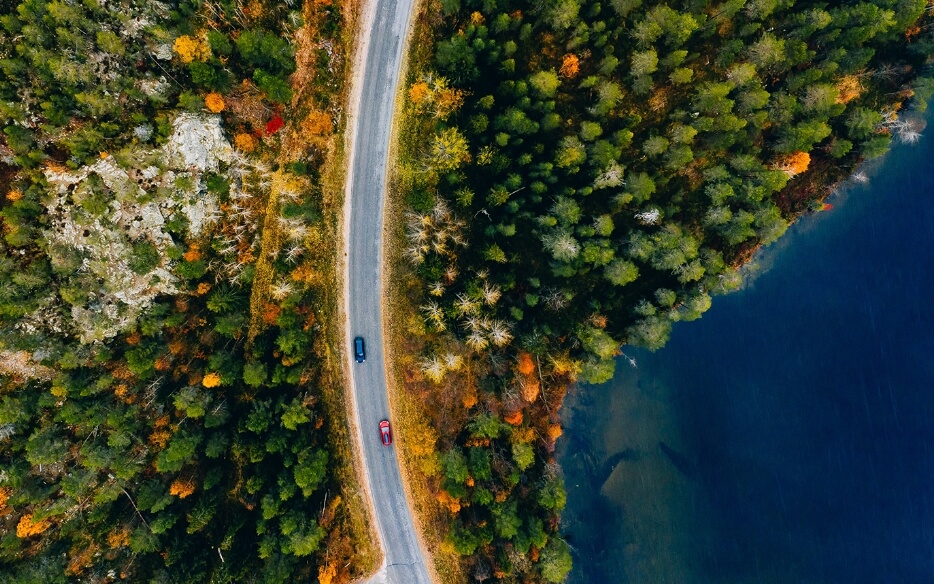 How to get Express Entry to Canada in 2021
What are the trends of Express Entry Canada 2021 draws? Find out how you can receive an ITA to immigrate to Canada this year!
March 16 2021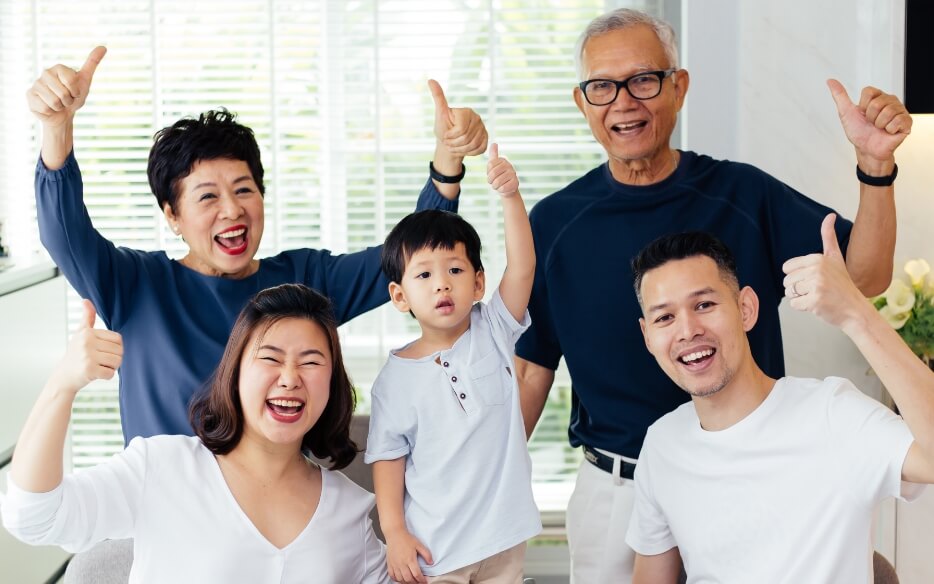 Immigrate to Canada from the Philippines in 2021
Even minimum wage workers earn upwards of $30,000 a year in Canada, and enjoy a very good quality of life.
March 11 2021