Living in Canada: Coldest Cities with the Warmest People
SEP 11, 2020
|
ROBYNN FARRELL
There are few things that compare to finding a good small town to call home. Naturally there are downsides to living somewhere where everybody knows your name, but the upsides far outweigh them as you may soon find out. The great thing about deciding where to live in Canada, is that if you throw a dart at a map, you'll probably land on a good choice to start a new life. Still, it doesn't hurt to know some of those that have the best reputations, right? And to shine in Canada as a friendly town, you have to be
really friendly
, considering that's what the whole country is known for! All of the towns and cities we are about to look at get a little chilly in the winter time, the winner drops to a nippy -26 degrees celsius at the peak of winter, but the warmth of their townsfolk will see you through every year.
Cold Towns, Warmer People
While these towns may all fall below zero in the winter, the good people that live in them keep the community spirit alive. These are just a few of Canada's best small cities and towns to live in.
St Johns, Newfoundland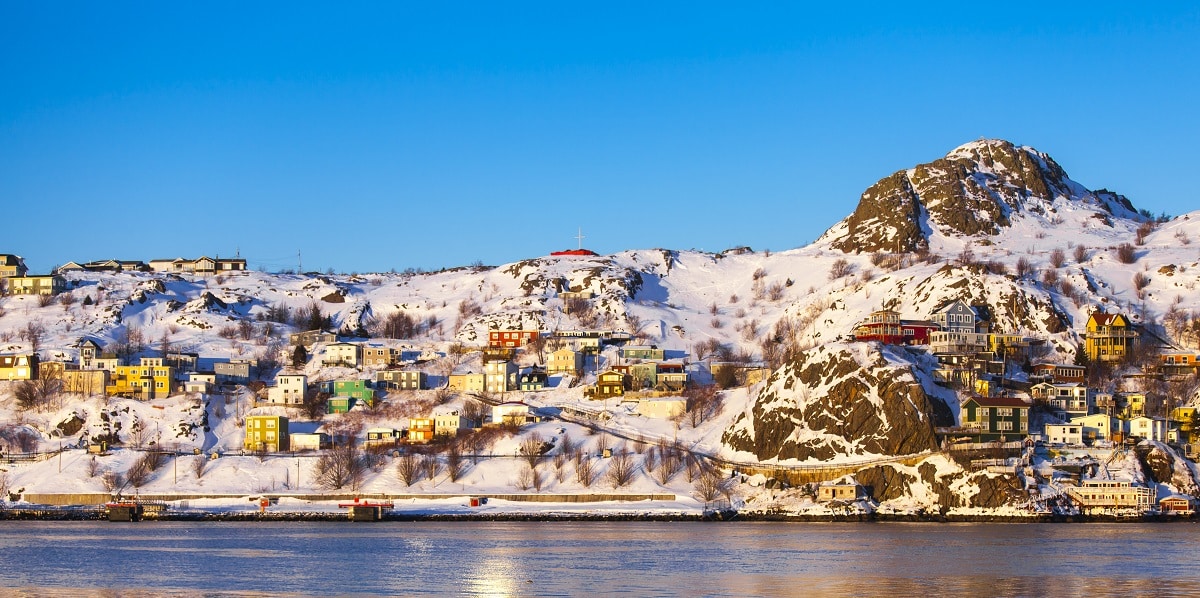 The only way to upset a resident of this beautiful, centuries old, colourful town is to tell them that Toronto is a more open and inclusive place to live in than their own town. Probably the friendliest town on our list, ask a resident of St Johns for directions and they may just walk you all the way to where you're going. Anti-populist politics (aka anti-President Trumps' style) and pro-immigration are the towns calling cards, with the overwhelming majority of residents open to welcoming newcomers. With a population of a little over 109,000 people, it is mostly made up of caucasians but residents look forward to seeing healthy change over the coming years. The winters aren't exceptionally cold due to the town being located on the Atlantic coast, -8 degrees is as cold as it gets and a balmy 20 degrees celsius is a normal summer day. Like the other Atlantic provinces, Newfoundland and Labrador is desperately trying to attract newcomers due to its aging population. The
Atlantic Immigration Pilot
is a great pathway to permanent residency.
Truro, Nova Scotia
Truro, like St Johns, is also located in one of the Atlantic provinces, Nova Scotia. If you are looking for a job offer in Canada, you could do a heck of a lot worse than Truro. Located in the heart of the province and only forty minutes from Halifax, this shire town offers anything anyone could need and then some. Great restaurants, check; hospital, check; community centre, check; library, check; college, check; and to top it all off a beautiful waterfall right in the middle of town. It really is like something pulled out of a fairytale and has to be seen. The town has a thriving economy made up of local business, restaurants, retailers and a farmers market. There are any number of opportunities to be had, from professional job seekers to keen entrepreneurs. The town is described as enjoying the best of both worlds,
offering all the commercial and public services of a large urban centre while somehow maintaining it's small town ambience and powerful community spirit
. Winters drop to a mild -12 degrees while warm summer days take you up to a pleasurable 24 degrees celsius.
Tofino, British Columbia
If you are looking for a good place to get your start and want to live in Canada, Tofino may be the place for you. As a town that relies heavily on tourism, there are a great number of fair paying seasonal jobs in the summer. The residents of the town have been regularly described as laid-back and very friendly, for good reason, it is absolutely beautiful. It is not the place you will make a career, but a good place to find your footing, earn some money and experience just how incredible Canadian beauty can be. Tofino has twice the national average for people between the ages of 25 and 34, further going to show its benefit as a starting point. As a
resort town, there is a lot of opportunity for work
but it's not really a great long term plan. You will undeniably make connections here though that will take you elsewhere in Canada.
Yellowknife, Northwest Territory
Maybe because it is one of the last real frontier towns, (Yellowknife is our northernmost city on the list) the residents of Yellowknife have a community spirit unlike anywhere else. It almost takes living there and then spending an extended period of time someplace else to realize just how special the people of Yellowknife are. Unlike in Tofino,
Yellowknife is just the place you want to raise a family and establish a dynasty
. You'll make friends who have streets named after their families, your children will play on teams with children who are 10th generation Yellowknife residents. There is a continuity in the city unlike most places. According to any resident, if you're looking for work, as long as you're competent, you'll get it. Around 250 newcomers become permanent residents of Yellowknife every year, most popularly through the territories
Provincial Nomination Program
.
Saskatoon, Saskatchewan
The Paris of the Prairies! Ok, we know that's taking it a little far, but there are a lot of bridges and at the very least what you are guaranteed to find is the polar opposite of the notorious unfriendliness of most Parisians. Some of the great things on offer in this little big city include the local zoo, two local museums,
two universities
and
Babas Homestyle Perogies
, the only drive-thru for pierogi in Canada. There are close to 300,000 people living in Saskatoon, and with a median age of 35, the future and continued growth of the city looks bright. Like all the towns before it on this list, Saskatoon can get really cold. The record low was -50 degrees celsius in 1893 (don't worry, it hasn't been that cold in a long time) and on the other hand, our highest recorded temperature was in the summer of 1988, a scorching 40.6 degrees celsius! Saskatoon has the highest number of restaurants per capita in Canada though, so when you aren't in the mood for cooking on a chilly evening, you will never be short of choice.
Niagara-on-the-Lake, Ontario
We saved the best for last! Much like Tofino, Niagara-on-the-lakes' economy is primarily driven by tourism, so it is understandable that safety and friendliness are important to the residents of the gorgeous lakeside town. It also means that there is plenty of opportunity in the job market for fair paying jobs. Niagara has a healthy and long-term committed community of residents. There are around 18,000 people living, working, going to school or enjoying retirement and while the town's growth is slow, that's just the way the residents like it. When we said enjoying retirement, we meant it.
41% of the towns' residents are over the age of 60
, and that creates an industry of its own. Some advantages are the town's location, it is only an hour and a half from Toronto and a whole 5 minutes from the United States border, making holidays south of the border easy and cheap (no flights necessary).
How MDC Can Help You
Deciding where you want to live in Canada is just the first step, then there is finding the right home, securing a job offer, and then the big hurdle, the whole immigration process to deal with. But what if you let the professionals deal with that while you took care of your personal business. By using our accredited Regulated Canadian Immigration Consultants (RCICs) you will not only optimize your chances of success when you apply for your Canada visa, but you will receive expert advice on which program is best for your personal needs. Our RCICs are registered with the Immigration Consultants of Canada Regulatory Council (ICCRC) and are legally permitted to assist you by evaluating your eligibility, reviewing all documentation and submitting it to the Canadian government on your behalf.
Let us take care of the paperwork while you plan your life in Canada. We make sure that all forms are completed correctly and sent in on time. Simply fill out our application form to receive your assessment today and take one step closer to a happy life in Canada.
13 Reasons Why You Should Immigrate to Canada
Find out 13 ways that Canada can change your way of life for the better.
April 16 2021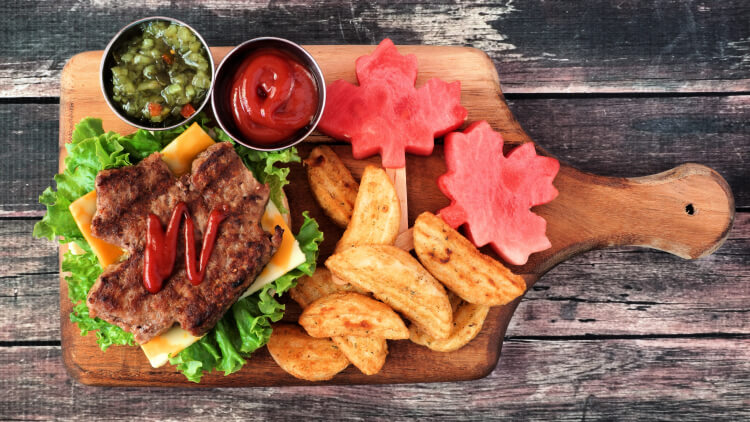 Why You Should Take a Foodie Holiday in Canada
With cuisines inspired by the diverse cultures in the country, travelers will have no shortage of foods to try and places to try them.
April 13 2021
5 Ways to Get Canadian Permanent Residency
Want to know how to get Canadian Permanent Residency? Here are 5 ways to move to Canada in 2021.
April 09 2021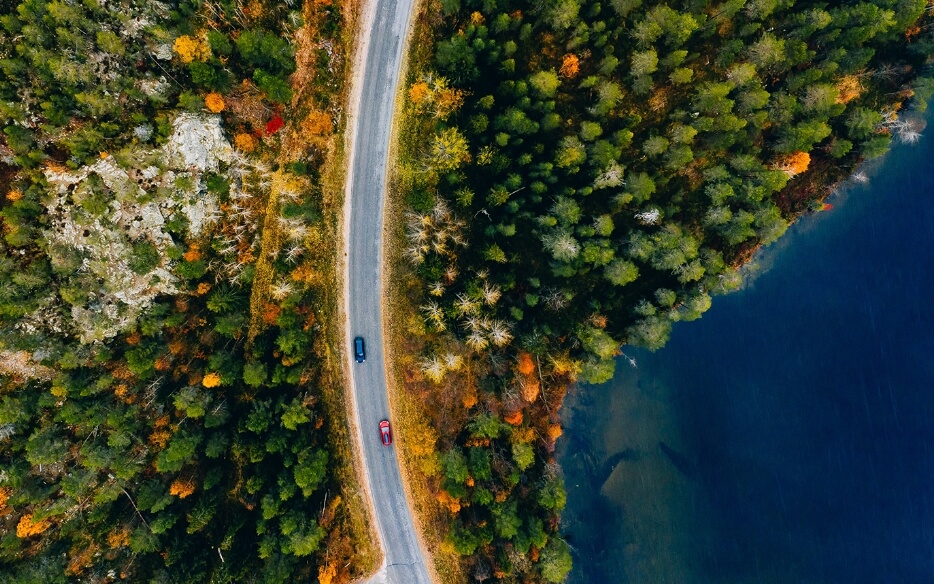 How to get Express Entry to Canada in 2021
What are the trends of Express Entry Canada 2021 draws? Find out how you can receive an ITA to immigrate to Canada this year!
March 16 2021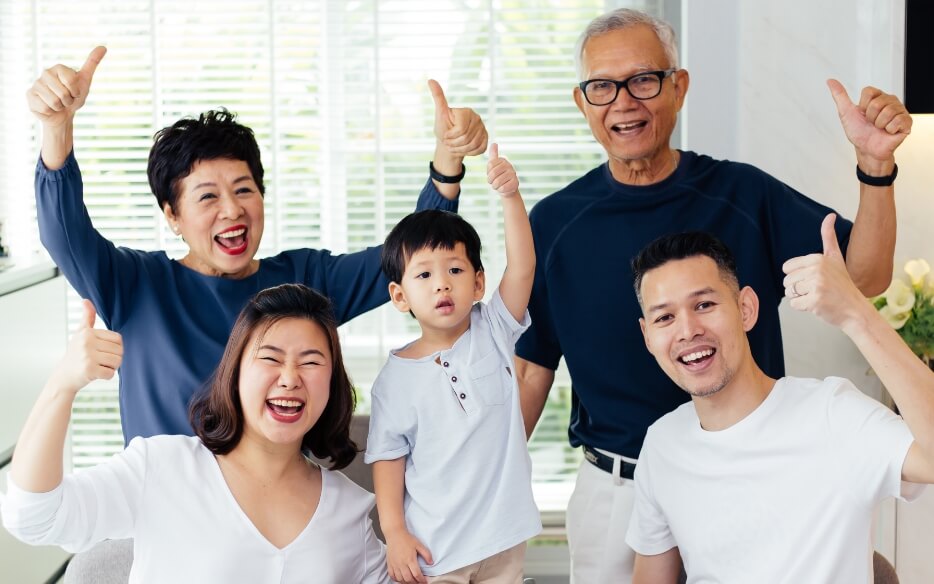 Immigrate to Canada from the Philippines in 2021
Even minimum wage workers earn upwards of $30,000 a year in Canada, and enjoy a very good quality of life.
March 11 2021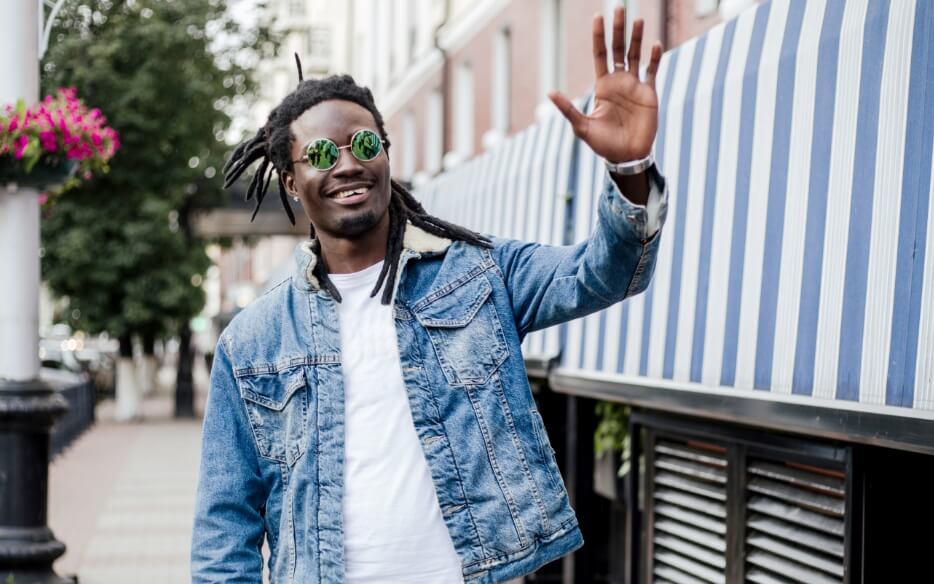 Immigrate to Canada from Nigeria in 2021
There are ways to get permanent residency in Canada from Nigeria right away, but sometimes it is more about getting a foot in the door.
March 09 2021