Immigrate to New Brunswick, Canada
The largest of our four beautiful Atlantic Provinces, New Brunswick is fast becoming a favourite for new immigrants making the move to Canada. With a beautiful coastline and much of the province covered in deep green forests, one look will have you scouting for your new home in Moncton or Fredericton in no time. There are numerous job opportunities, fantastic schools, and universities and a low cost of living that combine to make New Brunswick an incredible place to call home. If you are interested in finding out how to immigrate to New Brunswick, Canada, let's take a closer look at why the province is fast becoming one of the most popular immigration destinations and how you can join the thousands of immigrants who are flocking to this beautiful Atlantic province.
How to Immigrate to New Brunswick, Canada
Find a job in New Brunswick
Whether you are a qualified professional or a hard working semi-skilled individual, New Brunswick has opportunities for employment across the board. For example bus drivers and custodians are currently highly in demand and workers are paid an average salary of $31,862 a year. There are expected to be up to 23,000 new job opportunities in the healthcare industry over the next 7 years alone. From doctors to registered nurses to orderlies, all medical workers are in very high demand.
Medical Workers Average Annual Income in New Brunswick
Family Doctor
$202,031 CAD
Registered Nurse
$66,040 CAD
Pharmacist
$79,240 CAD
Nurse Aide
$36,358 CAD
There are numerous other opportunities in a variety of industries such as transport, tourism, manufacturing, hospitality, fishing, retail and much more. The best thing about job hunting in New Brunswick is that
employers are allowed to hire foreign workers without a Labour Market Impact Assessment
thanks to a special immigration initiative called the
Atlantic Immigration Pilot
.
Start a Business in New Brunswick, Canada
If you have experience managing or owning a successful business, you may be eligible to immigrate to New Brunswick by buying an existing business or start a new business as long as you meet the criteria of the New Brunswick Provincial Nominee Program's (NBPNP) entrepreneur stream.
You must own at least one-third of equity and have an active role in the day to day running of the business;
You must make an investment of at least $250,000, excluding personal use purchases such as a home and motor car;
If purchasing an existing business, it must have been in continuous operation and shown a net profit for the previous three years;
The business must create at least two full-time jobs for permanent residents or citizens living in New Brunswick, which cannot be your family members;
Study in New Brunswick, Canada
The province boasts 40 designated learning institutions, of which 28 have programs eligible for the coveted
Post Graduate Work Permit (PGWP)
, a special work permit granted to foreign graduates valid for the same length of time as the program they completed. By choosing to study a trades program, an undergraduate, master's, or honors degree, or any other course at one of the province's DLI's, you will
make yourself eligible for permanent residency in Canada
through both the Atlantic Immigration Pilot and the Provincial Nominee Program. That's right, you can choose.
Your Canadian Immigration Options
Atlantic Immigration Pilot
Immigrants tend to gravitate towards the major cities like Toronto and Vancouver, leaving an untapped resource of job opportunities and permanent residency spots in less populated areas. New Brunswick is one of those areas. To become a permanent resident of Canada through the AIP, all you require is a
job offer in one of the four provinces
that are participating in the program - Prince Edward Island, Nova Scotia,
New Brunswick
or Newfoundland & Labrador. You can also be eligible for the program by graduating from a post secondary school in Atlantic Canada. The program is made up of three streams:
Atlantic International Graduate Program - for international graduates who have a qualification from a publicly funded institution and that also lived in Atlantic Canada for at least 16 months of the last two years of their studies.
Atlantic Intermediate Skilled Program - for candidates who have a valid job offer in a semi-skilled occupation that requires at least a high school diploma.
Atlantic High Skilled Program - for candidates with a valid job offer in a technical, skilled professional or managerial position.
Then as long as you can show you meet the minimum language requirements and required settlement funds for yourself and your family, we can begin your application for permanent residency in Canada.
New Brunswick Provincial Nomination Program
The
NBPNP for short
is another immigration program for potential immigrants who intend to settle and live in the province. The program is made up of four streams dedicated to assisting foreigners who want to contribute to the local economy by becoming permanent residents.
NB Skilled Worker Stream - for foreign workers with the skills, education and work experience needed by the New Brunswick economy.
NB Express Entry Stream - in collaboration with the Express Entry System, applicants with a provincial nomination can be awarded permanent residency without a job offer.
NB Entrepreneurial Stream - as discussed above, if you are interested in starting a new business or purchasing an existing business, you can and must apply for permanent residency at the same time as you begin your business plan.
NB Strategic Initiative Stream for French-speaking immigrants - directed to giving preference to French speaking individuals who want to immigrate to New Brunswick, with the skills and expertise required by the local economy.
Express Entry
Then of course there is the
Express Entry System
, Canada's most popular route for new immigrants. If you are a skilled professional or trade worker, you may be eligible for permanent residency in Canada
without a job offer
in as little as six months. All that is required is that you are eligible for Canadian immigration, proof of your competencies and to
create an expression of interest in New Brunswick
. If you have skills the province believes will be helpful to building their economy, you will be issued an invitation to apply for permanent residency, and from there it is only a matter of about 6 months before you can be living and working in the beautiful Great White North.
How MDC Can Help You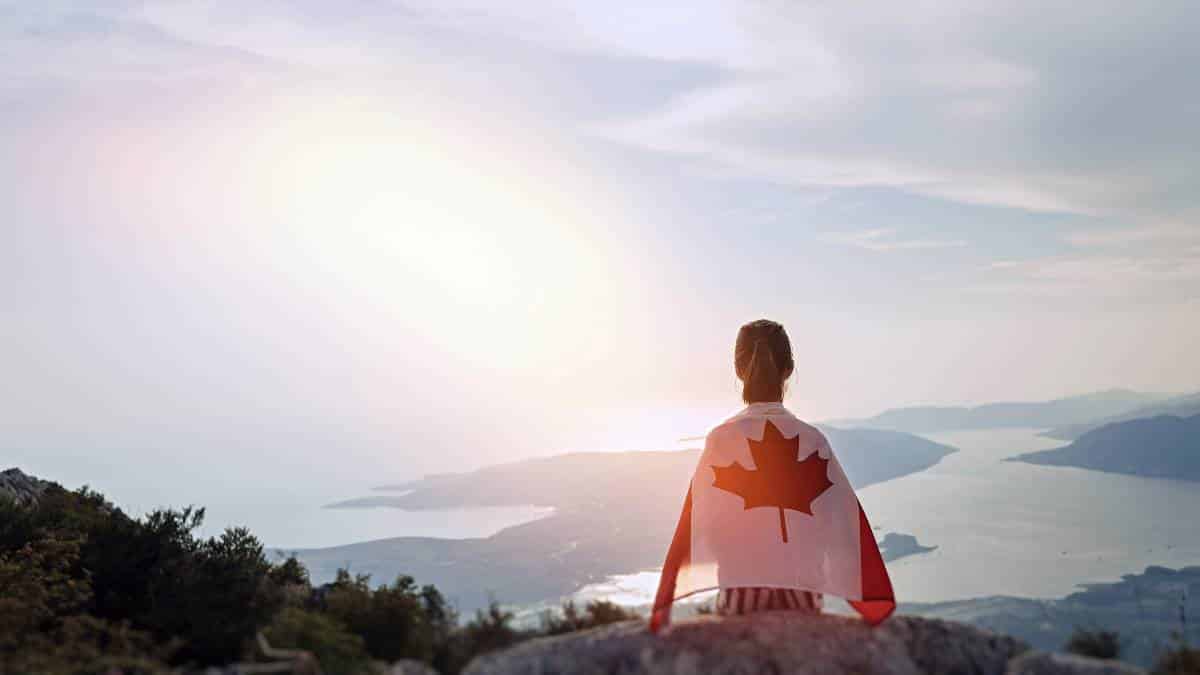 You get the job offer and let us take care of your application. Take the hassle out of the process by leaving it to the professionals. If you want to immigrate to New Brunswick, Canada, we can help get you there. If you have a job offer, it is likely that you are eligible for permanent residency through one of the province's tailor-made immigration programs. Let's get your application started so that you can start your new life as soon as possible.
By using our accredited
Regulated Canadian Immigration Consultants (RCICs)
you will not only optimize your chances of success when you apply for your Canada visa, but you will receive expert advice on which program is best for your personal needs. Our RCICs are registered with the Immigration Consultants of Canada Regulatory Council (ICCRC) and are legally permitted to assist you by evaluating your eligibility, reviewing all documentation, and submitting it to the Canadian government on your behalf.
Don't risk your chances of successfully obtaining permanent residency status in Canada. Let us make sure that all forms are completed correctly and sent in on time. Simply fill out our application form to receive your assessment today and take one step closer to a liberal life in Canada.