What Makes Canada one of the Most Family Friendly Countries in The World
FEB 9, 2021
|
ROBYNN FARRELL
Are you thinking of moving to Canada with your family? Immigrating is a serious life decision that can seem intimidating and even more so if you plan on immigrating as a family. The good news is that family is very important in Canada. Thousands of families have successfully moved to Canada through special family immigration programs and some have made the move through the popular Express Entry immigration stream that fastracks family immigration within 6 months.
Find out more about these programs below and why Canada is the ideal place to move with your family.
How Can You Move to Canada With Family?
Family Sponsorship
Canada's family sponsorship is a special immigration program that focuses on bringing families together. The family sponsorship program allows those who have obtained permanent resident status or citizenship in Canada to sponsor a spouse, partner, dependent children, parents or grandparents to move to Canada. With a Canadian sponsorship, family members skip the Comprehensive Ranking System (CRS) that determines applicants' eligibility to move to Canada based on criteria such as, language proficiency and education qualifications. A primary requirement for anyone looking to sponsor family members is that they should be able to financially provide for family members who can't provide for themselves, like children and elders.
Canada's Family Class Immigration Targets for Years 2019, 2020 and 2021
| | | | | |
| --- | --- | --- | --- | --- |
| Immigration Category | Category | 2019 Target | 2020 Target | 2021 Target |
| Family | Spouses, Partners, and Children | 68,000 | 70,000 | 70,000 |
| | Parents and Grandparents | 20, 500 | 20,500 | 20,500 |
| | Total Family | 88,500 | 91,000 | 91,000 |
Family Immigration through Express Entry
In 2015 the Canadian federal government needed to find a way to fast-track their programs in order to meet the demand for skilled workers in the workforce. These programs are the Federal Skilled Workers Program, the Federal Skilled Trades Program as well as the Canadian Experience Class. The processing time for these programs is as little as six months from start to finish.
If you apply through any of these programs, you can include your dependent children that are 21 or younger on your online profile. This means they do not have to file a separate application for permanent residence. However, if you plan on immigrating with a spouse or common-law partner, they will need to create a separate online profile that details their background. Your profiles are then scored according to the Comprehensive Ranking System (CRS) which measures candidates according to the criteria listed below. Eligible candidates are then entered into the Express Entry pool after which the highest-scoring profiles are selected (and issued with an Invitation to Apply (ITA) for permanent residence) in a draw that typically takes place every two weeks.
The good news is that you and your spouse can earn extra points based on each other's CRS criteria, such as level of education.
CRS Criteria Awards Points For:
Age

CLB Language proficiency (English and French)

Level of Education (In and outside Canada)

Work Experience (In and outside Canada)

Arranged employment

Provincial Nomination achieved

Sibling in Canada

Your spouse's profile (if married)
Why is Canada the ideal place to raise a family?
As said before, Canada truly values family. With free public schooling systems and subsidized preschools, the Canadian government tries to make it as easy as possible for parents to raise their children. Not to mention, Canada has extremely attractive maternal and paternal benefits for those looking to start a family. Parents are able to give their children a bright future in Canada. Learn more about why
Canada is the best place to move to with your family.
How we can help your family move to Canada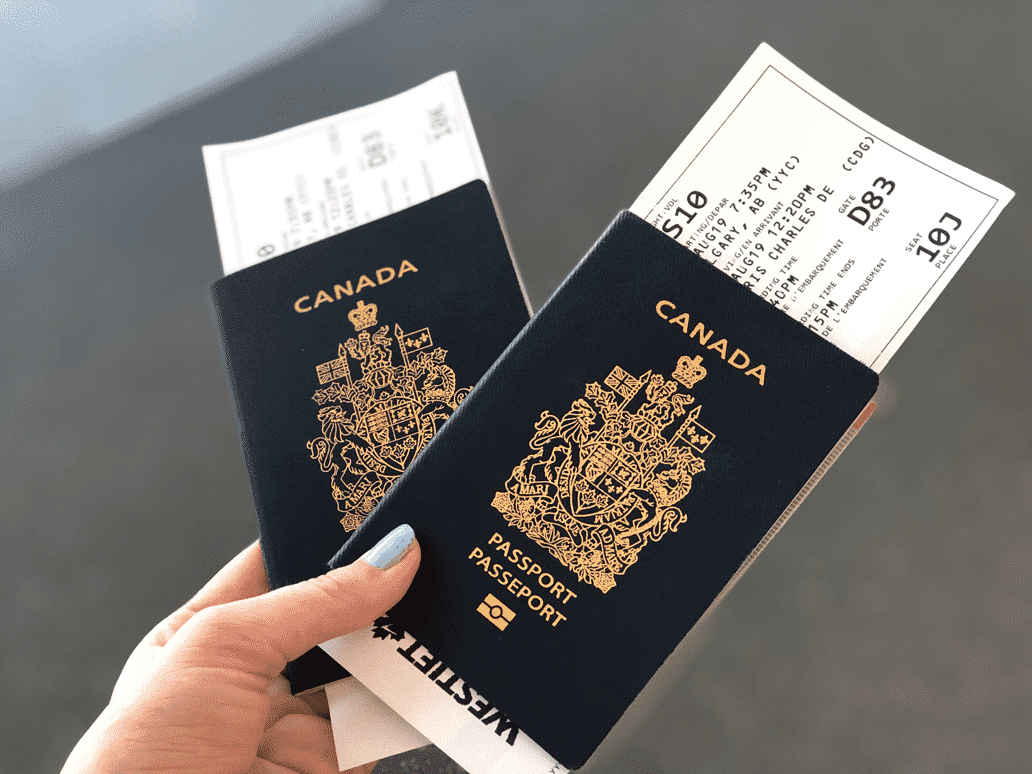 Navigating the Canadian immigration system is not easy, especially if you have an entire family whose documents need to be in place and submitted before strict immigration deadlines. One wrong detail or forgotten document means your application will be rejected. Instead, use the expertise of a
Registered Canadian Immigration Consultant
(RCIC) who handles everything on your behalf, and ensures you find the perfect route for you and your family to move to Canada. Start your Canadian Immigration with a trusted agency that understands how important your family is to you.