How to Move to Canada from Saudi Arabia
If you are currently a citizen in Saudi Arabia and want to move to Canada, you have landed on the perfect blog. The Saudi community in Canada is significant, with over 60% of them choosing the bustling city of Ontario to settle in. Students who have Saudi Arabian roots also choose Canada as their destination of choice when making the decision to further their studies.
There are various streams of applying for permanent residence in Canada as a citizen of Saudi Arabia, it just depends on your individual situation. If you have a relative who lives there , is willing and has the financial means to sponsor you, you could immigrate to Canada through a Family Sponsorship. If you are choosing Canada to further your studies, you could move there on a Student Visa. If you want to work in Canada and you possess the necessary skills, education and work experience, you could immigrate through the Express Entry Programs under the stream that applies to you. The streams under this program are divided into subcategories of the Federal Skilled Worker Program, Canadian Experience Class and the Federal Skilled Trades Program.
Family Sponsorship
If you have a family member who currently holds permanent residency in Canada, the Family Sponsorship Visa allows them to extend a formal invite that significantly increases your chances of securing permanent residency in the country. This allows them to sponsor a spouse, children, parents, and grandparents. The person extending the formal invitation needs to be over the age of 18, currently reside in Canada and have the financial means to cover your expenses in the country.
Family Sponsorship is great because it allows you to move to Canada without a job offer or having to prove your own financial security. However, even though a family member is sponsoring you, you may still be subject to some basic eligibility criteria before being able to immigrate. This criteria includes but is not limited to age, language proficiency in either English or French, your education as well as your ability to adapt to life and culture in Canada.
Express Entry Program
The Express Entry Program is by far the most popular channel to obtain permanent residence in Canada, a result of the faster processing time for successful candidates in this program. If issued with an Invitation to Apply(ITA) for permanent residence, applicants can obtain it in as little as 6 months. Even though Express Entry is the most popular route, not everyone is eligible to apply through this Program. The Express Entry Program is split into three streams:
Federal Skilled Worker Program
The Federal Skills Worker Program is most suited for those wanting to immigrate to Canada to work there. In order to qualify under this stream, you need to meet the eligibility requirements. These requirements include having work experience in a managerial, skilled or semi-skilled occupation and meeting the pass mark on a points-based assessment. This was developed to deal with the shortage of skilled workers in Canada. The highest in-demand professions as it stands is in the fields of Engineering, Technicians, Teachers, Professors, Healthcare Practitioners, Accountants and many more. It is important to note that moving to Canada through this stream will be made a lot easier if you have a valid job offer in writing from a Canadian employer, signed by both yourself and your potential employer.
Canadian Experience Class
If you are currently in Canada on a temporary visa of some sort be it, student, temporary work visa or have been there for a period of two years on a working holiday visa, then you might just be able to obtain permanent residency status through the Canadian Experience Class. This stream of the Express Entry program is for those immigrants who have been living, working or studying in Canada on a temporary basis and is in the process of wanting to upgrade to permanent residency status.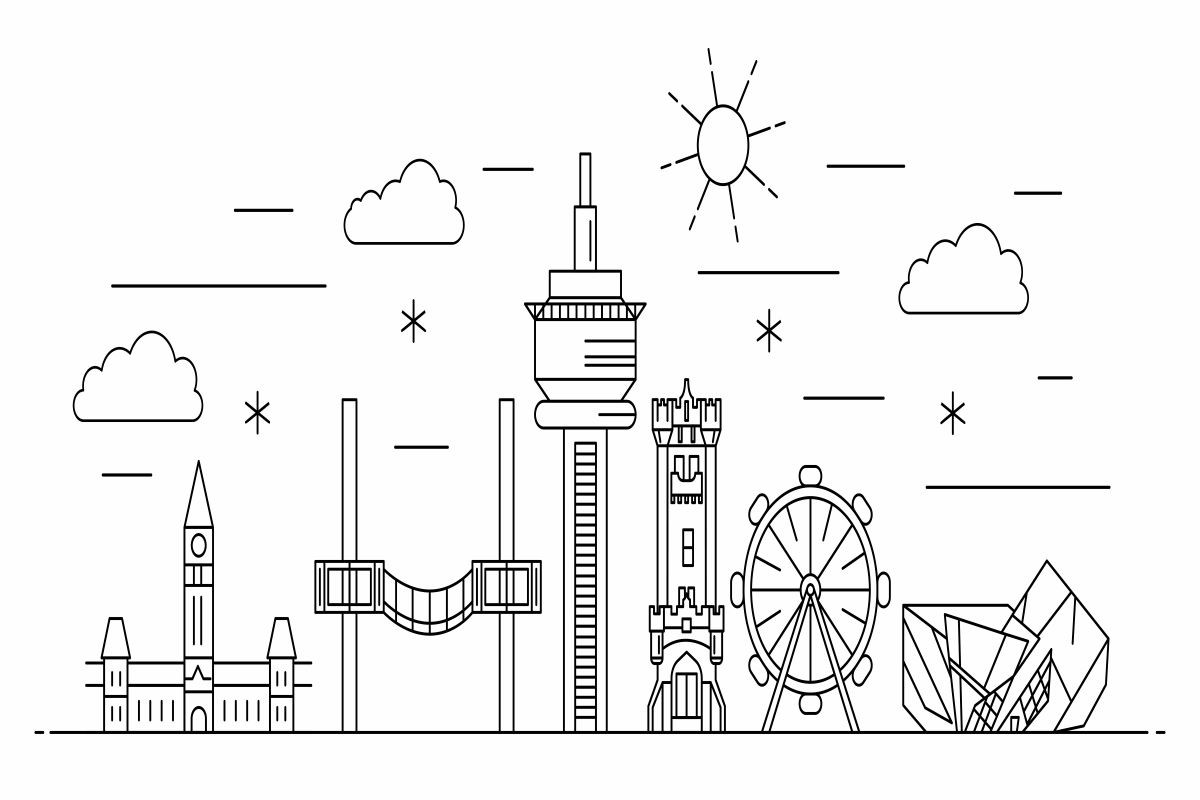 Federal Skilled Trades Program
In order to be deemed eligible to apply through this stream, candidates need to meet certain requirements. There are only certain in-demand occupations that qualify under this stream and they can be found in the table below.
National Occupation Classification Categories
Major Group 72

Industrial
Electrical
Construction

Major Group 73

Maintenance
Equipment Operation

Major Group 82

Supervisors and Technicians in Natural Resources
Agriculture

Major Group 92

Processing and Manufacturing
Utility Supervisors
Central Control Operators

Minor Group 632
Minor Group 633
If you are confused as to which option is most suited for you to move to Canada from Saudi Arabia, we have experienced and qualified RCIC immigration consultants who can walk you through this process. Sign up here to kick start your journey to Canada!