How to Live and Work in Canada as a Chilean
FEB 19, 2021
|
ROBYNN FARRELL
Canada kicked-off the new decade on a high note when the Great North earned the title as the second best country globally, according to the
2020 Best Countries report
. Canadians have bragging rights and a lot to celebrate in 2020. The same, however, can not be said for Chileans.
Latin America's most prosperous country entered the new decade on shaky grounds as violent protests caused more than
160,000 Chileans to lose their jobs
since mid-October 2019. The protests are fueled by widespread dissatisfaction with
high levels of inequality and high cost of living.
But, there is great news for Chileans
looking for greener pastures in
Canada, which has been the go-to destination
for those seeking a new home, and better opportunities. Canada added
80,000 new job opportunities
for
foreign skilled workers!
While Chile's economy relies predominantly on foreign trade,
Canada's diverse economic sectors
that include its rapid growing tech industry, manufacturing, mining, agriculture and service sectors, present a world of lucrative job opportunities for
Chileans who want to work in Canada
. At the same time,
Canada's ageing and retiring population
make it even easier for Chilean workers to fill vacant spots in the Canadian job market.
If you are serious about working in Canada as a Chilean citizen, learn more about visa programs and requirements below:
What're Your Goals?
If you want to work in Canada, you need to assess what your goals are. Do you want to work in Canada and open a business? Do you want to work in Canada to gain international work experience? Do you want to work part-time while traveling through Canada? Or, do you want to work and live in Canada permanently?
There are many options available for Chilean citizens to work in this great country. The trick is to find the best pathway to Canada based on your individual needs, skills, qualifications, and goals. Right now, there are over
30 immigration and visa options
that you may qualify for. Canada is a very big country, and each province and territory offers something completely different than the other, in terms of job opportunities, lifestyle and even cuisine!
Whether you're looking to make Canada your permanent home, or you need the authorization to work in Canada, we can help find the perfect path and province for you. Fill in the contact form below, and one of our expert Canadian visa consultants will help guide your way forward.

We explore some of the most popular ways you can work in Canada below.
How to Work in Canada as a Young Professional
Each year, over 725 Chileans travel to Canada with an
International Experience Canada (IEC) permit,
which allows them to work in Canada for one year. IEC is exclusive to only a few select countries, and Chile is one of the lucky ones! Chileans can work in Canada through the IEC categories listed below:
| | | |
| --- | --- | --- |
| Young Professionals Program | Working Holiday | International Co-op |
Chile - Young Professionals
The Young Professionals category is designed for Chilean post-secondary graduates, who wish to further their careers by gaining professional work experience in Canada. Participants must have a
valid job offer
or a
signed contract of employment of up to 12 months
before applying to the program.
Chile - Working Holiday
The Working Holiday category is designed for Chilean citizens
aged between 18 and 35,
who would like to travel in Canada and
find temporary work
along the way to help pay for their trip for
up to 12 months
. The Working Holiday program is extremely popular for its lenient eligibility requirements and applications are now open! So, don't miss your chance at this once in a lifetime opportunity to freely work and live in Canada.
Learn more:
2020 Working Holiday Visa Program Now Open!
Chile - International Internship
The International Co-op or otherwise known as an internship category is designed for Chilean citizens who are enrolled at a post-secondary institution and as part of their academic curriculum, need to complete an internship. The program allows them to find and secure an internship opportunity at a Canadian company and work in Canada for up to 12 months.
How to Work and Live in Canada Permanently
If you want to move to Canada, there are a few avenues to explore and requirements to satisfy. As a Chilean citizen with skilled work experience, you can earn permanent residency through the widely known and popular
Express Entry
system in as little as 6 months!
The system manages several immigration programs, like the
Federal Skilled Worker Program
and some
Provincial Nomination Programs.
If you meet the eligibility requirements of an Express Entry program, you'll be given an Invitation to Apply (ITA) for permanent residency.
Even better, if your
occupation is in-demand
in a specific Canadian province or territory, you can significantly boost your chances of immigration success by receiving a
Provincial Nomination
.
How do you know if your occupation is in demand? The Provincial Governments post in-demand worker lists on their websites and update them frequently. It's important to keep track of these lists or you can ask us about the
Provincial Nomination Programs
and which province is best suited to you.
Learn more about the documents needed to move to Canada.
It is important to note that Canadian immigration works on a points-based system, and for each criterion you meet, you will be rewarded with a certain amount of points. The highest-scoring candidates are more likely to receive permanent residency.
Other pathways to work and live in Canada
Family Sponsorship Program
- If you have a family member living in Canada, they could sponsor your immigration to Canada. Both you and your sponsor must meet certain criteria to use this program.
Work Visa
- Canadian work experience can fast-track your immigration to the country. If you work in Canada for at least two or more years, you can be eligible to immigrate through the Canadian Experience Class (CEC) program which is managed by Express Entry.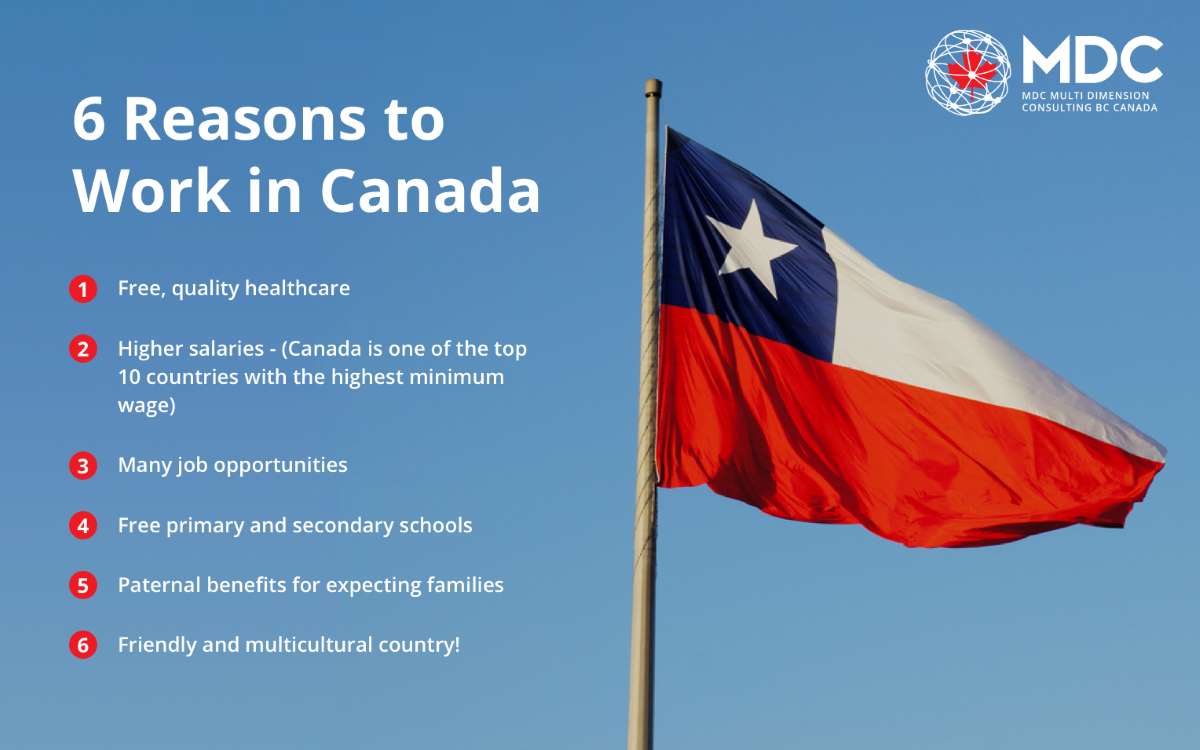 Work in Canada as an Entrepreneur
Whether you want to open up your own business in the thriving Canadian market, or you're a self-employed person wanting to take your business overseas, Canada has the immigration programs to help you make a career power move.
There are two broad business immigration categories for self-employed persons and entrepreneurs to expand their businesses to Canada. These include the
Self-Employed Program
and the Investor or
Start-Up Visa Program.
| | | |
| --- | --- | --- |
| Program | Key Requirements | Processing Time |
| Self Employed | Only people within artistic or athletic industries may apply | 21 months |
| Start-Up Visa | Your business must be innovative, globally competitive and create jobs for Canadians. | 12-16 months |
Get a Canadian Job Offer
There are many
recruitment websites
and
job platforms
to find jobs in Canada. And while not all immigration programs require you to obtain a job offer before coming to Canada, it will be in your best interest to get the ball rolling beforehand and here's why:
1. Knowing Where to Settle
We said it before, and we'll say it again. Canada is a
very
big country. And if you immigrate through a non-provincial program like the Federal Skilled Worker Program, you are free to live in any of the 13 provinces and territories. As you can imagine, having a job lined up helps narrow down your choices of where to settle considerably! Securing a job beforehand means less stress and more time to focus on other important things.
2. Avoid Running Out of Funds
The Canadian Government requires foreign nationals who are new to Canada to have starter funds/savings upon arrival. This is to help
cover initial costs that come with settling into a new country.
But those funds won't last forever and you have no way of knowing how quickly you'll be able to find and secure a job – it can take anything from a few weeks to a few months!
3. Improve Your Chance of Immigrating
As stated above, Canadian immigration works on a points-based system. That means the higher you score in certain eligibility requirements like; language proficiency, educational qualifications and work experience, the better your chance of receiving an Invitation to Apply (ITA) for permanent residency. The best part?
You also get extra points for having a Canadian job offer!
You can get anything from 50 to 200 points for having a job offer, which may be just enough to secure your place in Canada.
We Make it Easy to Work In Canada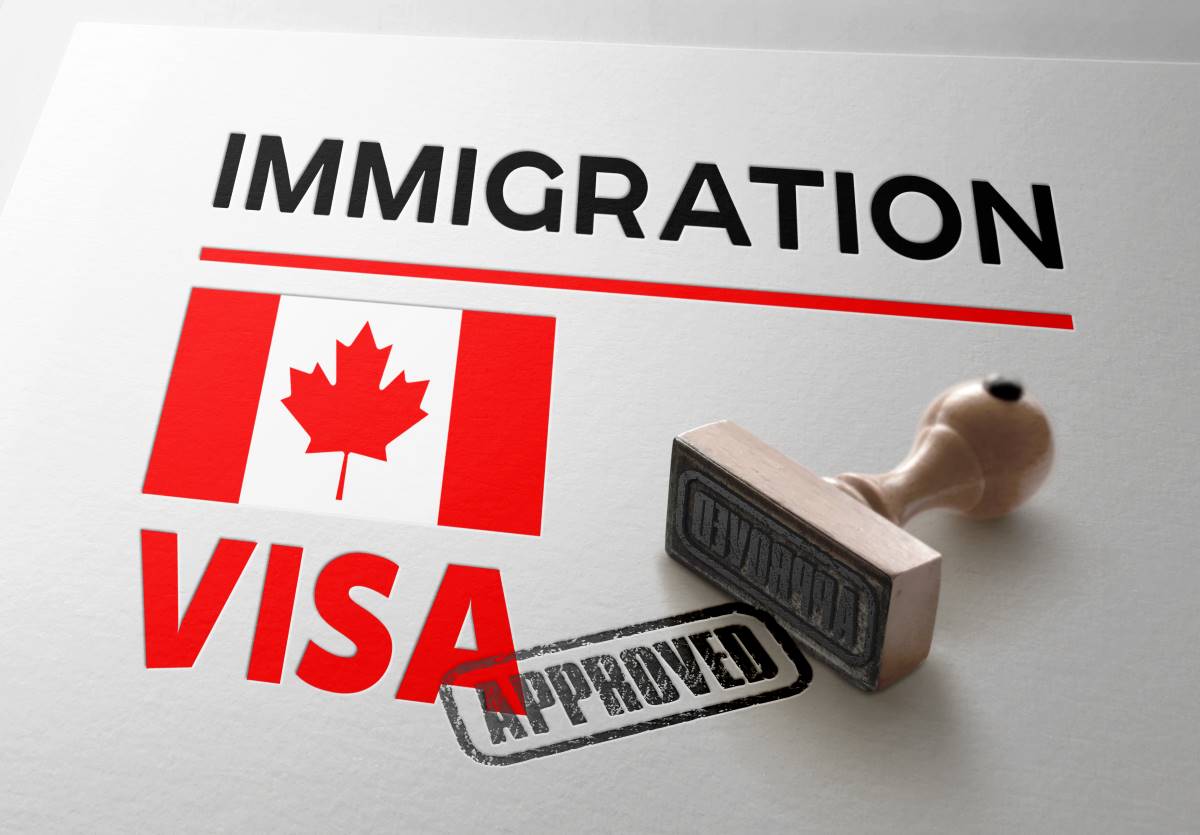 Working in Canada as a Chilean can be tricky, with many variables to consider. Using the expert services of a Regulated Canadian Immigration Consultant (RCIC) who are authorized and trusted by the Canadian Federal Government to handle your visa and immigration application, will make the entire process faster, simpler, stress-free and not to mention - more successful!
We handle the paperwork while you choose your dream job in Canada. All you have to do is fill out our contact form below to receive your assessment today and we'll take care of the rest. It's just that simple.
Get Started