The Top 3 Provinces to Move to in Canada
Moving to Canada can be an exciting process, but you might be at a loss to decide which province is the perfect fit for you. Take a look at our top 3 picks for the best provinces to move to in Canada, to give you some inspiration for your decision, or for your next trip to Canada!
1. New Brunswick
It would not be fair to talk about the top places to move to in Canada without starting with the country's most visited province-New Brunswick. Known for being home to the highest tides in the world and Bay Fundy, it makes sense that almost 3 million people visit this province each year!
New Brunswick is home to a diverse number of groups and is considered the perfect culmination of Canadian society. This is attributed to the fact that both English, as well as French-speaking citizens, are the dominant population groups in this province. As an immigrant, moving to a province like New Brunswick offers you the best of both worlds, and access to a society which has perfected the art of coexistence and one that embraces diversity.
You are unlikely to ever run out of things to do in New Brunswick. The province is top-rated amongst nature lovers and adventure seekers alike. If you're looking for outdoor activities, mountain biking, skiing, and kayaking are among some of the fun things to do. If you are more interested in the seaside, surfing, boating and enjoying some of the best seafood on the coastline would be right up your alley.
2. Ontario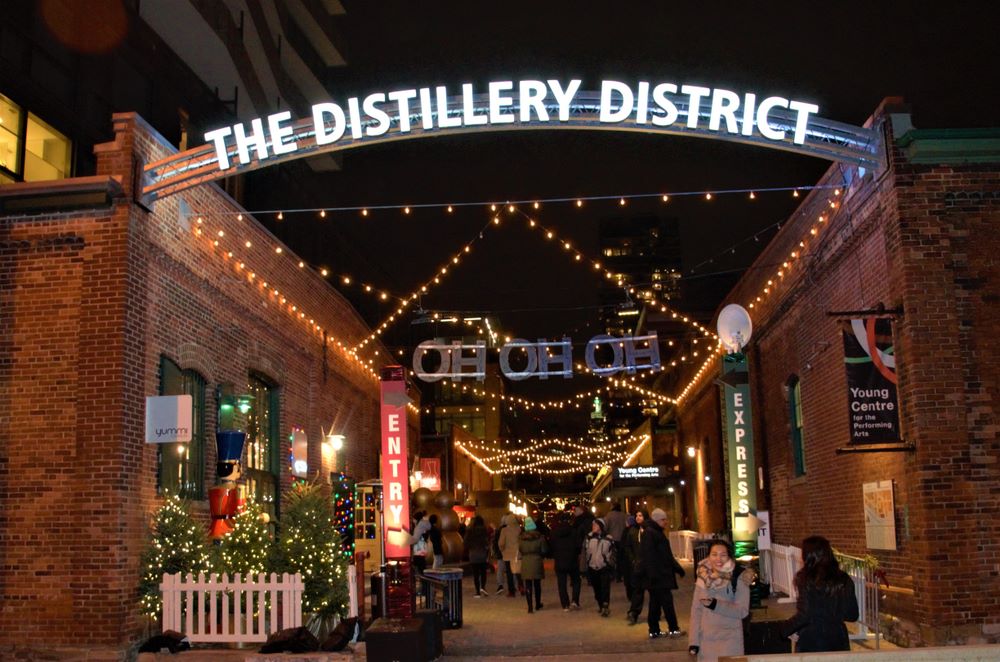 Ontario has undoubtedly earned its place on our list of the top provinces to move to in Canada. It is home to Canada's largest and most metropolitan city, Toronto. In addition, it is one of the most immigrant-friendly provinces, up to 40% of the population in Toronto consists of immigrants. If you are hoping to move to Canada, it is very reassuring to know that you are moving to a place that embraces immigrants to such a large extent.
Things to do in Ontario are plentiful and varied. Opt for a day of wine tasting in the Niagara region rounded off with a visit to Niagara Falls, or immerse yourself in the arts and culture that is the backbone of the multicultural community in Toronto. Either way, you're bound to find something that you enjoy in a province that is alive with possibilities.
Ontario offers both a bustling city life as well as access to the panoramic landscapes of Canada. This offers something for everyone and presents an attractive choice for people who want to make Canada their new home. It's little wonder that it has the largest immigration population in Canada, and is definitely a worthy province to consider if you want to immigrate to the home of the maple leaf.
3. Quebec
Quebec is known for being the "Paris outside of France " and is actually one of the beautiful provinces of Canada. Quebec is a popular province for people who are immigrating from the European region, attributed to the fact that it offers them a little piece of home. Quebec definitely stands out among the other provinces in Canada and also makes its own rules to some extent. In actual fact, Quebec is the reason that French is the official language of Canada in addition to English.
As for things to see in the province that boasts the quintessential Parisian experience, we have to start off with the iconic Le Chateau Frontenac. This hotel was constructed in 1894 and has continued to welcome guests from all over the world in one of the most romantic settings in Canada. If you are more interested in seeing the nature Canada has to offer, you might want to opt for a visit to the Montreal Botanical Gardens.
How We Can Help You to Move to The Top Cities in Canada
We've only listed three of our top picks for Canada and it was not easy because the country has so much to offer! However, if these did not tickle your fancy there are others that might be able to get the job done. To check out some of the other provinces see here. To help you to find the most suitable Canadian province for you, along with walking you through the process of how to make your Canadian dream a reality, you can reach out to one of our qualified RCIC agents. Our consultants at MDC have the experience of helping many other people make the move to Canada, so you can rest assured that your future is in the most capable hands.