5 Little-Known Reasons Why Your Canadian Visa Application Could Be Denied (And How to Avoid It)
Thousands of people. Thousands of applications. And thousands of ways to get it wrong.
Every year, Canada sets an immigration target for the number of foreign nationals they want to welcome into the country. This year, the target is set at a whopping 341,000 people who will be given the opportunity to call Canada their permanent home. That is of course, only if they pass the application process...
There are many known reasons why a
Canadian visa application
could be denied like the applicant is not in optimal health, they don't have enough funds to immigrate, they have a criminal record, or they've overstayed their welcome in Canada (or another country).
In this article, we discuss 5 of the lesser-known reasons why your Canadian visa application could get denied in 2020.
5 Reasons Why Your Canadian Visa Application Could Be Denied
1. Your CRS points are too low
The reason many applicants are denied permanent residency in Canada or never receive an Invitation To Apply (ITA) has got a lot to do with their overall eligibility score.
The Canadian government uses a point-based system known as the Comprehensive Ranking System (CRS) to assess and score applicant profiles and rank them in the Express Entry pool - an online application management system for skilled workers. A CRS score is calculated out of
1200 points
and the system awards points for criteria such as level of education, job offer, age, language ability, and a provincial nomination. Applicants who score high are issued ITAs in routine Express Entry draws.
Learn how to score the maximum amount of points in the CRS
Quick Fact
The lowest CRS points to ever be issued ITAs are 438 points in a draw that took place on 30th January in 2019!
What's your score? Find out. Start your Canadian evaluation today.
2. You Haven't Provided Enough Supporting Documents
Be sure that you can back-up everything you claim on your visa application with supporting documents or else it will simply be rejected.
Applicants with secondary or post-secondary education qualifications such as high school diplomas, degrees and trade certificates who don't include
copies of their qualifications
or
transcripts
and furthermore, an
Education Credential Assessment
(ECA), won't receive any points for their education, as mentioned above.
The same rules apply for work experience. Applicants must include a
reference letter
stating hours worked, duties and responsibilities.
3. You Used the Services of Unregulated Immigration Consultants
Beware of fraudulent immigration consultants and copycat websites that claim to offer legitimate immigration services. This is, unfortunately, the number one reason why thousands of applicants are rejected every year (or don't even make it to the application stage).
There are people who claim to be Canadian immigration lawyers and consultants, but in reality, they are con artists who scam thousands of hopefuls out of their money and dreams, every year. The scams take place
telephonically, via email, and/or the internet (fake websites).
Be Sure To Use Authorized Consultants
There are a select few
Regulated Canadian Immigration Consultants
who are authorized and trusted by the Canadian Government to advise foreign applicants, handle their paperwork and apply on their behalf.
To ensure that you work with these authorized members, you can check the ICCRC website
yourself in just three simple steps as explained below.
Visit the Immigration Consultants of Canada Regulatory Council's registry, website.

Fill in the RCICs details, like their Identification Code, in the form and click search.

Confirm heshe is indeed an RCIC working with that company by clicking the contact button.
4. You Missed a Deadline
Whoops! It's not uncommon to miss an immigration program and/or document submission deadline.
Deadlines are strictly enforced to expedite the immigration or visa process, and therefore, applicants who are not clued up about the
type of documents
they need,
how to get ahold
of them, and
when to submit them
, may miss out on their chance. For example, the mandatory IELTS language test takes about ten days to process and results must be sent directly to the ICCRC from a recognized IELTS organization.
On top of that, there are more than 70 Canadian immigration programs and streams, each with its own set of rules, regulations, and policies that can change any minute without forewarning.
For this reason, it's to your advantage to hire the services of those whose job it is to keep track of submission dates and who knows the immigration process better than anyone else, like Regulated Canadian Immigration Consultants. (See above)
5. You Misrepresented Information
The misrepresentation of information on applications is usually NOT done intentionally and are in most cases, completely avoidable.
For example, some applicants simply do not understand a question, forget to add certain information to a form, or misunderstand the instructions that are provided on the form. The application form and supporting documents provided go through a rigorous screening process. Unfortunately, if errors are picked up, the Canadian Federal government does not give second chances for corrections. They'll reject the application on grounds of misinformation and then you'll have to start the process from scratch.
What We Do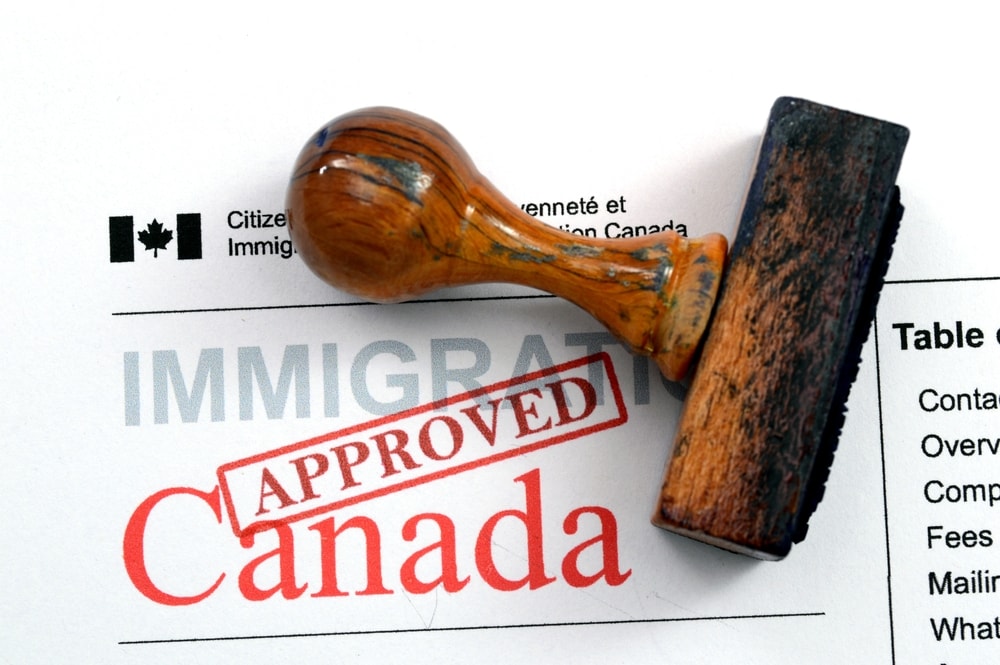 MDC is a leading immigration and visa company that works hard on behalf of our clients to ensure that the above-mentioned points are avoided.
Our team of Regulated Canadian Immigration Consultants reviews your application and submit documents on your behalf. For this reason, your application is not only more likely to be approved because our consultants will have verified your documents for you, but your application will also be processed a lot quicker.
Ready to start your Canadian visa application? Fill in the contact form below and an immigration agent will get in touch with you to answer all your questions, and explain the way forward.
Start My Journey