How to Immigrate to Canada from Ireland
JUL 22, 2021
|
THERESA BERNARDO
If you are interested in moving abroad, finding out how to immigrate to Canada from Ireland might not be something that many people who live in Ireland would consider. That is because Ireland is also a stable and safe country. However, these are just two of the primary reasons why people want to immigrate to Canada.
Most people do not simply make the decision to pack up their life and move elsewhere quickly, especially not if they have a family of their own. Most also do not just travel to Canada for pleasure purposes. One of the biggest reasons anyone wants to move to Canada is because they want several elements in life to align, especially careerwise.
It is in the hope to find the perfect balance of a good life, including that between a personal and professional life. People want to live in a safe and secure country that offers the best quality of life. They want to experience economic and political stability, but also social acceptance and cultural diversity. With a country that ticks all of these boxes, plus offers countless benefits and job opportunities to its residents, Canada is the perfect place to be.
If you are afraid that you will miss home or any Irish traditions you may have in your home country, there is no need to worry. You will be happy to find that Canada celebrates St. Patty's Day and has nearly five million Irish immigrants. Canada also has their very own city that is recognized as the most Irish city in the country, which is Saint John in New Brunswick - a city with a rich Irish history.
Best Immigration Routes for Irish Citizens to Canada
As the second-largest country globally with a population of just over 38 million people, you can guess why Canada is planning to welcome 1.23 million skilled foreign workers to permanently live and work in their country between 2021 and 2023.
With a strong economy, a sense of complete peace and freedom, along with a welcoming approach to any and all different kinds of people to the country, many foreigners want a piece of the pie. By testing your eligibility for a visa program, you can find out if you meet the requirements for Canadian permanent residency.
Given that immigrating to a country as great as Canada is not easy, as an Irish citizen, you do have the upper hand and can apply through one of the following immigration streams:>/p>
1. Express Entry System
The
Express Entry
System consists of three main programs that account for almost a third of immigrants that become permanent residents in Canada. So, if you are looking for information on
how to immigrate to Canada from Ireland,
the chances are that learning more about Express Entry is your best bet. You can also
consult with a registered expert
about the Canadian immigration process through an Express Entry program.
First introduced in 2015 and improved over time, the Express Entry System was literally designed as the answer to the future labor market needs of Canada. In the next three years, as a part of the Canadian government's immigration targets, over 332,000 are expected to receive Invitations to Apply (ITAs), which upon acceptance from the applicant, requires them to apply for permanent residency.
To receive an ITA, you must create the perfect Express Entry profile online and provide the required supporting documents. With this, you must also meet the requirements, on which you will be scored through the Comprehensive Ranking System (CRS score) that consists of 1,200 points. For every requirement, you will be allocated points. Once you submit your Express Entry profile, you will enter the Express Entry Draw and rank in a pool of applicants. If you have scored high enough and are deemed eligible, you will receive an ITA.
Documents required to complete your Express Entry profile includes:
Passport or Travel document
Language test results
Proof of a Canadian education/ Educational Credential Assessment (ECA)
Provincial Nomination (if applicable)
Proof of funds
National Occupational Classification (NOC code)
Written job offer from a Canadian employer
The three Express Entry program pools include:
Federal Skilled Worker Program (FSWP) - A program for applicants that have a minimum of one year experience in a managerial or professional role
Federal Skilled Trades Program (FSTP)> - A program for qualified trades workers that have a minimum of two years of experience in the profession that they wish to apply for. Alternatively, a certificate from a provincial Canadian regulatory body that proves one's eligibility for the FSTP
Canada Experience Class (CEC) - A program for anyone that has a minimum of one-year work experience in Canada in a category listed above
2. Provincial Nominee Program (PNP)
Operated individually by the governments of each of the thirteen provinces and territories, the PNP is another successful way to immigrate to Canada. With this program, every province has immigration streams for skilled, in-demand, semi-skilled and international graduate jobs.
The first step to applying for a Canadian visa through the PNP, is to decide which province you want to live and work in. Based on your choice, you can narrow your search down to a couple of immigration programs fit for you. Should you apply for Provincial Nomination to the province that you want and meet the requirements to work in it, your application will be approved.
Since the Provincial Nomination is worth a whopping 600 points, getting it by submitting a complete Express Entry profile could potentially secure your chance of getting a visa to Canada in just a few months.
Get Ready to Submit Your Visa Application Today
As an Irish native, applying for a Canadian visa and being approved to live and work in Canada is much easier than you think. Even if you only manage to get a visa that lasts for a maximum period of two years, you can still apply for Canadian permanent residency if you manage to get a job with an employer in Canada.
By building on your work experience and learning more about how to immigrate to Canada in 2021, you can apply today and move to one of the best countries in the world with your family, in as little as six months.
To check if you are eligible to move to Canada and make your dreams of working in a safe and promising country that offers unlimited career opportunities and a peaceful, balanced life, you can get in touch with a Regulated Canadian Immigration Consultant (RCIC) today.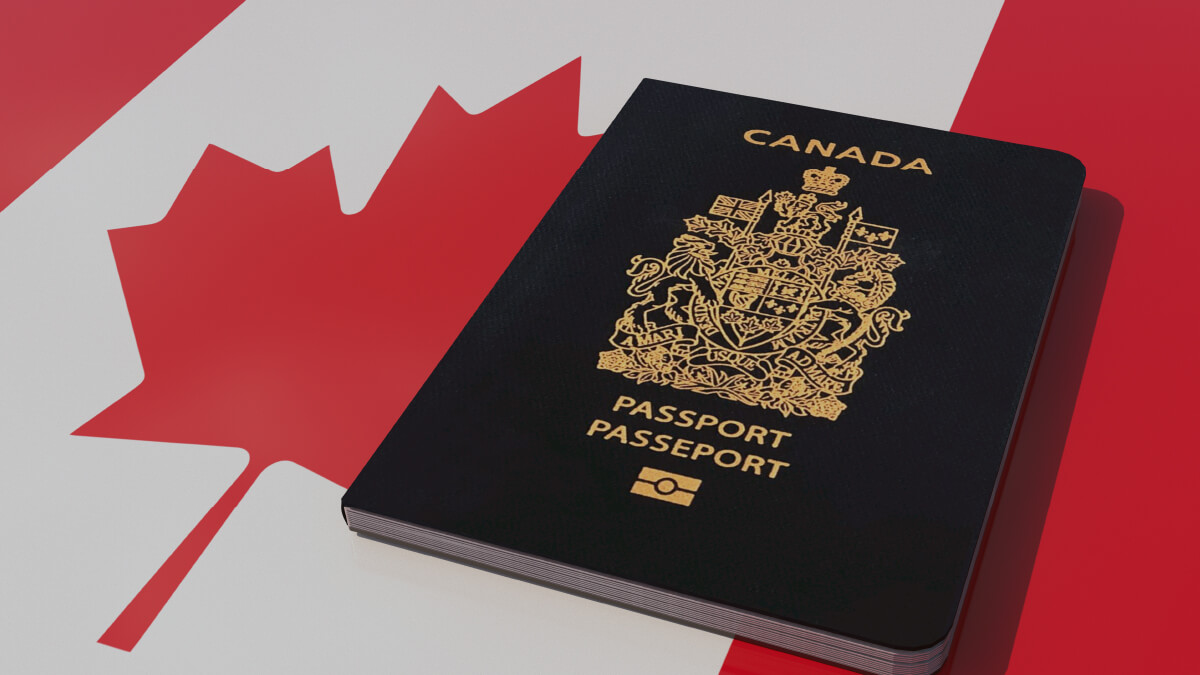 Investing in Canada to Gain Canadian Citizenship


Invest in the 10th largest economy in the world!
September 14 2021
Top Ways to Immigrate to Newfoundland & Labrador
Newfoundland to triple the number of newcomers by the next five years!
September 10 2021
How to Get a Job in Canada from India


Join over 1.4 million Indians living in Canada!
September 03 2021
Canadian Immigration Document Checklist
Get your Canadian immigration document checklist here and apply for your visa application through our Visa Profile Dashboard
August 31 2021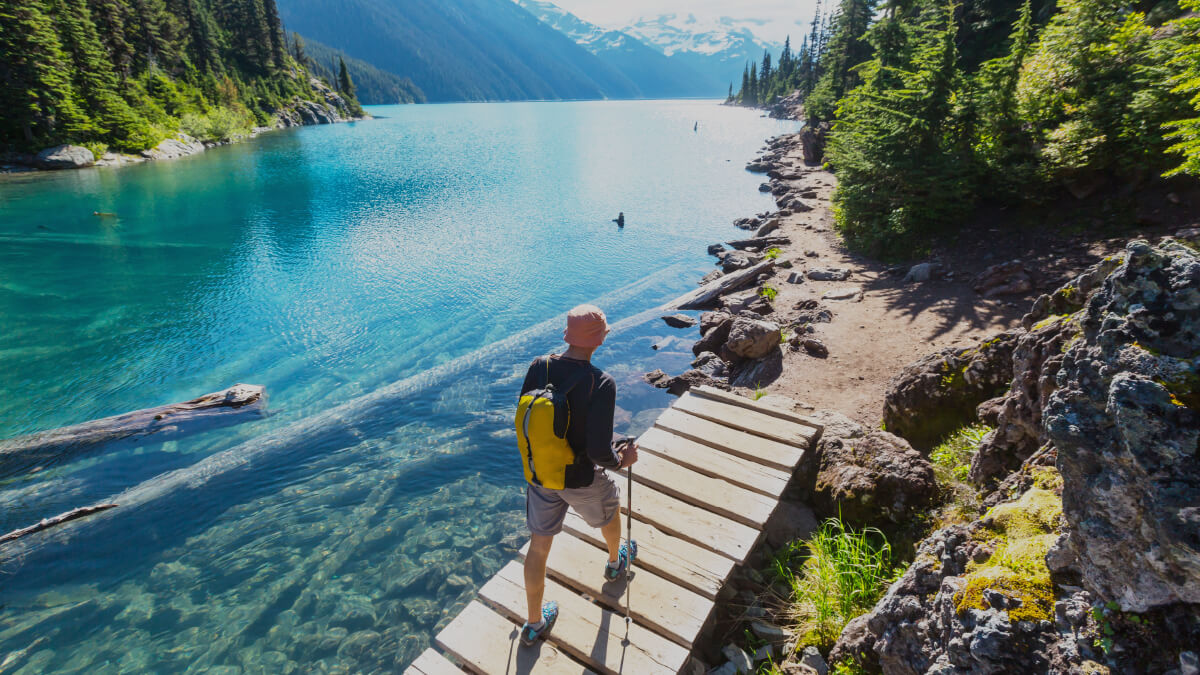 Holiday in Canada: Borders to Open to Fully Vaccinated Tourists
Do you have the full vaccination? If yes, then you can pack your bags and enjoy a holiday in Canada in 2021.
August 25 2021
How to Immigrate to Canada as a Healthcare Worker


Learn how to become a permanent resident with these Canadian immigration programs.
August 20 2021